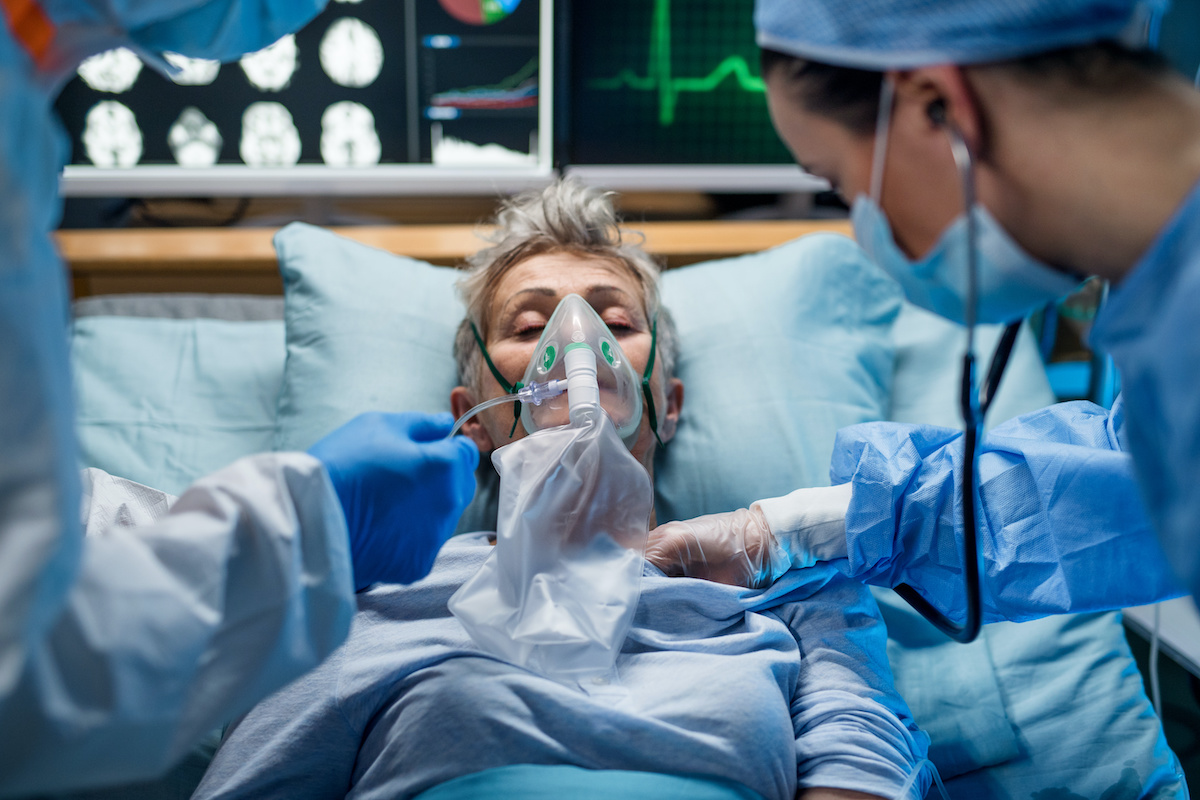 How do you integrate Professional Identity Formation into your curricula? During my recent Facebook and YouTube Live discussion on March 11, 2021, I talked about practical strategies to develop professional identity and behavior in your students using case studies derived from clinical practice that emphasize ethical dilemmas and priority setting.
Professional Identity Formation is achieved in stages, resulting in a student thinking, feeling and acting like a nurse. How many nurse educators are guilty of emphasizing nurse thinking in our teaching without fully exploring what it looks like to act and feel like a nurse?
The pandemic has made this a very important challenge. During COVID-19, nurses are experiencing moral injury and trauma and compromising their moral principles by not being able to provide adequate patient care. KeithRN's COVID-19 Case Studies and new Priority Patient Activity can be used to teach and develop Professional Identity Formation.
Dr. Nelda Godfrey, a thought leader on the topic of Professional Identity Formation, identified with her think tank, four pillars that can guide nurse educators:
Values and ethics.

This includes honesty and respect, regard for human dignity, understanding of human flourishing, autonomy, justice, and altruism. 

Knowledge.

Conceptual learning helps cluster information so we don't have to teach every condition and disease to our students. 

Leadership.

Nurses are in sacred spaces with patients and families.  Nursing students must recognize the importance of "being present" and the responsibility to lead as future nurses.

Professional Comportment.

Our first effort should be to help students understand that nursing is not something that you "do" but you live out and "be" a nurse, within the guardrails of the nursing profession as an overall sense of professional identity is formed.
Read more about these pillars and the foundations of Professional Identity Formation.
How do we prepare our students for real-world practice? 
Building on these four pillars, case studies can be used to effectively teach real-world nursing dilemmas, an opportunity for students to understand what it means to think, act and feel like a nurse. Professional Identity Formation needs to be clearly identified and integrated into the curriculum. 
Case studies are a powerful tool for contextualizing content in three important ways:
They tell a story.

Storytelling translates values to your students that they will easily remember. Think about how easy it is to recall the Parable of the Good Samaritan, for example. Case studies help develop critical thinking and long term knowledge retention by providing a hook for students to remember.

Low fidelity simulation.

Case studies replicate nurse thinking without the need for a skills lab and integrate Tanner's Clinical Judgment Model. 

Educational best practice.

Case studies add context to educational content and are a great way to teach practice-based scenarios and help students pass the NCLEX.
COVID-19 has brought to light some of the most critical dilemmas nurses face in practice. Through KeithRN's COVID-19 Case Study, you can practice the essence of clinical reasoning to bring context through content. 
Key takeaways from the COVID-19 Clinical Dilemma Case Study:
Nurses must reuse PPE, avoid entering a patient room more than necessary, and care for up to 4 patients at a time. How do we know what to do in this context if PPE is in short supply and needs to be reused? What do you do when during a pandemic you aren't trained as an ICU nurse, but are taking on an ICU patient? During a crisis, is it ethical for a nurse to shift from patient centered care to focus on the public good?

First step in critical thinking: What is relevant? What are you noticing that is significant? What are we noticing as nurses in practice? How do you advocate for yourself in this situation? 

As educators, you can be the guide on the side and create a dialogue. What do you want to emphasize? How can you facilitate a robust discussion? Use Tanner's clinical judgment (4th step) and Next Gen NCLEX alignment.

Create a debriefing reflection in group or individually: What principles will guide how you think in ethical nursing practice? How do you feel in this situation (when you see a patient pass without their loved ones present?) We need to make it a safe place to talk about feelings students experience and begin this reflection after every clinical experience. How would you act if you felt you could not safely manage an assignment you were given?
To learn more, watch the video:
KeithRN Resources to Help Develop Professional Identity
Clinical Dilemmas are a unique series of case studies that emphasize the importance of the "art" and ethical aspects of the nursing profession. Each scenario integrates the importance of caring, spiritual care, nurse engagement/presence, and ethical decision-making and its relevance to nursing practice.
Here are current topics posted on KeithRN:
All-Inclusive Access to Additional Cases to Develop Professional Identity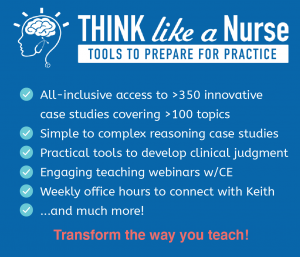 To help your students not only THINK, but FEEL, and ACT like a nurse, there are over 110 innovative unfolding case studies with a total of 20 Clinical Dilemma topics inside Think Like a Nurse, a unique all-inclusive membership just for nurse educators!
Receive a no-obligation quote to get your entire department inside at a significant discount!