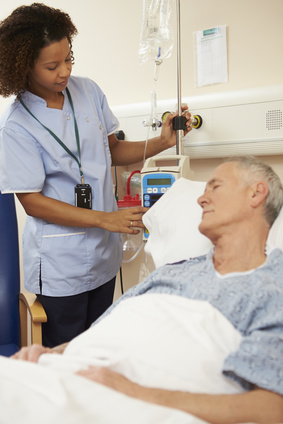 Active learning is a current buzzword in nursing education. Don't lecture in class but make learning active! So true! But what is the best active learning tool that should be consistently used in the classroom to get students engaged and thinking?
There are so many choices available to educators to make learning active.
Here is a list of just a few:
Simulation in the classroom
Concept mapping to allow students to see relationships between ideas/content that creates a visual map
Games
Role-playing
Case studies
Debates
Problem-based learning
Viewing YouTubes relevant to content taught
Audience response system (clickers to questions on PPT slides)
What's a nurse educator to do?
Though a variety of these strategies can and should be used by nurse educators, did you know that there is one active learning strategy that rises to the top and should be used consistently to teach a practice-based profession?
Case studies.
In a review of the nursing literature, Popil (2011) identified case studies as a pedagogy that is one of the most powerful tools to teach any practice-based profession including nursing.
To best prepare students for professional practice, case studies need to be the foundation that all other active learning strategies are built upon in your classroom.
Why Case Studies
In order to transform nursing education, content must consistently be contextualized to the bedside of real-world practice. Textbook content by itself is decontextualized and only information.  This makes it more difficult for students to understand and realize the relevance of what is being taught (Benner, Sutphen, Leonard, & Day, 2010).
Classrooms must not only be active but a place where knowledge and information is used and applied to the bedside. Case studies provide a context for needed knowledge usage to take place and be practiced.
Educators struggle to engage students in the classroom and to have them become partners in the learning process. As adult learners, students are looking for RELEVANCE and being actively engaged in the learning process.
In a traditional content lecture where students are PASSIVE, student engagement begins to drop markedly after 20 minutes and 80% of knowledge is not retained after 24 hours.
Active learning strategies have been shown to promote critical thinking (Popil, 2011). They require active involvement and the need to use problem-solving skills and decision-making in a non-threatening environment.
Five Strengths of Case Studies
Popil's review of the nursing literature on case studies revealed the following strengths of this practical pedagogy:
1. Facilitate active/experiential learning
Because case studies present a scenario with questions, engagement and participation is not an option! Case studies utilized in the classroom can make it possible for educators to be that "guide on the side" instead of the "sage on the stage" and allow students to create, construct, and present what they have learned to one another and the class.
2. Identify problems
A key component of clinical reasoning is the ability of the nurse to recognize what clinical data is relevant. What data is RELEVANT and a clinical RED FLAG as the history, current lab values, and most recent nursing assessment, vital signs, etc are reviewed.
If the case study you use requires relevant clinical data to be recognized, a potential problem or complication is then recognized.
The failure to recognize relevant data is the root of failure to rescue that results when a nurse fails to recognize a patient complication that needlessly progresses and can result in an adverse outcome and even patient death.
3. Experience clinical dilemmas
Nursing practice has clinical dilemmas the nurse must be prepared for and equipped to respond appropriately. How should the nurse respond when a physician or surgeon is uncivil or has alcohol on his/her breath?
What if the nurse is concerned when aggressive medical treatment is insisted by the family but is NOT what the patient may have wanted or communicated. What if staff nurses are being uncivil and bullying students in clinical?
How should the student respond?
A well-written case study can contextualize these and other dilemmas so that students can rehearse and be better prepared to respond ethically and professionally when it happens after they graduate.
4. APPLY theory/USE knowledge
To be well prepared for a practice-based profession, students must not know enough to pass the test, but be able to USE and APPLY knowledge to the bedside.
Well developed case studies with salient scenarios provide a context to use what is taught and apply it to strengthen student learning.
Just as clinical educators use questions to assess student learning and knowledge, questions that emphasize the thinking of clinical reasoning can be integrated into a case study to evaluate student learning in the classroom.
Open-ended questions provide educators immediate evaluation and recognition of what was not "caught" so it can be retaught before the test!
5. Safe environment to practice
When high fidelity simulation is used in the skills lab, it may be only a matter of time before an adverse outcome or even patient death occurs if the student makes an incorrect clinical judgment,
Fortunately, this is not a real person and essential takeaways to strengthen student learning take place.
In the same way, a well-developed case study is low fidelity simulation because it represents salient clinical realities and provides an opportunity to bring this clinical context to the classroom.
Tool of Transformation
In order to transform nursing education, clinical realities must be integrated into the classroom, and clinical reasoning must be emphasized (Benner, Sutphen, Leonard, & Day, 2010).
By consistently utilizing salient case studies in your classroom that emphasize clinical reasoning, you will strengthen student learning and bring needed change and transformation that will better prepare students for practice!
ACTION Step

I have used case studies successfully to transform my classroom, and have since authored unique case studies on a wide variety of topics that other educators have used to successfully engage students and strengthen student learning.
They are unique because they emphasize the thinking of clinical reasoning and others that address clinical dilemmas in nursing practice.
To compare and contrast what I have developed with what you are currently using, CLICK HERE to download a FREE clinical reasoning case study on heart failure and access a video presentation that shares how easily it can be done.
To better serve the needs of nurse educators, I now have an all-inclusive membership that provides access to over 200 case studies, tools, and additional topics that are added every month to provide a one-stop shop for time-saving active learning resources for nurse educators.
Better yet, get your entire department on board at a dramatic discount. Contact me for a no obligation estimate!
CLICK HERE for more information on how to get started for as little as $1.
In Closing
Keep learning active and use a variety of active learning strategies but do not neglect to use case studies as the foundation for active learning to develop the critical and clinical thinking skills students require for practice.
Popil ends her article by stating, "I call out to educators today to use case studies more widely" (Popil, 2011, p. 207). I wholeheartedly agree!
What about you?
Do you consistently use salient case studies in your classroom or clinical post-conference to strengthen learning by contextualizing content for your students Embrace this practical pedagogy to strengthen student learning and engage your students in the classroom setting.
Do this, and you will not only engage your students but be part of the needed transformation in nursing education that will better prepare them for a practice-based profession!
Relevant Past Blogs 
What do you think?
How have you effectively implemented active learning in your classroom? What were your biggest barriers?
Comment below and let the conversation begin!
References

Benner, P., Sutphen, M., Leonard, V., & Day, L. (2010). Educating nurses: A call for radical transformation. San Francisco, CA: Jossey-Bass.
Popil, I. (2011). Promotion of critical thinking by using case studies as teaching method. Nurse Education Today, 31, 204-207.
 New Resource for Nurse Educators

To get all-inclusive access to over 200 clinical reasoning case studies and tools to help your students think more like a nurse, subscribe to my annual membership site. The first month is only $1!
See for yourself how this unique resource can strengthen student learning and empower you with essential teaching and practical support!
Better yet, get your entire department on board at a dramatic discount. Contact me for a no obligation estimate!
CLICK HERE to learn more.
---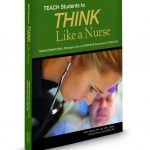 The coauthor of TEACH Students to Think Like a Nurse, Dr. Patricia Pence, shares her journey on how she successfully transformed her classroom using a wide variety of active learning strategies including case studies. You will be encouraged and empowered to take that next step!
If you are looking for a practical resource to help you successfully implement active learning in your program, this book can help.
Though it can be purchased on KeithRN, it is also a FREE bonus when you subscribe to THINK Like a Nurse, my all-inclusive membership for nurse educators.
Keith presenting clinical reasoning case study on sepsis in the classroom
.