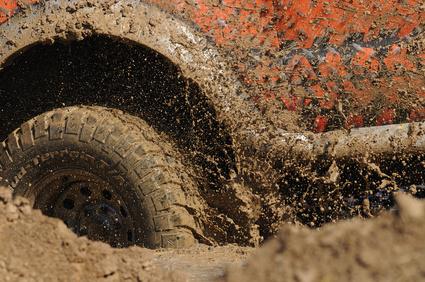 Being a nurse educator is filled with unexpected challenges you never experienced in clinical practice.
As a result, joy is a hard feeling to hold onto. Would it surprise you that nursing education can be a "joy-stealing" place to be (Heinrich, 2007)?
Do You Still Have the Joy?
Have you tried to flip your classroom and became discouraged because students resisted and wanted to be spoon fed content instead, and as a result the joy and passion you once had for teaching start to slip away? I know it did for me at times.
It's not easy dealing with students who expect you to cater to what they want, and then failing to engage them in your classroom because they seem to be interested in only what is needed to pass the test.
But worse, are the negative thoughts and doubts that begin creeping in as you make this personal and about you.
Fears are not far behind. Fear of negative student evaluations, fear of change or fear of not knowing for sure what content to cut to eliminate infobesity. The result, you feel paralyzed not sure what to do, so you do nothing. Or may even go backward and give students what they want, not what they really need.
Change is Possible
As a new nurse educator, I experienced these same struggles and had many of the same fears. But, change is possible.
What does it take to overcome your fears and successfully implement needed change?
Personal responsibility.
YOUR decisions and commitment to excellence determine your results. Courage is not the absence of fear, but a willingness to step out in the heat of the battle despite your fears and do what is right and needed.
You Hold the Key
Did you know that according to a recent article, only 23 percent of graduate nurses were able to meet entry-level expectations of clinical reasoning? Nursing education is currently failing to prepare students who are competent and prepared for real-world practice (Kavanagh & Szweda, 2017)).
The bottom line?
Just because students can pass the NCLEX®, most (77 percent) are NOT prepared for practice and able to think like a nurse.
Old habits die hard and they can keep you stuck. But here's something else I know…it's not your fault. It's the fault of a faulty educational system that needs to be radically transformed (Benner, Sutphen, Leonard, & Day, 2010).
The blunt truth is that the traditional model of teaching nursing no longer works to meet the demands of current clinical practice.
Think Like a Nurse
That's why I created the Think Like a Nurse all-inclusive membership for nurse educators, a practical resource to provide educators with the tools to engage students, get them to think more like a nurse, and help you overcome your fear of change, and restore your joy.
When is the best time to get students nurse thinking and realize your full potential as an educator?
Right now, even in the middle of a semester.
Especially if you're committed to helping your students be safe and well prepared for patient care. What is the impact on patient outcomes if your students can confidently clinically reason? A human life could be saved as a result.
This is the opportunity you have today as educational leaders, and it's the reason that I am so passionate about creating the tools to quickly implement needed change that can teach students to think like a nurse and improve practice readiness. This is the essence of what my all-inclusive membership offers.
And it does a lot more. Inside the Think Like a Nurse membership, you'll learn to:
Confront fears and doubts that are keeping you stuck and take next steps moving forward with confidence and clarity.
Connect with your why so you can stay focused on what students NEED, not what they WANT.
Get crystal clear on identifying the "fat" in your curriculum and confidently teach your students what they NEED to know
Remove the mystery of teaching clinical reasoning and get clarity on how to implement active learning that will not only "flip" but transform your classroom.
Save hours of prep time using proven downloadable tools that teach students to think like a nurse
Finally, recover and restore your first love for teaching when students begin to engage and lightbulbs of learning begin to pop.
Best of all, I've designed this membership to be practical, efficient and easy to navigate. You won't have to spend weeks watching numerous webinars to get the most out of the video course to get started. Five core stand-alone teaching modules are only about an hour in length to give you immediate traction.
No Risk, Big Returns
To get started, the commitment is small on your part, but the return is enormous. By taking the next step and subscribe to the membership, you can overcome your fears, realize your potential as an educator and have clarity to do what is needed to better prepare students for practice.
You'll also get three valuable bonuses when you register, including a paper copy of my book for educators, TEACH Students to Think Like a Nurse, student textbook THINK Like a Nurse and the Clinical Dilemmas workbook. And there's a thirty-day guarantee, so there's no risk in trying.
Don't let failed attempts keep you from realizing your potential as an educator. The right tools make all the difference.
References
Benner, P., Sutphen, M., Leonard, V., & Day, L. (2010). Educating nurses: A call for radical transformation. San Francisco, CA: Jossey-Bass.
Heinrich KT. Joy-stealing: 10 mean games faculty play and how to stop the gaming. Nurse Educ. 2007;32(1):34-38.
Kavanagh, J. & Szweda, C. (2017). A crisis in competency: The strategic and ethical imperative to assessing new graduate nurses' clinical reasoning. Nursing Education Perspectives, 38(2), 57-61.
How to take the next step to be the needed change!