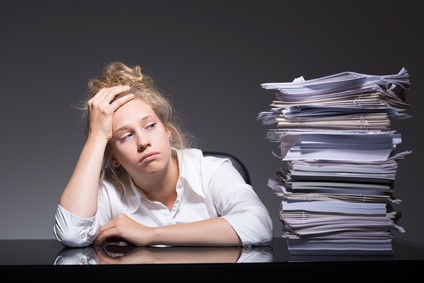 Why is it that when students start a new year, they are alive, fresh, excited and looking forward to becoming a nurse.
Fast forward one semester, next year, or at the end of the program and these same students are stressed, overwhelmed, and have lost the joy and are in survival mode.
What happened?
I asked graduate nurses what their greatest struggle was while in school. Would it surprise you to know that content overload and TMI were in large part to blame?
Comments included:
"How do you know what to study? It's impossible to memorize everything."
"Overload of information/overwhelming."
"We are taught so many subjects and then none in depth."
"We get so much information and thousands of pages to read. It is not possible to know it all."
"Information overload! Too many details without clear instruction on the critical data. Unrealistic reading expectations."
"We're rushed covering the huge content in a small amount of time."
Framework for Transformation
I have identified five areas or steps that need to be specifically addressed in order to bring lasting change to nursing education.
The first step is transforming the educator. See prior blog The FIRST Step to Better Prepare Students for Practice.
Here is a quick overview:
Step 1: Transforming the EDUCATOR. What does an educator need to know to THRIVE in academia and remain passionate and teach with excellence in the class and clinical settings.

Step 2: Transforming the CONTENT. Identify content that is MOST important so students acquire DEEP knowledge of what is MOST important and transfer that knowledge to the bedside.

Step 3: Transforming the CLASSROOM

Step 4: Transforming the CLINICAL

Step 5: Transforming the PROFESSION
I will be addressing each of these steps in the weeks ahead. Take each step and you will be well on your way to being part of the needed change that is needed to realize transformation in nursing education!
Once the educator has been transformed by thinking differently that includes a mindset that emphasizes preparing students for practice and restoring passion and desire to be the best, it is time to pursue step 2…transforming the content by directly attacking infobesity.
Step TWO: Transform the CONTENT
Infobesity or TMI is an endemic problem in nursing education.
To transform your content and put your content on a diet, use the following principles to guide you as you filter your content and textbook readings:
Filter everything through the lens of clinical practice
DEEP learning of what is MOST important
NEED to know vs. NICE to know
1. Filter everything through the lens of clinical practice
Nursing is a practice based profession, so never lose sight that it is NOT about students passing your tests or even the NCLEX®.
Be sure that BEDSIDE PRACTICE is contextualized and reflected in all that you do so adult learners can see why it is RELEVANT.
This is the most important step to take to decrease content overload.
Because of a lack of experience, novice students tend to see EVERYTHING taught as equally relevant.
If you teach it, students assume it is important and must be known. Therefore, use your lens of clinical practice to ensure that your content is relevant and can be applied to the bedside.
2. DEEP learning of what is MOST important
Once relevance to practice is identified, now it is time to GO DEEP with what is MOST important.
TMI is an enemy of the best because when so much content is expected to be mastered and tested on, students acquire a superficial knowledge that is enough to pass the test, but not deep enough to be used at the bedside.
Contrast that with DEEP learning of what is MOST important and emphasize this content. Repetition of any skill or repeated emphasis of essential content creates new neuronal connections. This is the essence of intuituve practice that comes with clinical experience.
Now students are able to USE knowledge and transfer it more readily to the bedside.
Examples of DEEP learning in the clinical setting can include identifying the following for students:
What are the most common medications/pharm classes and state the mechanism of action in OWN words
What specific labs are most relevant and why?
What are the most common medical/surgical presentations?
What are the most common complications patients may experience?
What nursing skills will be consistently used?
3. NEED to know vs. NICE to know
Have you ever received report from another nurse and the they tell you more than you really need to know about the patient, psychosocial dynamics and trivial details that are not relevant for an 8 or 12 hour shift?
In the same way, there is a lot of "nice" information in the textbook. That is why most med/surg textbooks are now two volumes!
Instead, using your lens of clinical practice, use principle #1 to identify NEED to know vs. NICE to know. You teach and emphasize the NEED to know, students are capable of reading the NICE to know for themselves.
WHY TMI Needs to Go Bye
The essence of critical thinking is the ability of the nurse to ACT on what they know.
Think about the implications of this for a moment. What happens when infobesity is present in the curriculum and students don't know essential content deeply?
They will be unable to USE this knowledge and ACT on what they know because they don't know!
Content overload directly impacts the ability of students to critically think. If a nurse cannot think critically, they are unable to think like a nurse.
Therefore, TMI must no longer be tolerated, but attacked and seen as public enemy #1 of student learning.
ACTION Steps
To take action to transform your content so students acquire a DEEP learning of what is MOST important and think more like a nurse, here are a series of interventions or smaller steps and strategies that need to be implemented to more effectively teach the applied sciences in your program:
Identify SPECIFIC pages of textbook readings
Identify the MOST important medications that need to be mastered in your classroom lectures or clinical setting.
Have students communicate the mechanism of action of the most important medications in their own words.
Identify the most important specific labs that need to be mastered in your classroom or clinical setting and their clinical significance.
Identify essential nursing assessments for abnormal relevant labs. This is the essence of "lab planning".
Collaborate with your department to level the essential content of specific medications and lab values that are most important throughout the program.
Use this example as a checklist. Some things you may already be doing. But to go after infobesity, make it a priority to take needed steps to address each of these six steps to strengthen student learning in your program.
FREE Nurse Educator Assessment 
I just finalized a nurse educator assessment tool that you can use to help you identify your current strengths, weaknesses, so you can take next steps to help address content overload that can help realize needed transformation in nursing education!
In Closing
The amount of information that nursing students are expected to master is an ongoing barrier to develop critical thinking that requires them to APPLY and USE knowledge.
The quickest way to put your content on a diet is to recognize what is most important to the practice setting that a nurse will experience in the first year of practice.
Collaborate with your colleagues to decide what is NEED to know vs. NICE to know.
Take this step to transform and decrease your content before the new year begins so your students acquire DEEP learning of what is MOST important.
Do this and your students will not only be better prepared for practice, but will be more likely to remain engaged as learners because you have lightened the burden and stress that content overload causes.
RELEVANT Past Blogs
Learn more! The following past blogs provide additional background on todays topic!
What do you think?
What have you done to lighten the load of infobesity in your program?
Comment below and let the conversation begin!
A New Resource to Help Educators Start the Year Strong!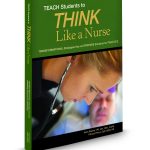 Today's blog was derived from TEACH Students to THINK Like a Nurse a new book for educators just in time for the new school year!
If you struggle to slim down your content or your students struggle to think like a nurse, this book has numerous practical strategies and tools to teach clinical reasoning  to help them think more like a nurse and better prepare students for practice!