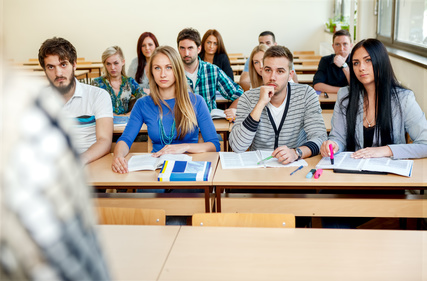 The classroom is ground zero in the quest to transform nursing education and better prepare students for practice.
The following comments capture the essence of the current struggles many faculty experience. See if you can identify with any of the following…
Information overload – too much content to cover and teach
How to engage students in their learning and be motivated to prepare
Students who want to be spoon fed and want to know only what is needed to pass the test
How to overcome student resistance to flipped classroom
Making class worthwhile! Time for content is precious, I really want strategies to engage the student.
Tools for enhancing critical thinking and clinical reasoning
To get to the root of the current problem, like the iceberg that sunk the Titanic, you need to go beneath the waterline and explore what may not be so obvious to bring needed change and transformation to your classroom.
Framework for Transformation
I have identified five areas or steps that are laid out in my new book for educators, TEACH Students to THINK Like a Nurse that need to be specifically addressed to lay the foundation that will engage students in the classroom and make them active participants in the learning process.
Here is a quick overview:
Step 1: Transforming the EDUCATOR. (7/28)What does an educator need to know to THRIVE in academia and remain passionate and teach with excellence in the class and clinical settings.

Step 2: Transforming the CONTENT. (8/4) Identify content that is MOST important so students acquire DEEP knowledge of what is MOST important and transfer that knowledge to the bedside.

Step 3: Transforming the CLASSROOM. 

Step 4: Transforming the CLINICAL.

Step 5: Transforming the PROFESSION.
I will be addressing each of these steps in the weeks ahead. Implement each step, and you will be well on your way to teaching students to think more like a nurse and be better prepared for clinical practice!
Step THREE: Transforming the CLASSROOM to Teach Nurse Thinking
Three paradigm shifts need to be embraced and implemented to help your students THINK more like a nurse in the classroom.
Students come to class prepared
Make learning active!
Engage and involve students in learning
#1. Students come to class prepared
If a student came to clinical with no stethoscope and/or name badge because it was forgotten, most educators would have no problem sending this student home and would not allow this student in the clinical setting.
Why?
Because he/she was UNPREPARED to enter this setting to learn and care for patients.
But in nursing education classrooms, students typically come consistently unprepared. Students have not read the textbook and expect to be "spoon fed" content that must be known to pass the test.
Take control of your class and change this low bar, so students come to your classroom prepared as well as ready to engage as PARTNERS in active learning.
Class time needs to look like clinical to strengthen student learning and transform nursing education.
The classroom should have the same level of PREPAREDNESS as the clinical setting because nursing is a PRACTICE-based profession.
Educators must do what is needed to prepare students for professional practice. The educational culture can be changed, but it will require courageous faculty who are willing to risk the wrath of entitled students who overtly or covertly dictate how they teach.
#2. Make learning active!
Though flipping the classroom and active learning are current buzzwords in nursing education, another perspective that can transform classroom learning is to make it INTERACTIVE.
Make your classroom a safe place where students can share their thoughts and questions, and answer your questions.
Your intent is to ENGAGE students with classroom content so they can think critically by applying what has been taught.
This can be done when the educator embraces a paradigm that the classroom is going to be a conversation or discussion and that participation in this dialogue is NOT optional.
The traditional classroom PowerPoint lecture that has been prevalent in nursing education is a passive learning strategy that has been shown to be ineffective for knowledge acquisition. Up to 80 percent of what is presented is forgotten 24 hours later!
Though a typical classroom lecture lasts 50 to 60 minutes, students are most attentive for only the first 20 minutes. Then the slow fade of disengagement begins, and they become easily distracted, heads start to bob, and students start interacting with their cell phones.
In comparison, when active learning strategies—case studies, small group discussions, or activities— are used in class, higher levels of student engagement are present in part because it is consistent with adult learning theory and how adults learn best.
#3. Engage and involve students in learning
Students who are involved in active learning will be more likely to be successful and APPLY concepts in the clinical setting (National Survey of Student Engagement, 2013).
But based on feedback from educators, lack of student engagement is one of the areas that faculty continues to struggle with in the classroom.
Students are responsible for being motivated and engage with the subject matter.
They must be intrinsically motivated and desire to be the best possible nurse. It is the responsibility of the educator to use a variety of creative, active learning strategies to facilitate and guide student engagement and participation (Billings & Halstead, 2016).
Since students are different and have varying learning styles, educators must employ a variety of strategies to engage students including videos (YouTube), case studies, or group activities and discussion.
Case studies are a practical tool to apply classroom theory content to real-world practice. I have developed numerous topics that contextualize learning and emphasize clinical reasoning.
A strength of case studies is that they provide problem-solving practice and clinical reasoning in a safe environment. But case studies also require the students to be prepared. If not, students will learn less.
What is the Most Important Nursing Skill?
Though there are numerous skills that students must know to be proficient and safe in practice that includes med administration, sterile technique, and dressing changes just to name a few, what is the MOST important skill students must acquire to be safe in practice?
Thinking like a nurse.
Clinical reasoning and thinking and using this knowledge in action must be developed and strengthened. But just like any other skill in nursing, it needs to be practiced!
That is why clinical reasoning case studies and other relevant active learning strategies must be utilized by educators so students can practice nurse thinking in the safety of the classroom.
ACTION Steps 

Raise the bar and EXPECT students to come to class prepared this year. Use posted activities, or case studies worked through as "tickets to class."
Make a "scrambled classroom" your goal by teaching the MOST relevant content in no more than 25 minutes, then transition to active learning for the other half of class EVERY time you teach.
 Mix up active learning with case studies, YouTube videos, small group work, etc.
Communicate clearly to students that learning is a partnership that requires ACTIVE participation to learn a practice based profession. Spoon feeding will hinder their professional development and not encourage the excellence needed to be the best!
FREE Case Study!
To help you take an important first step to bring relevant, active learning to your classroom, I have fully developed clinical reasoning case studies on sepsis that can empower you to practice the thinking of clinical reasoning in your classroom!
Comes complete with blank student version and a fully developed answer key!
In Closing
Though change is difficult to realize in nursing education, it is possible! Recognize the need to do things differently by implementing any of these steps that will engage students and make them a partner in the learning process.
Recognize the need to do things differently by implementing any of these steps that will engage students and make them a partner in the learning process.
Though some students may resist active learning and insist on being spoon fed content, give students what they NEED, not what they want this school year.
Make learning in your classroom active and contextualized to practice, by practicing the thinking of clinical reasoning using case studies and other activities that practice the THINKING.
Do this, and your students will be prepared for the NCLEX® as well as clinical practice!
RELEVANT Past Blogs
Learn more! The following past blogs provide additional background on today's topic!
References
Billings, D. M., & Halstead, J. A. (2016). Teaching in nursing: A guide for faculty (5th ed.). St. Louis, MO: Elsevier.
National Survey of Student Engagement (NSSE). (2013). NSSE annual results 2013: A fresh look at student engagement. Retrieved from, http://nsse.iub.edu/html/annual_results.cfm.
What do you think?
What have you done differently to teach students to think like a nurse in your classroom?
Comment below and let the conversation begin!
A New Resource to Help Educators Start the Year Strong!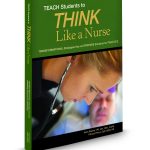 Today's blog was derived from chapter 13 "Principles to Transform Classroom Learning" in TEACH Students to THINK Like a Nurse a new book for educators just in time for the school year!
If you struggle to engage your students and teach clinical reasoning in the classroom, this book has FIVE additional chapters and numerous practical strategies and tools to teach clinical reasoning to help students think more like a nurse and get better prepared for practice!
Example of Keith presenting clinical reasoning case study on sepsis in the classroom