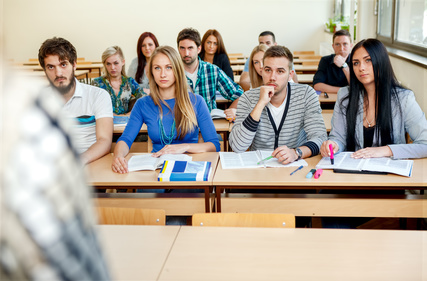 As I have traveled across the country speaking at nurse educator conferences, a recurring theme is the emphasis on "NCLEX® Success."
Though the NCLEX® is an important benchmark, I would like to propose a different emphasis that I believe is more important.
Class time needs to look like clinical not only because the NCLEX® is  based on clinical realities, but because nursing is a PRACTICE based profession and educators must do what is needed to prepare students for professional practice!
The failure to do so is literally a matter of life and death!
Every student must be able to clinically reason and transfer learning to the bedside or they can harm or even kill their patients through "failure to rescue" when a change in status goes undetected until it is too late (Clarke & Aiken, 2003).
Transformation Still Needed
The need to bring clinical to class to class is not new. The trumpet call to radically change how nurses are taught was sounded six years ago when Patricia Benner led the educational research conducted by the Carnegie Foundation that was published in Educating Nurses: A Call for RADICAL TRANSFORMATION (emphasis mine).
In order to realize needed change, nurse educators must contextualize classroom content to the bedside, bring clinical realities to class, and emphasize clinical reasoning (Benner, Sutphen, Leonard, & Day, 2010).
Tools of Transformation
In last weeks blog I highlighted how case studies are still a relevant tool that can effectively teach and prepare students for a practice based profession. But in order to be a tool of transformation they must mirror clinical realities as closely as possible.
As a new nurse educator who saw the need to do things differently after reading Educating Nurses, the first steps that I took five years ago included creating case studies that brought clinical to my class every time I taught by contextualizing my content through salient case studies derived from my lens of current practice.
This is an overlooked strength of case studies. They are an everyday tool to bring clinical to class for everyday educators!
Do a 50/50 Flip!
A completely flipped classroom where there is no lecture in class (posted online) with active learning in class frightens and intimidates most students and educators. Instead of allowing the pendulum to swing all the way from content heavy lecture to no lecture, I found that a balanced "flip" worked best for me.
For each 50-60 minute block of class, I did the following:
Cut my content heavy PowerPoint in half and presented for 20-25 minutes. I reviewed my content through the lens of practice and decided what was NEED to know (included in lecture) and NICE to know (removed and expected students to read).
Presented a case study that contextualized lecture content for remaining time in class. Knowledge acquisition is a two-way street that requires students to be active and engaged in the learning process. Therefore, I had the following student expectations:
Student Expectations…Come Prepared to Class!
Come to class prepared by reading the assigned textbook readings BEFORE class.
APPLY the content by working through the clinical reasoning case study that was posted one week before class either individually or preferably in small groups.
Be prepared to participate in classroom discussion.
How to Create in Three Simple Steps!

Since I created my first case studies that contextualized content and emphasized clinical reasoning, I have found the following essential components of case studies that will not only "flip" your classroom but transform it!
Salient Scenario
Lack of student engagement is a current struggle for many nurse educators in the classroom. Some students still want to be "spoon fed" content and be told what will be on the test. Change this paradigm by making learning ACTIVE with case studies that begin with an engaging opening scenario.
The initial scenario for my anorexia nervosa case study is an excellent example of how to create an effective "hook" that will keep students engaged:
Mandy White is an 18-year-old woman who has struggled with anorexia nervosa since the age of 14 by her stepfather. She has recently been engaging in self injurious behavior (SIB) of cutting both forearms with broken glass and razors causing numerous scars. She presents to the emergency department this evening with complaints of increasing weakness, lightheadedness, and a brief syncopal episode this evening. She is 5′ 5″ and weighs 83 pounds (BMI 13.8). She is brought to the ED by her mother, but does not want to be treated. You hear her say to her mother, 'I am so tired of living, I wish I were dead!'
This scenario illustrates the importance of not only incorporating clinical data that needs to be recognized, but also relevant psychosocial data to situate holistic care priorities along with physical, just like it often is in clinical practice.
Open ended questions
I have reviewed published case studies whose answers are multiple choice.
In clinical practice MULTIPLE CHOICE is not an option. You either know what to do or you do not.
Therefore make all questions OPEN ENDED to evaluate student knowledge as you work through the case and strengthen student learning by mirroring clinical realities as closely as possible.
Emphasize clinical reasoning.
An emphasis of clinical reasoning is needed to transform nursing education (Benner, Sutphen, Leonard, & Day, 2010) as well as lay the foundation for nurse thinking.
In order to clinically reason by thinking in action and grasping the essence of the patient scenario, students must be able to do two things:
Identify RELEVANT clinical data that must be TRENDED. What data from the patient story, VS, nursing assessment and current lab values are RELEVANT and then compared to the most recent to establish the direction the patient is heading.
Identify proper PRIORITIES. Patricia Benner (1982) identified that recognizing relevance and nursing priorities are a weakness and work in progress for inexperienced novice nursing students. By addressing these weaknesses, nurse educators can help develop this weakness by the time they graduate!
Plan B: Use Case Studies to Construct Knowledge
The pinnacle of Blooms taxonomy of learning is having  learners  CONSTRUCT or create learning/knowledge. Though created case studies with a salient scenario that students work through is an effective tool, take this tool to the next level by having students CREATE their own case study based on what they KNOW about your lecture topic.
Have a structured template that has these essential components of a case study so that they construct the following:
Typical scenario of problem using a hypothetical patient
Expected abnormal clinical data (VS, assessment, labs)
Identify nursing priorities and plan of care
List expected medical interventions and rationale
FREE Download: Case Study Template!
I have been refining my unique clinical reasoning case studies over the past five years that are currently posted on my site. I have an effective structure or template that provides a "skeleton" that allows educators or students to build their own clinical reasoning case study.
No need to reinvent the wheel. Download this Word doc. template of my most popular level of RAPID Reasoning and you can easily modify to build a case study or better yet let students construct their own to develop critical as well as clinical thinking. This case study template can also be used to practice nurse thinking in post-conference clinical.
Stay the Course!
Change is difficult. This continues to be a persistent barrier to needed transformation in nursing education. Though I knew that I needed to change by bringing active learning through case studies was educational best practice, my students did not initially value it.
I stayed the course and by mid semester most began to see that my case studies were helping them transfer knowledge to the clinical setting. By the end of the semester, not ONE student wanted a traditional lecture, but encouraged me to continue using the case studies I developed.
Now is the Time!
Knowing that student learning and patient outcomes are at stake, NOW is the time to bring needed change and strengthen student learning in your program.
The broad path in academia may be easy and many seem to be on it by choosing the path of least resistance. Choose as well as EMBRACE the hard but narrow path of bringing transformational change and be sure to bring your colleagues with you if they are willing.Do not go the hard path alone!
I am committed to walk this path with you through the resources I have developed and continue to create. You are not alone. I will partner with you as you take those needed steps to bring transformational change as the new school year approaches!
What do you think?
How have you brought transformational change to your classroom? What tools did you use to implement change?
Comment below and let the conversation begin!
Want More?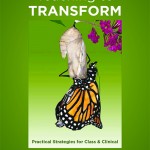 Two years ago I completed the rough draft of my manuscript tentatively titled "Teaching to Transform: Practical Strategies for Class and Clinical." Today's blog was derived in part from my chapter on Transforming the Classroom.
I am on schedule to finalize my manuscript and publish by the end of the year just in time for Christmas and winter break! Stay tuned for details! To get on a list to take advantage of PREORDER discounts and bonuses click the button below:
PS…
Today's blog was literally written on the "fly" as I traveled from the Twin Cities to Meridian Community College in Mississippi this week for a full day workshop on integrating clinical reasoning in the class and clinical. Thank you for your gracious southern hospitality and desire to embrace educational best practice!
If your program would be interested in a workshop that provides practical strategies as well as tools to develop and strengthen clinical reasoning in class and clinical, check out my speakers page or simply contact me!
New YouTube Just Posted!
WHY You Need to Make the Most of Each Day posted earlier this week. This topic will put each day in proper perspective and see why slowing down and getting off the "gerbil wheel" of life is essential to a life well lived!
References

Benner, P. (1982). From novice to expert. American Journal of Nursing, 82(3), 402–407.
Benner, P., Sutphen, M., Leonard, V., & Day, L. (2010). Educating nurses: A call for radical transformation. San Francisco, CA: Jossey-Bass.
Clarke, S.P. & Aiken, L.H. (2003). Failure to rescue. American Journal of Nursing, 103, 42-47.