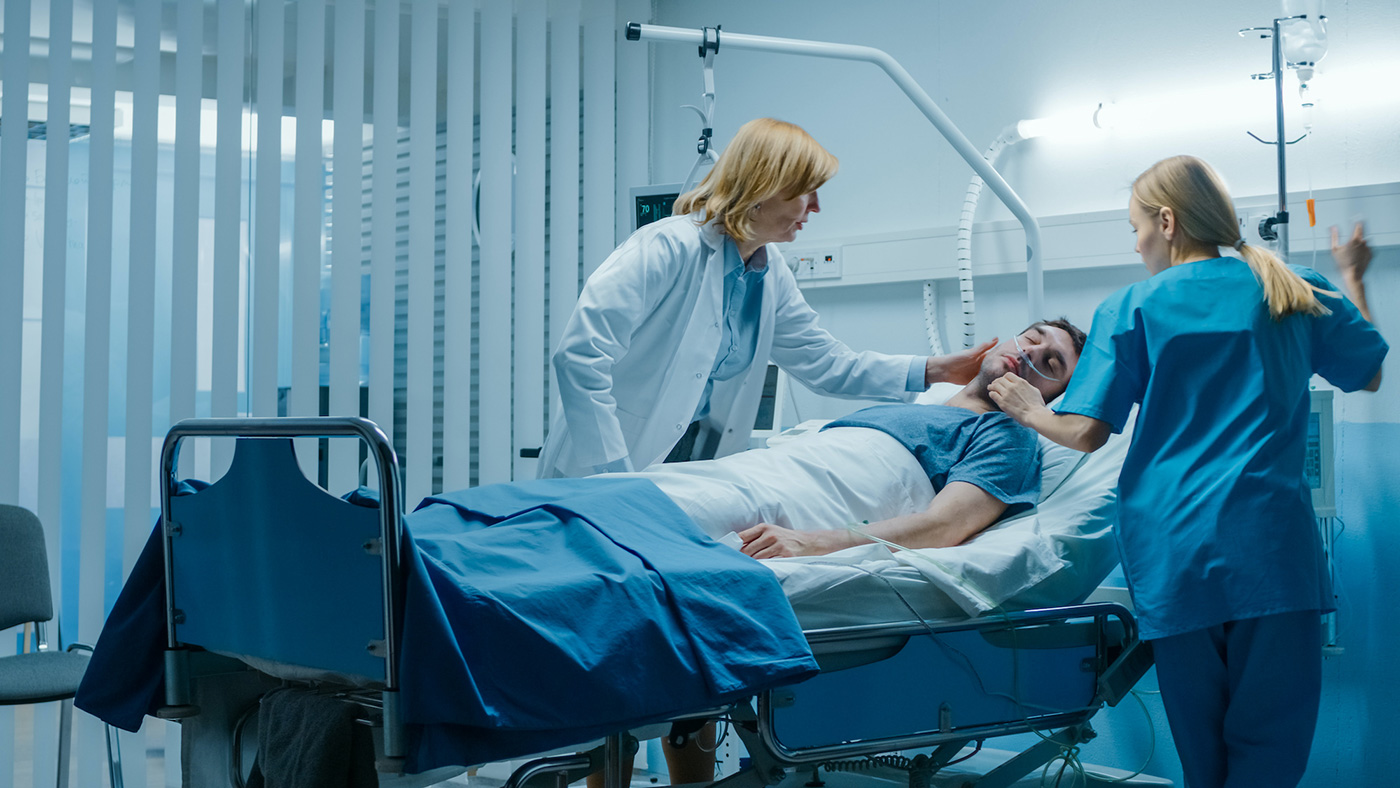 As we begin a new school year, it is imperative to look at the big picture of our programs to ensure that clinical judgment is not just an afterthought that we are now focusing on because of the upcoming Next Generation licensure exam. It must be central and integrated into all that we do in our curriculum.
Curriculum
The essence of the curriculum is the goal, values, and priorities that need to be communicated to the next generation of professional nurses. Of all the skills taught, clinical judgment is the most important and needs to be the unifying thread throughout the curriculum.

Pause & Reflect: Review the courses you teach and look at the overall curriculum of your nursing program. Are clinical judgment and the values of our profession, such as the centrality of caring and holistic care, visible?
Evidence-Based
Curriculum development in nursing education must be evidence-based, using practice-based frameworks to inform how clinical judgment is taught. A recent study in nursing education found that fewer than 25% of programs have a theoretical framework to guide how clinical judgment is taught.
Tanner's Clinical Judgment Model (CJM) was published in the nursing literature in 2006 and is the most common and evidence-based supported framework for developing clinical judgment. Based on a study of almost 200 articles, Chris Tanner identified four consistent themes of clinical reasoning that led to the outcome of a correct clinical judgment.
These clinical reasoning processes are:
Noticing. What does the nurse notice that is most important or concerning?
Interpreting. What is the clinical significance of the data? What problems could be possible?
Responding. What are the current nursing priorities and appropriate interventions? How should the nurse respond based on what findings are noticed and then interpreted?
Evaluative reflecting. Did the patient respond as expected after implementing the plan of care? Did the nurse make the correct judgment, or should a different decision be made?

Pause & Reflect: How familiar are you with Tanner's CJM? Have you read her original article, which illustrates how a nurse makes a clinical judgment in practice, and is the source of the 6-step NGN model to measure clinical judgment?
Learn more and lay the foundation of knowledge to strengthen your teaching!
Tanner's CJM is the basis for the six steps of the NCSBN NextGen NCLEX (NGN) framework used to evaluate clinical judgment using NCLEX test questions. But here lies an important distinction. There is no research to support the use of the NGN framework to inform nursing practice. It is a measurement model only for clinical judgment, not to inform practice. Therefore, there is no reason this framework should be taught directly to students.


Pause & Reflect: Does your nursing program use a theoretical framework to teach clinical judgment, such as Tanner's CJM? If not, why?Does your program teach students the six steps of the NGN model to guide nursing practice at the bedside? If so, on what basis are you doing so?
Integrating Clinical Judgment in the Curriculum
As a Ph.D. student, one of the courses I was required to take was curriculum development and its importance in nursing education. This was new content to me as I had no experience or exposure to this as a nurse educator. When the curriculum was broken down into essential elements, I began to see the "matrix." I saw how a framework that emphasizes how clinical reasoning leads to clinical judgment could be integrated into the curriculum.
These elements of the curriculum include:
Purpose/Vision
Values/Belief
Educational Philosophy/Approaches
Frameworks that Inform
Essential concepts
Though there are numerous curriculum elements for this article, I will highlight just a few and then share my thoughts on how these elements could be used to emphasize clinical judgment in your curriculum.
Purpose/Vision
Ensure that every student has developed competent levels of clinical judgment required for safe clinical practice and licensure.
Ensure that every student will have the tools to successfully mitigate reality shock, role transition, and transition to clinical practice.
Values/Belief
Mutual respect towards students and faculty, patients, institutions, and the profession of nursing.
The patient is central. The nurse does everything to improve the quality of care and individual patient outcomes.
Both faculty and students commit to lifelong learning and embrace excellence in academic/nursing practice.
Educational Philosophy/Approaches
Caring, compassion, and serving authentically with integrity are the essence of professional nursing practice.
Student-Centered Learning. Learning is a partnership. Learners in the learning process are a priority, not faculty members.
Students assume responsibility for learning and will be expected to come to the classroom prepared and ready to engage with the content to be taught.
Faculty will use active learning that emphasizes knowledge usage and application.
Faculty will embrace change that represents educational best-practice.
Frameworks that Inform
Tanner's Model of Clinical Judgment
Watson's Science of Human Caring
Swanson's Middle Range Theory of Caring
QSEN
ANA standards of practice/AACN Essentials
Essential concepts
Caring
Professionalism/civility
Ethical decision making
Critical thinking. Students will be able to ACT on what they know and understand.
Clinical reasoning
Clinical judgment
Though numerous additional elements comprise the curriculum, this is the foundation. Make it a priority to adapt the motto from a home improvement store, "Never stop improving" as your own and that of your program. You may be good, but you can always be better!
Use what I have proposed as a guide to evaluating your curriculum so that it remains relevant and evidence-based with an emphasis on developing clinical judgment that results in safe practice and improves patient outcomes, as well as passing the upcoming NGN licensure exam!
Related Articles
Student Resource to Develop Clinical Judgment
To help students understand the clinical reasoning skills that your program may want to integrate into the curriculum, I recognized the need to create a student-centric resource that would help translate the essence of holistic clinical judgment to the next generation of professional nurses.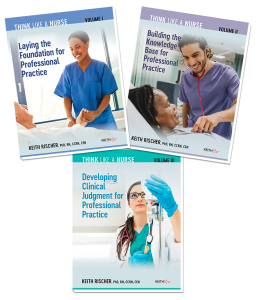 Each volume captures the essence of the three components needed to develop the holistic clinical judgment that will prepare students for professional practice.
Volume 1: Laying the Foundation for Professional Practice (student success/caring/professional formation)
Volume 2: Building the Knowledge Base of Professional Practice (application of pharm/patho/F&E)
Volume 3: Developing the Clinical Judgment for Professional Practice (Clinical judgment skills/transition to practice)
These volumes are available for purchase individually or as a bundle of all three. Reach out if you have questions or would like to consider course adoption in your program.
Curriculum Integration Map
Download a curriculum integration map to identify specific chapters in each volume that would provide a practice-based perspective on essential content/knowledge.
Keith Rischer – Ph.D., RN, CCRN, CEN
As a nurse with over 35 years of experience who remained in practice as an educator, I've witnessed the gap between how nursing is taught and how it is practiced, and I decided to do something about it! Read more…
The Ultimate Solution to Develop Clinical Judgment Skills
KeithRN's Think Like a Nurse Membership
Access exclusive active learning resources for faculty and students, including KeithRN Case Studies, making it your go-to resource.
Sign up to receive a free KeithRN NextGen Case Study!
Develop clinical judgment skills with this innovative new case study on asthma to prepare your students for NextGen NCLEX and practice!