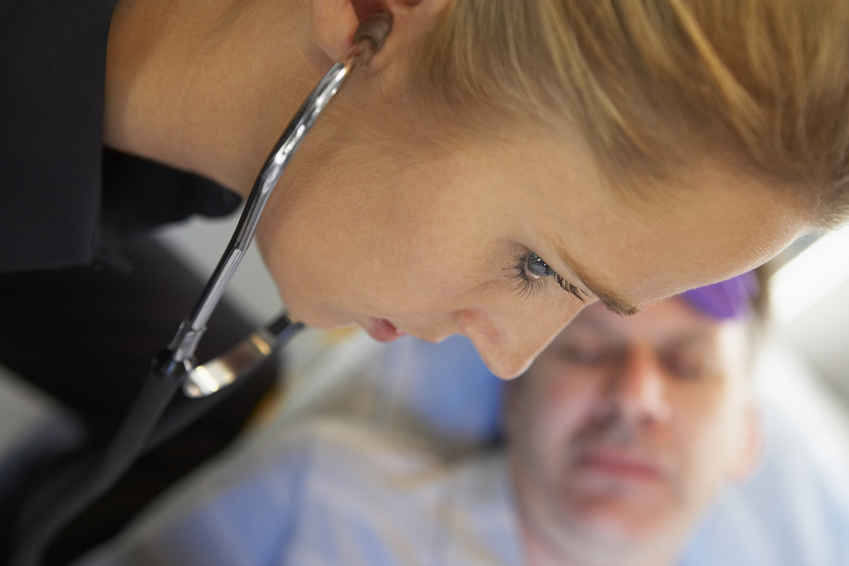 Two weeks ago I started a series on best practice in the clinical setting by addressing what traits the best clinical educators have in common. Last week I focused on how to provide student feedback.

Today, I take a look at what the best clinical educators do to help students identify and use what is most significant in the clinical setting.
To prepare to provide care, students first  need to wade and sift through the medical record.
This is easier said than done. With medical records now electronic in most practice settings, students have access to everything about each patient. This includes not only their past medical history, psychosocial history, but every lab on every panel, numerous medications, problems and complications to consider as most likely.
Though content overload is a problem in the classroom, this struggle can easily carry over to the clinical setting. Because of a lack of clinical experience, novice nurses tend to see everything in the chart as equally relevant (Benner, 1982).
To strengthen student learning of what is most important in the clinical setting, there are five steps that every clinical educator can take, preferably before the first clinical to identify what content is essential in that clinical setting, so students are not stressed and overwhelmed with TMI.
As a result, they will be able to use knowledge and ACT on what they know to provide safe patient care.
Therefore a guiding principle that needs to be embraced by nurse educators is quite simple.
In all that you do, make it a priority to ensure that your students acquire a DEEP learning of what is MOST important!
DEEP Learning BEFORE the First Clinical
Students are anxious when they enter a new clinical setting. High levels of stress and anxiety are also a barrier to student learning.
Help your students FOCUS by identifying what they NEED to know by applying knowledge to five essential areas of clinical education:
Most common medications
Most relevant lab values
Most common illnesses/surgeries
Most common complications
Nursing skills needed
Use the following five questions as steps to guide the DEEP learning of what is most important in your clinical.
Step 1: What are the top 10-15 medications most commonly used?
Primary care providers are creatures of habit. Though there are over 5,000 medications in a drug handbook, if a nurse has a DEEP understanding of 75-100 medications they will be well prepared for clinical practice after graduation.
Break this into bite-sized pieces of 10-15 most common medications for each clinical, and they will acquire this broader knowledge by the time they graduate.
What is an essential thing for students to know about the most common medications… the mechanism of action in their own words!
Ask a student what a beta-blocker is a blocking and you will quickly determine what they really know!
Step 2: What are the 5-10 lab values most relevant?
Though the most common lab panels have several labs per panel, clarify for students that not every lab is equally vital to nurses.
For example, on a basic metabolic panel (BMP) there are typically ten chemistries, but from my perspective, the MOST critical labs that are ALWAYS relevant to identify are:
sodium
potassium
glucose
creatinine.
Identify the specific labs on each panel that are most important.
Assess student mastery of fluids and electrolytes by asking students WHY sodium, potassium, glucose, and creatinine are most essential and how they relate to physiologic functioning and homeostasis.
Then you will know if they know and understand this content. Do the same thing with a CBC, BMP, or other lab panels most commonly seen in your clinical area.
See my past blog on this topic.
Step 3: What are the 3-5 most common medical/surgical presentations?
Identify the most common medical or surgical patients on the clinical unit so students can review this pathophysiology content before the very first clinical. This will DEEPEN student learning two ways.
Provide a review of NEED to know the textbook content. Emphasize the importance of UNDERSTANDING the pathophysiology of the primary problem for every patient. When this is understood, the most relevant labs to identify and TREND will be recognized as well as nursing priorities and most common complications, for online resources, Medscape is my personal favorite!)
Compare/contrast textbook content with how each patient presented. This is a principle that novice nurses who are "concrete" or textbook learners struggle with. Not every patient will present with textbook symptoms but may have variances or ambiguity. Determining acceptable ambiguity is an essential nurse thinking skill that needs to be developed.
Step 4: What are the three most common complications?
Never forget to remind your students that "Jason is still out there!" (remember Friday the 13th!…See my blog on this topic)
By identifying the most common complications, you will encourage nurse vigilance and prevent "failure to rescue" which will ensure safety in practice.
Sepsis remains the most dangerous complication and killer in clinical practice. Teach your students to be PROACTIVE by anticipating the most common complications as well as EARLY signs to recognize a problem before it is too late.
Step 5: Nursing skills needed
Depending on the clinical setting and level of students, specific nursing skills will be utilized more consistently than others. Though medication administration is a given in any clinical setting, besides PO, are subcutaneous, IV push, IV piggyback, or IM injections typically ordered?
If students will be caring for patients with NG tubes, gastrostomy tubes, Foley catheters, chest tubes, or even ventilated patients with ET or tracheostomy tubes in the critical care settings; these will require specific skills that students must be prepared to use if this is a clinical expectation.
By identifying these skills, students will be expected to come to clinical prepared and responsible for practicing those skills in the nursing skills lab to ensure that they are proficient in the clinical setting.
Integrate DEEP Learning across the Curriculum
Start by initiating these strategies to deepen student learning in the clinical setting. But to bring needed change and transformation to your program, have the entire department and all clinical settings level this information by semester using this principle of DEEP learning of what is MOST important in the program.
For example, the following are typical clinical rotations in most nursing programs:
Fundamentals
Basic med/surg
Advanced med/surg
OB
Peds
Mental health
If each clinical rotation identified the most important medications (10-15 each) and labs (5-10), by the end of the nursing program, students would have a DEEP mastery and understanding of 90-100 drugs and 30-60 labs! Also, this content knowledge would be validated and supported by what they have seen in practice and will have contextualized this essential content.
This DEEP mastery of pharmacology, physiology, and lab values will also better prepare students for the NCLEX®!
ACTION Step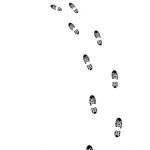 To help your students acquire DEEP learning of this essential clinical content, set them up for success by doing the following:
Identify the most common meds, labs, illnesses, complications, and needed skills BEFORE the first clinical rotation. Consider putting this list of what they need to know in the syllabus, so learning expectations are clearly communicated, and students are held accountable for this content.
In Closing…
Students have no idea what content is most important and see everything as equally relevant.
Therefore make it a priority to identify what clinical content is essential, so students acquire a  DEEP learning of what is MOST important.
Once essential content is identified in your clinical, then take the next step and determine what must be UNDERSTOOD, not memorized or written verbatim from the textbook.
Insist that students understand the mechanism of action of the most common medications, the physiological significance of relevant lab values, and the physiology of the most common problems and complications.
Do this, and your students will not only be prepared for the NCLEX® but just as importantly real-world clinical practice!
Comment question:
What strategies have you found successful to deepen student learning of what is most important in the clinical setting?
Comment below and let the conversation begin!
References
Benner, P. (1982). From novice to expert. American Journal of Nursing, 82(3), 402–407.
A New Resource to Help Nurse Educators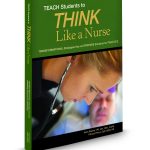 There is no such thing as a born nurse educator. It takes time and implementing educational best practice in your program.
Today's blog came from my new text for educators TEACH Students to THINK Like a Nurse.
Filled with numerous best-practice strategies and time-saving tools to teach students to think like a nurse in the class and clinical settings!
One simple strategy to help students master pharmacology in the clinical setting!