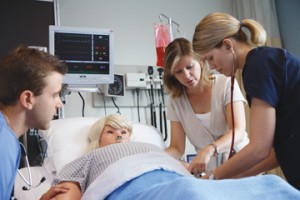 Last week I started a series on best practice in the clinical setting by addressing what traits the best clinical educators have in common.

Today I take a look at how the best clinical educators effectively provide feedback to students!
Transitioning from staff nurse to clinical educator was both a challenge and a process for me. What came easy for me was my comfort level in the clinical setting and using my clinical experience to highlight what was most and least significant to strengthen student learning.
I wanted to be that educator that students would value and appreciate. Though I recognized that I could not be their "friend," I wanted to do all that I could to maintain a positive relationship with each student.
I quickly realized that clinical education was not going to be all "rainbows and butterflies!"
Though I gave my students positive feedback and encouragement when I saw what they were doing well, it also became apparent that sooner or later, each student had problems and struggles to apply knowledge and skills to the clinical setting that needed to be addressed.
I found that providing constructive feedback was a potential minefield. Some students graciously received my corrective feedback, while others took it personally and it seemed to blow up into something that was never intended.
Talking with educators across the country, I now know that I am not alone!
Therefore, I will share valuable insights from the nursing literature that will empower any educator to provide corrective feedback with confidence
How to Provide Feedback
Feedback is the cornerstone of effective clinical teaching and improves students' clinical performance (Cantillon & Sargant, 2008).
Feedback is defined as providing specific information that compares the student's observed performance against the standard taught.
To be effective, feedback must be given with the intent to improve the student's performance and presented in a way that allows the student to comprehend and accept it so that feedback is applied in practice (Cantillon & Sargant, 2008).
Make it Ongoing
One of the most important responsibilities that an educator has in the clinical setting is to provide honest, ONGOING feedback on students' strengths as well as weaknesses and what they need to do to improve.
Do not wait until scheduled times (mid-term, etc.) to provide this feedback, but do so promptly. To create a culture where student feedback will be well received regardless of the content, consistently AFFIRM students and what they are doing well.
Nursing students tend to be high-performing achievers and can feel like failures because of the rigors of nursing school when constructive feedback is given.
To provide feedback that enhances student learning, the majority of students valued feedback that was both positive and constructive. When students are engaged in learning, feedback will be more effective.
When feedback is absent, ambiguous, and inconsistent, this is a barrier to student learning (Giles, Gilbert, McNeill, 2014). To provide feedback well, both students and educators need to be engaged and consistent to strengthen student learning.
Best-Practice Principles
When feedback needs to be given, use the following principles to provide needed feedback that same clinical day (Herman, Manning, Zager, 2011):
Be concrete and specific with your concerns.
Guide students so they can improve performance. Continue to observe and assess to determine if improvement has been made and provide feedback (positive or constructive).
Be timely. Be sure to address the concern before the student leaves the clinical site.
Always give feedback in PRIVATE, never in front of others, including the patient.
Using the following principles to enhance teamwork and collaboration in the clinical setting with your students (Motley & Dolansky, 2015).
Create a culture of feedback. Educators must communicate to students that feedback is a normal, everyday occurrence in the clinical setting.
Use structured communication tools. Use pre-conference and post-conference to ask consistent questions each clinical.
Encourage dialogue. In order to develop the higher-level thinking skills of problem-solving, analyzing situations, and applying knowledge, dialogue and questioning with students is required each clinical. Dialogue also teaches the professional skill of collaboration.
Acknowledge the human factor. Know each student well enough so that feedback is given that considers the personality and temperament as well as the student's perspective and rationale for clinical judgments.
Embrace your leadership role. Embrace the responsibility to be a leader and model this to students. Use your passion for nursing to inspire, motivate, advocate, and support students, and use a variety of learning activities including unfolding case studies to prepare students for practice.
Additional Considerations
Be aware of any nonverbal messaging and communication when you are under stress that can adversely impact the student-faculty relationship that makes it difficult for students to learn from you.
Just as in a personal relationship, the time it took to develop a healthy trust relationship can be destroyed in seconds when any of the following faculty behaviors are evident:
Negative body language. Be aware of what your body language, facial expressions communicate to students.
Harsh tone of voice. Choose your words carefully when providing feedback or interacting with students. What you say and HOW you communicate and provide feedback will not be quickly forgotten. Put as much effort into determining what you will say as you did in carefully documenting the concern.
Judgmental attitude. Be careful not to make negative assumptions or judgments with words that could wound your students.
Providing Negative Feedback
Sharing negative feedback to students is difficult and challenging, but is essential to help students be successful (McGregor, 2007). This is one of the greatest challenges for clinical educators.
To provide negative feedback effectively, the following steps guided faculty to communicate negative feedback that is well received by students (Meyer & Peters, 2010):
Faculty's written description of the situation. Before meeting with the student, write a concise, factual account of the situation that is free of judgments or assumptions.
Student's verbal explanation of the situation. Have the student read what faculty wrote and encourage the student to share their perception of the event.
Student's written summary of the situation. Allowing the student to write out their observations and perception creates an environment where the student feels heard and respected. This reflection can provide valuable insight to the educator.
Mutual discussion to understand the issue and review options for addressing the issue.
Faculty's written plan of action based. Once all information has been assimilated by faculty, next steps can be determined.
ACTION Step…Reflect!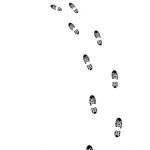 To make this content practical, adopt the motto of the Home Depot "Never stop improving" and take a moment to honestly reflect and use the numerous articles from the literature to determine what are you doing well and resolve to make needed adjustments to make any weakness a strength!
Remember that every student and even nurse educators are works in progress! Give your students, colleagues, and most importantly yourself the grace to grow in your role.
In Closing
Though some students may inherently resist any attempt to provide constructive feedback, if you follow these principles, it will help increase both your comfort and confidence when you need to go there.
Providing feedback effectively is both an art and science.
Use these best-practice recommendations from the nursing literature to strengthen your skill and ability to provide feedback to students.
Providing needed feedback will ultimately strengthen your students and help make them be the best nurses possible which will not only benefit the student but the future patients they will care for in practice!
Comment Question:
What strategies have you found helpful to provide constructive feedback to students?
Comment below and let the conversation begin!
Want More Blogs on Clinical Education?
Here are some recent blogs that you may have missed to strengthen clinical teaching!
References
Cantillon, P., & Sargeant, J. (2008). Giving feedback in clinical settings. BMJ (Clinical Research Education), 337.
Giles, T.M., Gilbert, S., & McNeill, L. (2014). Nursing students' perceptions regarding the amount and type of written feedback required to enhance their learning. Journal of Nursing Education, 53(1), 23-30.
Herman, J., Manning, L.S., & Zager, L.R. (2011). The eight-step approach to teaching clinical nursing. Duluth, GA: I CAN Publishing.
McGregor, A. (2007). Academic success, clinical failure: academic success, clinical failure: struggling practices of a failing student. Journal of Nursing Education, 46(11), 504-511.
Meyers, B. & Peters, J. (2010). An understanding approach to managing student issues. Nurse Educator, 35(2), 54-55.
Motley, C.L. & Dolansky, M.A. (2015). Five steps to providing effective feedback in the clinical setting: A new approach to promote teamwork and collaboration. Journal of Nursing Education, 54(7), 399-40.
Keith Rischer – Ph.D., RN, CCRN, CEN
As a nurse with over 35 years of experience who remained in practice as an educator, I've witnessed the gap between how nursing is taught and how it is practiced, and I decided to do something about it! Read more…
The Ultimate Solution to Develop Clinical Judgment Skills
KeithRN's Think Like a Nurse Membership
Access exclusive active learning resources for faculty and students, including KeithRN Case Studies, making it your go-to resource.
Sign up to receive a free KeithRN NextGen Case Study!
Develop clinical judgment skills with this innovative new case study on asthma to prepare your students for NextGen NCLEX and practice!