"New data suggest that we are losing ground in the quest for entry-level competency…which has exacerbated a crisis in competency."
(Kavanagh & Szweda, 2017)
$55.95 eBook  $59.95 Paper text
Save $45! BUNDLE:eBook/text: $69.95
Nursing education is struggling to prepare students who are competent and prepared for the complexities of real-world clinical practice.
In a recent study of over 5,000 graduate nurses who all passed the NCLEX, only 23 percent were able to demonstrate practice readiness by successfully completing entry-level assessments that evaluated basic problem recognition and the ability to think like a nurse using clinical reasoning (Kavanagh & Szweda, 2017).
The takeaway for nurse educators?
Just because a student passes the NCLEX or a nursing program has 100% NCLEX pass rates, it does not correlate to students being adequately prepared for practice and able to think like a nurse using clinical reasoning!
This study is a wakeup call for nurse educators who have ears to hear to do things differently.
---
What is at Stake
What happens in your nursing program does not stay in your program.
If a new nurse is unable to clinically reason and apply learning to the bedside, what can happen if a patient they care for as a develops a complication such as sepsis, and it goes unrecognized until the patient is critically ill and in septic shock?
That patient can die as a result.
Clarke & Aiken identified this problem as "failure to rescue" (2003), and it occurs when early but subtle signs of a complication are not recognized by the nurse until it is too late.
To think —or not to think — like a nurse is a matter of life and death.
Unfortunately, this tragic scenario is not unique. Nursing failure to rescue and medical errors are now the THIRD leading cause of death in the United States (Makary & Daniel, 2016).
---
Trouble in Paradise
Nursing education is rewarding, but I have found it to be challenging and at times, joy-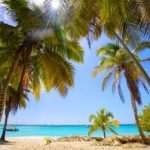 stealing.
My struggles included:
Students who did not come to class prepared, expecting me to "spoon feed" them so they know what will be on the test
Students who resisted my attempts to flip my classroom with active learning
Information overload and trying to figure out what content was really NEED to know!
Trying to teach students to think like a nurse
You, too, have likely experienced some or all of these same trials. Despite these challenges, I discovered that implementing needed change is possible. Let me share my journey.
---
What Washing Hands and Clinical Reasoning Have in Common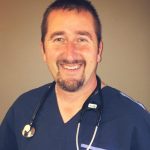 As a nurse educator who never the left the bedside, I experienced the academic-practice gap firsthand. It impairs practice readiness and the ability to think like a nurse.
But I learned something in my journey.
When I taught fundamentals, every new skill was broken down for students step-by-step, including washing your hands. This inspired me to reflect and break down the most crucial skill nursing students should learn…the ability to use clinical reasoning so they can think more like a nurse.
Through my unique bi-focal lens as a clinical nurse with 34 years of current experience and a nurse educator, I developed a unique, sequential 12-question step-by-step checklist that integrates nursing process, critical thinking, and clinical reasoning. My students found it helpful because it helped them think more like a nurse.
Now your students can use this same practice-based model of clinical reasoning and understand how a nurse thinks in practice. Best of all, it works in any clinical setting and can be practiced in the classroom.
---
Can You Relate?
Whether you are a new or experienced nurse educator, the struggles that I experienced are not unique.
You recognize the need for change and transformation in your program but are focused on what is right in front of you…another semester, new class of students, and how to keep several platters spinning without having them crash.
I understand.
But what if you could do things differently by having a framework to help you engage your students in learning and successfully teach clinical reasoning without a huge investment of your time.
Would you be interested?
Then take the next step…
---
Your Journey Begins

How do you better prepare students for practice? Like a journey of a thousand miles, one step at a time.
Educators like you who are willing to take the following next steps to implement the following educational best practice paradigm shifts detailed in Educating Nurses: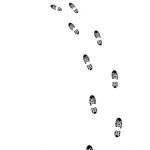 A Call for Radical Transformation:
Contextualize all content taught to the bedside.
Integrate classroom and clinical education. Consistently bring clinical realities to the classroom.
Emphasize CLINICAL REASONING in the classroom and clinical education. Clinical reasoning is the ability of the nurse to THINK in action by recognizing the significance of clinical TRENDS and grasping the essence of the clinical situation (Benner, Sutphen, Leonard, & Day, 2010).
I was an early adopter of these shifts in my classroom back in 2012. I did things differently, made mistakes, but learned valuable insights in my quest to strengthen my students' learning.
I have since shared my journey and practical strategies to integrate clinical reasoning at workshops and conferences around the country.
I recognized the need to put my experiences and strategies in WRITING so motivated nurse educators could help students think more like a nurse, making them better prepared for clinical practice.
---
Road Map to Practice Readiness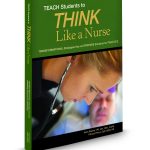 $55.95 eBook  $59.95 Paper text
Save $45! BUNDLE:eBook/text: $69.95
Save $25! BUNDLE:audioBook/text: $69.95
TEACH Students to THINK Like a Nurse will help both practical and registered nurse educators successfully teach and integrate clinical reasoning so your students can think like a nurse and be better prepared for real-world clinical practice.
Unique Emphasis
Though there are numerous books on teaching nursing, this book is unique. This is what makes it different:
Engaging, easy to read. Written in warm, conversational style, not a dry, academic read!
Contributions from numerous educators. Dozens of educators around the world contributed "pearls" for both the class and clinical settings.
Emphasis on teaching clinical reasoning. Help students think like a nurse and be practice ready!
Inherently practical. Numerous strategies that have been "road-tested" to ensure successful implementation.
Time-saving TOOLS for busy educators
Practical

The book emphasizes practical strategies that address head-on the challenges that educators face such as:
How to successfully engage students so they become partners in the learning process
How to eliminate content overload from your curriculum and what you teach

How to effectively contextualize essential content to the bedside
How to teach clinical reasoning in the class and clinical settings
How to address student incivility and help them develop into caring professional nurses!
What About the NCLEX?
When students UNDERSTAND and can use clinical reasoning, they will also be well prepared for the NCLEX. Why?
Because the NCLEX is essentially an exam that assesses if a graduate nurse can clinically reason:  Identify RELEVANT clinical data, establish the nursing priority, recognize a problem, and the priority intervention.
When students can use and apply clinical reasoning, they will be prepared for practice as well as the NCLEX!
The TEACHING
To improve students' practice readiness, nursing curriculum needs to integrate and emphasize clinical reasoning (Kavanagh & Szweda, 2017).
In other words, a "clinical reasoning-based" curriculum that does not require you to implement a curriculum change at all, but only changes the way you TEACH in the class and clinical settings.
This book not only emphasizes the TEACHING that time-strapped educators need to develop a "clinical reasoning-based" curriculum but provides numerous TOOLS that strengthen student learning. Your journey to transform your content is a marathon and not a sprint and needs to be done one step at a time.
To begin your journey, follow these five sequential steps that are addressed over 27 chapters:
Step 1: Transforming the EDUCATOR. What does an educator need to know to THRIVE in academia, remain passionate and teach with excellence in the class and clinical settings.

Step 2: Transforming the CONTENT. Identify content that is MOST important so students acquire DEEP knowledge of the subject and transfer that knowledge to the bedside.

Step 3: Transforming the CLASSROOM. Practical strategies to implement meaningful active learning that emphasize clinical reasoning so this nurse thinking skill is developed and practiced.

Step 4: Transforming the CLINICAL. Best practice strategies that will help students think more like a nurse in the clinical setting.

Step 5: Transforming the PROFESSION. How to change nursing and nursing education by creating a culture of respect and civility; address barriers that men in nursing continue to experience. This includes communicating a vision to the next generation of nurses regarding the value of serving and caring for others.
What nurse educators are saying about TEACH Students to THINK Like a Nurse:
"TEACH Students to THINK Like a Nurse provides nursing faculty with a much-needed 'how-to' formula for contextualizing classroom content so that it is situated in clinical practice. Thus, classroom and clinical content become better integrated and clinical reasoning is strengthened."

–Carol Huston, MSN, MPA, DPA, FAAN
President, Sigma Theta Tau, the International Honor Society of Nursing, 2007–2009

---

"TEACH Students to THINK Like a Nurse has packaged the transformation to active learning we all strive to make happen in the clinical area and classroom as nurse educators. This book provides practical strategies to improve how we teach nursing and to connect the process of learning in the classroom and clinical from the perspective of an expert clinician."

–Barb Hill, RN, MSN, CNE, CMSRN

---

"TEACH Students to THINK Like a Nurse provides a very clear map of how to teach clinical reasoning to 'rescue the patient' before it is too late. It is also very easy to follow and has practical steps to implement a transformational paradigm in curriculum design."

–Becky Craig, RNC, MN, EdS, PhD
The TOOLS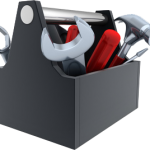 Every nurse and nurse educator needs tools.
The difference is that they change with your practice setting. To help get you started, this book comes with more than 10 tools worth over $55, including four clinical case studies that will engage students and help them practice and develop the nurse thinking skill of clinical reasoning.
These tools include practical handouts and worksheets that educators can use in the classroom and clinical settings to strengthen student learning and understanding of pharmacology, F&E, and clinical reasoning.
Educators who have implemented the practical strategies and tools contained in this book have seen their classrooms and clinical settings transformed.
"I used the Clinical Reasoning Questions to Develop Nurse Thinking handout instead of our traditional care plan. Great success! The students loved it, I loved it, and they report feeling much better prepared for patient care."
—Rob Morris, RN, MSN

---

"Your clinical reasoning case studies make students think like a nurse and challenge them to think critically by recalling essential knowledge."
—Ann S. Garton, MSN, RN, CNE

---

"I love the way your practice-based approach to clinical reasoning ties everything together, while not losing sight of the person. Your clinical reasoning case studies not only challenge, but allow students to transfer knowledge to the bedside so students will be well prepared for practice."
—Meghan Picone, MSN, RN PhD student
As an educator, you will pay hundreds of dollars to attend conferences to help strengthen and improve your educational practice.
TEACH Students to THINK Like a Nurse can accomplish this same objective, but at a fraction of the cost!
$55.95 eBook  $59.95 Paper text
Save $45! BUNDLE:eBook/text: $69.95
---
FOUR FREE Bonuses
You'll also receive these bonuses worth over $60, absolutely FREE!
Bonus #1: Clinical Dilemma Case Study ($20 value!) Anxiety or Spiritual Distress?
Case study helps students to empathize, address patient anxiety, and identify the possibility of spiritual distress to provide spiritual care. Complete with PDF student version and fully-developed answer key.
Bonus #2: Heart Failure Clinical Reasoning 1-2-3 Case Study ($35 value!) 
These three case studies complement each other and will help your students USE and APPLY knowledge as well as PRACTICE the nursing skill of clinical reasoning. Complete with PDF student version and fully-developed answer key.
Bonus #3: Transformation Toolbox (priceless!)
Strengthen student understanding of pharmacology, labs, and clinical reasoning!
Bonus #4: Nurse Educator Assessment and Implementation Checklist
Identify your strengths as well as challenges that need to be addressed to help students think more like a nurse. Implementation checklist provides a practical framework to implement needed change one step at a time!
---
My Guarantee to You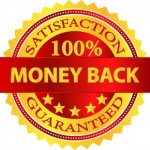 This book comes with a no strings attached, money-back guarantee.
If you are not completely satisfied that this book lived up to your expectations to empower you to implement meaningful change and better prepare your students for real-world practice, Email me, and I will promptly refund your purchase, no questions asked.
---
Decision Time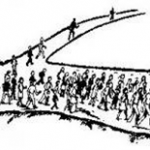 You are on a journey, and you're now standing at the crossroads. You have a decision to make.
One choice and path is maintaining the status quo, doing what you have always done. It's safe and comfortable, and it gives students what they WANT and you get through another school year.
It will also lead to enabling student entitlement and them not being well prepared for practice. I know you don't want that.
The other path is harder and the road is less traveled. You need to decide to step out of your comfort zone and do things differently by giving students what they NEED to be better prepared for real-world clinical practice. Change the way you teach so patient outcomes are improved.
You have come this far. I know this is where you want to be…to do things differently, to change the way you teach, and be part of the needed change to transform nursing education.
Purchase TEACH Students to THINK Like a Nurse and take that NEXT step to help students THINK more like a nurse so they are better prepared for the NCLEX, but more importantly real-world clinical practice!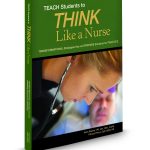 $55.95 eBook  $59.95 Paper text
Save $45! BUNDLE:eBook/text: $69.95
Save $25! BUNDLE:audioBook/text: $69.95


Order 5 or more copies and save an additional 20%!
Enter coupon code "Teach20" at checkout.
---
About the Authors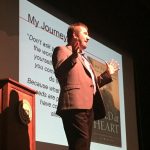 Keith Rischer, MA, RN, CEN, CCRN is an author, blogger, nurse educator, and staff nurse who has practiced for 34 years in a wide variety of clinical settings. He currently works in critical care and ED. Defined by his passion for nursing and excellence in education, he is a recognized authority on clinical reasoning and its relevance to nursing practice.
He has presented his insights to nursing students, and nurse educators at conferences and workshops across the country and his innovative work on clinical reasoning have been featured in the following nursing publications:
Kozier & Erb's Fundamentals of Nursing 10th ed. student textbook
Innovations in Nursing Education Volume III, edited by Linda Caputi and sponsored by the National League for Nursing
Professional Issues in Nursing: Challenges & Opportunities  4th ed., edited by Carol Huston
---
I began writing this book three years ago as the primary author (Keith) but recognized the need to have an additional perspective from another educator whose contributions could strengthen the message contained in this book.
Dr. Patricia Pence is that co-author. As a nurse educator with 16 years of teaching experience, she has developed numerous active learning strategies based on the transformational paradigm shifts advocated in Educating Nurses.
She has successfully transformed her clinical and classroom settings at Illinois Valley Community College and shares her valuable insights throughout the book.
---
Patricia Pence, EdD, MSN, RN has been a nursing professor for 16 years. Her clinical nursing practice spans more than 28 years as a staff nurse and director of nursing in long-term care facilities.
Dr. Pence was awarded the Innovations in Teaching Award in 2004, Illinois Board of Higher Education Nurse Educator Fellowship Award in 2010 and the Faculty Excellence Award in 2016 at Illinois Valley Community College. She is also an author and reviewer for Nurse Educator and Teaching and Learning in Nursing.
REVISED Chapter 19: How to Transform Your Test Questions 

Internationally known nurse educator Donna "Iggy" Ignatavicius recently reviewed this book and contributed her insights to a revision of chapter 19, "How to Transform Your Test Questions."

This revision is an electronic supplement to the eBook and are incorporated into the paper textbook.
References
Benner, P., Sutphen, M., Leonard, V., & Day, L. (2010). Educating nurses: A call for radical transformation.San Francisco, CA: Jossey-Bass.
Clarke, S.P., & Aiken, L. H. (2003). Failure to rescue. American Journal of Nursing, 103,42-47.
Kavanagh, J. & Szweda, C. (2017). A crisis in competency: The strategic and ethical imperative to assessing new graduate nurses' clinical reasoning. Nursing Education Perspectives, 38(2), 57
Makary, M.A., & Daniel, M. (2016). Medical error-The third leading cause of death in the US. British Medical Journal, 353:i2139.