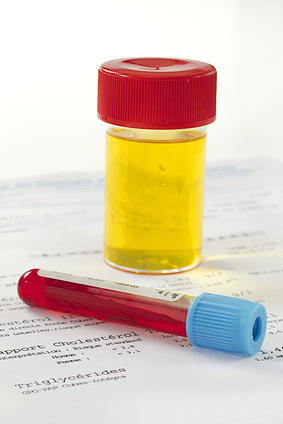 The last two weeks of my blog I have addressed two strategies,  NANDA "lite" and looking for "Jason" as the worst possible/most likely complication that situate practical principles that reflect how nurses in practice think and establish care priorities.
Today, I discuss a strategy that nurses in practice utilize to establish a plan of care that is not typically emphasized in nursing education, yet must be included to practically prepare students for professional practice.
I call it "lab planning" and it uses the most important/relevant lab that is currently abnormal to be the "care priority" with nursing assessments that are implemented when the student is able to APPLY knowledge of the applied sciences to the bedside.
---
Why the Sciences of Nursing Must Be Mastered
In my book I wrote last year for students titled THINK like a Nurse! I used a metaphor of a "living house" that describes the main components of a home and translate them to describe the essence of what every student represents.
Using this metaphor, once the "foundation" of caring, compassion, and professionalism in practice is established, the "walls" of the applied sciences of A&P, F&E, and pharmacology must be raised and put in place.
As a critical care nurse, I see firsthand how foundational a DEEP understanding of the applied sciences, and in the context of "lab planning" F&E are to critical thinking in practice. For example F&E must be CONTEXTUALIZED to the bedside. Rote memorization of the "hypo" and "hyper" of electrolytes will NOT prepare students for practice.
A&P & Clinical Reasoning
Clinical reasoning emphasizes the importance of identifying what clinical data is RELEVANT, grasping the "essence" of the clinical situation, and recognizing the significance of clinical TRENDS.
In order for students to filter and sort out what labs are relevant for their patient, they must be able to have a DEEP understanding of the pathophysiology of the patient's problem.
For example in a patient with heart failure exacerbation with acute on chronic renal failure, of the 10 labs that comprise BMP, what labs must the student identify as relevant if abnormal to begin to "lab plan?"
If a b-natreutic peptide (BNP) is ordered, would your student's be able to concisely state the importance of this cardiac marker to heart failure exacerbation?
"Lab Planning" Made Practical
In this scenario, the following labs must be recognized as RELEVANT by the student:
Potassium
Sodium
Creatinine
BNP
In fundamentals, we should be satisfied if students are able to recognize these labs as relevant. But at the advanced level, this basic level of thinking must be taken to the next level by not only identifying RELEVANT labs, but more importantly, what is the nurse going to DO about it a "bad lab" to assess intentionally for possible complications that could develop as a result.
When the MOST important clinical data is recognized, the RELATIONSHIP of this lab to the pathophysiology of the primary problem is UNDERSTOOD, and "lab planning" can be implemented by the nurse!
"Lab Plan" w/Creatinine (0.6-1.2): CURRENT: 1.9

Assess urine output and I&O. Determine if minimum of
30 mL/hour of urine output is present
Fluid restriction if ordered
Assess for signs of fluid retention/edema
Assess daily weight and trend daily


---

"Lab Plan" w/BNP (<100): CURRENT: 1020

Assess respiratory status for tachypnea and breath sounds for basilar or scattered crackles (may be fine or course crackles depending on severity)
Assess HR and SBP carefully to promote decreased cardiac workload (heart rate <80 and SBP <140
Assess tolerance to activity
Assess I&O and urine output
Assess lower extremities for any pitting edema present
Practical Implementation
Though it is essential to integrate "lab planning" in the classroom with your theory content, it is in the clinical setting that this alternative care planning strategy can come to life.
Guide your students to identify the most relevant labs to center a "lab plan" of care on. Discuss what nursing assessments/interventions are required as a result of this abnormal lab.
Closing Thoughts
In order to close the current "education/practice gap" and transform nursing education, it is imperative to embrace the strategies that nurses use in practice use to set care priorities. "Lab planning" is NOT unique to me, but represents how most practicing nurses adapt their thinking to the clinical setting to set care priorities.
When these alternative care planning strategies are implemented in nursing education, students will be one step AHEAD, and not one step BEHIND as they graduate and transition to real world practice.
Let's do all we can as nurse educators to prepare our student's for practice and be a part of the needed transformation that is needed in nursing education!
Comment Question:
What alternative care planning strategies do you teach in your clinical? Is "lab planning" one of them?
Comment below and let the conversation begin!