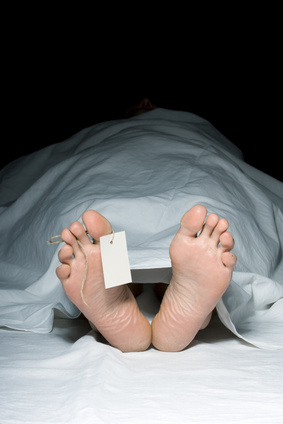 Just as TMI (too much information) is a problem that educators have limited control over in nursing education, TML (too much lecture) is something that is in complete control of every educator. It simply comes down to reflecting on…how do you teach?
Let me ask you a couple questions…
Do you consistently use lecture for each content topic taught?
Do you bring active learning to your content, but do so inconsistently?
If you answered yes to either or both questions, resolve to do things differently in 2017! Your students may likely be experiencing TML!
Consequences of TML
What is the problem with TML in nursing education?
Because what takes place in your classroom and how you teach does not just impact student learning.
It also influences the outcomes of each patient your students will provide care for after they graduate.
In order to think like a nuse, students must have opportunities in class to USE knowledge and PRACTICE the nurse thinking skill of clinical reasoning.
If PASSIVE learning prevails through lecture, students absorb content, but don't know it well enough to USE knowledge. This not only adversely impacts student learning, but it may also harm the patients students will soon be caring for on their own.
I have seen firsthand that if new graduate nurses are not prepared to think like a nurse using clinical reasoning, it can be a matter of life and death.
It is called "failure to rescue" (Clarke & Aikens, 2003) and occurs when a nurse fails to recognize a problem until it is too late.
What follows is a tragic illustration from my own practice that I personally encountered…
Anatomy of Failure to Rescue
Jenny was a newer nurse on med/surg . She had an elderly male patient named Ken who had a perforated appendix, but it was removed successfully two days prior and was clinically stable.
Around midnight, he became restless. His BP was slightly elevated at 158/90 and his HR was in the 100s. He had a history of mild dementia and was not able to readily communicate his needs, so Jenny gave him 1 tablet of oxycodone, assuming he was in pain.
Two hours later, he continued to be restless and Jenny thought that she heard some faint wheezing. She noted that he was now more tachypneic with a respiratory rate of 28/minute. He did have a history of COPD and had an albuterol nebulizer prn ordered, so that was given.
Two hours later, Jenny called me as the rapid response nurse to come and take a look at her patient.
She was concerned but was unable to recognize what the problem could be and wanted a second opinion. After Jenny explained the course of events that transpired to this point, I took one look at Ken and realized that he was in trouble.
Swirling the Drain
He was pale, diaphoretic, and his respirations had increased to 40/minute despite the nebulizer two hours ago. He was not responsive to loud verbal commands. The last BP was still on the screen and read 158/90. I asked, "When was the last BP checked?" Jenny stated it was four hours prior.
While obtaining another BP, I touched Ken's forehead. It was notably cold, as were his hands. The BP now read 68/30.
Recognizing that Ken was in septic shock, and that IV fluids and vasopressors would be needed to save his life, I looked for an IV and found only one, a 24 gauge catheter in the left hand. This is the smallest size IV catheter and is typically used with infants and small children.
Realizing that Ken needed a central line and that there was little that could be done to initiate even the most basic life-saving treatments to rescue Ken on the floor, he was emergently transferred to ICU.
Within thirty minutes Ken was intubated, a central line was placed, and three vasopressors — norepinephrine [Levophed], phenylephrine [Neosynephrine] and Vasopressin — were required to get his systolic blood pressure greater than 90 mmHg.
After this transfer was completed, I asked Jenny a simple clinical reasoning question:
"What was the most likely complication that Ken could experience based on his reason for being hospitalized?"
Jenny admitted that she hadn't thought about it because she was so focused on getting all of the tasks done with her four other patients.
Had Jenny been taught and then asked herself this question while caring for Ken, but more importantly answered it, she would have been thinking like a nurse by vigilantly looking and assessing for EARLY signs of the most likely complication Ken could experience because of his perforated appendix…SEPSIS.
Although early signs of sepsis were present at midnight, it was not recognized until it was too late for Ken. He died the next day.
Scope of the Problem
Failure to rescue is not an isolated problem. You too likely carry a secret. A patient that you or a nurse you worked with had a very bad outcome because the nurse made an error in judgment that had deadly consequences.
Though nurses are human and will at times make mistakes, like soldiers preparing for combat in boot camp, nurse educators must do everything possible to prepare student nurses for real-world practice.
This includes laying a strong foundation of clinical reasoning so they are empowered to think more like a nurse. Unfortunately, this has been a historical weakness for nursing education (Benner, Sutphen, Leonard, & Day, 2010) and is something that continues to be a work in progress in academia.
Let me ask you a question, do you consistently use active learning strategies and case studies that emphasize clinical reasoning so your students have opportunities to practice in your classroom?
If this has been a weakness, I would like to show you how you can make it a needed strength clearly and easily!
How to Bring Needed Change
Learning must be ACTIVE, not passive. In a passive lecture when students write down and absorb content, 80% is forgotten one day later.
Content must also be contextualized to the bedside and students must be taught how to USE and APPLY clinical reasoning to think more like a nurse.
This was the conclusion of the educational research contained in Educating Nurses: A Call for Radical Transformation with lead author Patricia Benner (Benner, Sutphen, Leonard, & Day, 2010).
I was an early adopter of these needed changes five years ago and created unique case studies that contextualized content and emphasized clinical reasoning.
My students loved them because it helped them transfer learning from my classroom to the clinical.
My current case studies (Fundamental/Rapid/Unfolding Reasoning) are effective tools, but are longer, and several pages in length which makes it difficult to use in class and clinical post-conference in one sitting.
New Case Study Coming: Clinical Reasoning 1-2-3
That is about to change with a new series coming next week titled Clinical Reasoning 1-2-3.
They are three sequential case studies that use the same scenario, but "bite-sized" in length, only 2-3 pages.
Step1: Recognizing RELEVANCE. Emphasizes the importance of identifying RELEVANT clinical data and correctly interpreting to establish nursing priorities
Step 2: Recognizing RELATIONSHIPS. Emphasizes how to identify six esential patterns or relationships of clinical data with the same scenario
Step 3: Recognizing HOLISTIC Care. Emphasizes the importance of holistic care and the relevance of the "art" of nursing to patient care.
If you subscribe to my email updates, I will share more next week including how to get a special discounted price for a limited time.
If you do not yet receive my updates, sign up at the form at the end of this blog and stay in the loop!
In Closing
2017 is a new year and a new beginning. The time is NOW, before students graduate to do things differently to strengthen student learning and help them to think more like a nurse.
Do not let your fear of the unknown keep you from doing that is needed to prepare your students for practice.
Take that first step and strengthen student learning and hook them with relevant active learning tools and case studies.
You can then be confident that your students are empowered to think more like a nurse and will not contribute to the ongoing problem of failure to rescue in healthcare today.
What do you think?
What barriers do you encounter that keep you from emphasizing clinical reasoning in your program?
Comment below and let the conversation begin!
References
Benner, P., Sutphen, M., Leonard, V., & Day, L. (2010). Educating nurses: A call for radical transformation. San Francisco, CA: Jossey-Bass.
Clarke, S.P. & Aiken, L.H. (2003). Failure to rescue. American Journal of Nursing, 103, 42-47.
What is the ultimate consequence when a nurse fails to think like a nurse?