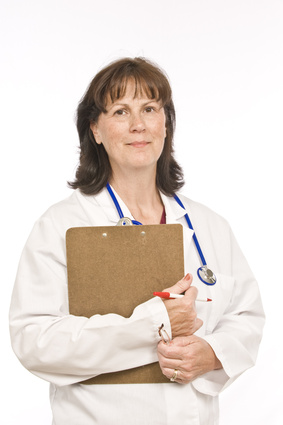 In my last blog, I shared the findings of a recent journal article, "A Crisis in Competency: The  Strategic and Ethical Imperative to Assessing New Graduate Nurses' Clinical Reasoning" that identified that despite programs graduating nurses who pass the NCLEX®, the majority were unable to clinically reason by managing a simulated patient problem or recognizing the need to intervene when a patient status changed.

Today I share part II and highlight one thing the article recommended educators can do to improve practice readiness of graduate nurses.
Strategies to Close the Gap
There were several recommendations that Crisis in Competency proposed to improve practice readiness:
A curriculum that emphasizes critical thinking as well as clinical reasoning
Provide guided learning opportunities so that students can transfer knowledge to the bedside and transition successfully to real-world practice.
Develop teaching strategies that keep students focused on the patient's experience and view practice through the lens of the patient's reality.
Consistently utilizing case studies as an active learning strategy in the classroom incorporates the essence of these three paradigm shifts required to improve practice readiness. I have developed numerous case studies derived from my lens of current clinical practice that emphasizes clinical reasoning.
To download a free clinical reasoning case study go to the following link: https://www.keithrn.com/get-started/
One More Thing Needed…
I want to warn you that what I am about to share is a delicate issue for some based on my observations in nursing education. My intention is not to lay a burden or guilt you in any way but to recognize what should be obvious when teaching a practice-based profession such as nursing.
Here's what another educator shared with me that also validates its importance and consideration by every nurse educator.
After presenting the closing keynote on practical steps to close the practice-preparation gap at the Minnesota Health Educators conference earlier this month, I recently received the following email that addresses this topic:
Please be sure to emphasize the importance of educators staying clinically current/competent. Like you, I have chosen to stay in practice working med/surg and mental health on the side, in addition to my teaching. I know this isn't practical for every person, but I am really seeing deficiencies and discrepancies between my colleagues. I personally feel it lends to my credibility with students to be doing what I am teaching.
I have coworkers who haven't worked bedside care for 20+ years. There needs to be more of an emphasis on the importance of nurse educators' clinical competency and currency. There is a big difference between going to a seminar on diabetes and actually caring for a diabetic. 
It takes a humble educator to admit shortcomings, and it takes great effort to stay current. I think this is very difficult to do without a LOT of journal reading, good colleagues who I consult with regularly, and working some in practice myself. Thanks for what you do.
Though this educator did not realize it, she hit the nail on the head with an essential recommendation from the article Crisis in Competency that needs to be considered by nurse educators:
"Expert clinical staff nurses are no replacement for faculty who are clinically current" (Kavanagh & Szweda, 2017, p.61).
Though the article did not address the barriers that influence the challenges for full-time faculty to remain current in autonomous clinical practice, academic institutions, nursing leadership and nurse educators need to recognize the value of maintaining some level of connection to clinical practice to improve practice readiness of the students who graduate from your programs.
What Nursing School Can Learn from Medical School
Medical residents who are interns at the hospital where I work have shared that almost all of their professors in medical school remain current in clinical practice or research while they teach. Most could not recall one professor who was not.
From what I have observed and learned dialoguing with other nurse educators around the country is that generally speaking the opposite is true in nursing education.
Why Stay Connected?
Since nursing is a practice-based profession, the longer that a nurse educator is away from the bedside, the fluency and competency are impacted by the ever-changing dynamics of healthcare and clinical practice.
Students have also communicated that they can tell the difference between those faculty that are connected to practice and those who are not.
I have observed that when I have been on vacation and not been in practice for two or three weeks, I initially feel out of sorts and struggle a bit until I regain my fluency after the first shift back.
Though many full-time faculty teach clinical, this context cannot be equated to being the same as autonomous clinical practice. Though this is good and has benefit to the educator, it is not the same as maintaining autonomous clinical practice at some level.
But I also know that this may be unrealistic for some.
Here are some practical steps to stay connected in some way to practice to strengthen student learning and improve practice readiness in your program:
Practical Next Steps 
Make maintaining some level of connection to practice a priority  as a professional goal for your professional development plan
Explore the requirements in clinical settings or home care agencies to practice as a nurse on a casual basis. Some agencies have a minimum of 1 to 2 shifts a month. Is this doable with your schedule? Only you can decide, but recognize the value of this experience to your role as an educator of nursing.
 Regularly shadow nurses in practice in the clinical settings of your community or where your schools have clinical. See if this is an option with your service partners or better yet, see if you can obtain release days from your program to do so.
Make it a priority to subscribe to the professional journals of the content that you teach as well as practice clinical in. Utilize the library database to access not only relevant nursing education journals but practice based journals. This will ensure that you are aware of current best practice and have your finger on the pulse of current clinical practice.
Maintain membership in nursing specialties that you teach. This provides opportunities to attend conferences and other events that will highlight current and best practice.
Collaborate with your sim lab to have staff development days that address nursing skills/procedures that faculty need to maintain proficiency with based on the clinical setting.
Connect with your service partners to be kept in the loop with simulation days, inservices, conferences that would be relevant to your practice in the clinical setting you teach.
In Closing
Make it a priority to maintain a connection at the highest level possible with clinical practice that is related to the content that you teach in class or clinical.
Reflect and identify your current weaknesses as it relates to your proficiency in clinical practice so that you can make any weakness a needed strength!
Improving practice readiness requires a multifaceted approach that needs to not only include embracing educational best practice and contextualizing content through case-based active learning, but do what is needed to stay connected to real-world clinical practice.
Recognizing that you are on a journey of a thousand miles, review the seven recommendations in this blog and decide which connection is realistic and best for you, then do what is needed to take that all-important next step!
What do you think?
How have you maintained currency in clinical practice as a nurse educator?
Share your thoughts below and let the conversation begin!
References
Kavanagh, J. & Szweda, C. (2017). A crisis in competency: The strategic and ethical imperative to assessing new graduate nurses' clinical reasoning. Nursing Education Perspectives, 38(2), 57-61.
Related Posts
Keith Rischer – Ph.D., RN, CCRN, CEN
As a nurse with over 35 years of experience who remained in practice as an educator, I've witnessed the gap between how nursing is taught and how it is practiced, and I decided to do something about it! Read more…
The Ultimate Solution to Develop Clinical Judgment Skills
KeithRN's Think Like a Nurse Membership
Access exclusive active learning resources for faculty and students, including KeithRN Case Studies, making it your go-to resource.
Sign up to receive a free KeithRN NextGen Case Study!
Develop clinical judgment skills with this innovative new case study on asthma to prepare your students for NextGen NCLEX and practice!