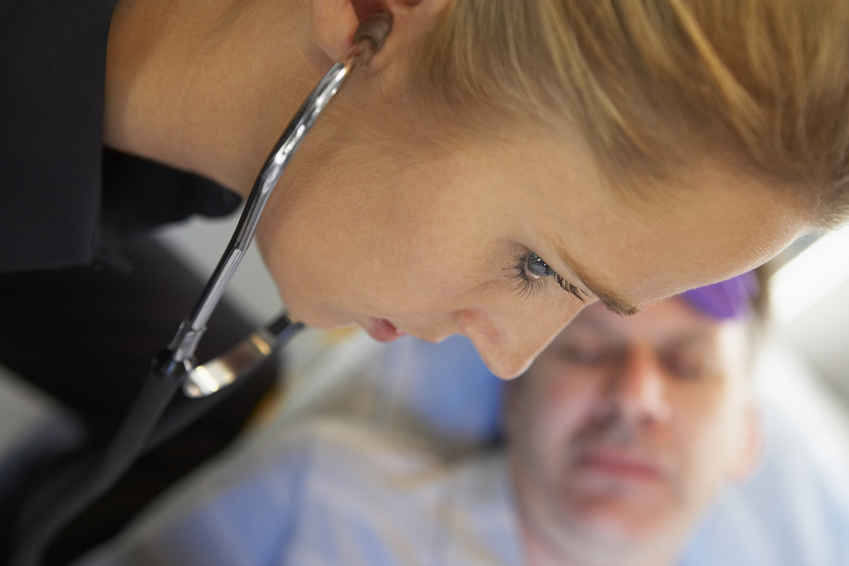 Last week's blog touched a raw nerve with many nurse educators.
Educators agreed that TML (too much lecture) needs to be remedied and replaced with meaningful, active learning that requires students to ENGAGE, PARTNER, and APPLY what has been taught to the bedside.
The struggle is that when educators who recognize the need to do things differently and implement active learning, students don't value it and insist on the security of a content heavy lecture so they know what is needed to pass the test!
Educators shared the following discouraging observations:
"I have attempted to use clinical reasoning (active learning) in a variety of situations in the classroom, but I encounter the strongest resistance from students! They report that they think the clinical reasoning activities "take away from class time". They want to sit there and be lectured to!
"This past semester, only my second to teach, I attempted to incorporate many different activities and was informed by some of the students that it was a waste of time and using up valuable class time."
"Some love them (clinical reasoning case studies) and some believe it is a waste of time. I am trying to find a way to get others to see the value. The problem is the students who do not see the value in them, do not actively participate in completing them and in the discussion method. They become distracted and then distract others.I am looking for suggestions from others on how they use the clinical reasoning case studies. During evaluations about half of the students would rather just listen to my lecture than do activities so it is just hard to get them to see the value in any other way but power point and lecture.I struggle with how to use the case studies effectively."
I can sense the joy and energy that these educators brought to their classroom may now be disillusioned, frustrated, and willing to throw in the towel and give students what they want.
Does this describe how you may be feeling?
If you too are wondering if it is worth it to step out and implement meaningful active learning to prepare students for a practice based profession, let me share the following insights that I have learned in my journey as an educator who created and then implemented active learning using clinical reasoning case studies successfully.
Principles to Persevere 
The following principles will help you persevere:
Be PERSISTENT. Students do not like change any more than you do! Therefore expect resistance and negative feedback. Be confident that you are implementing educational best practice by guiding your students in using knowledge so it can be applied at the bedside. Do not look back. Stay the course! Though I encountered student resistance when I first did things differently, by the end of the semester not one student said go back to content heavy lectures.
Appeal to student desire to be the BEST. Appeal to their higher motivation to be the best they can be. Remind students that it is NOT about passing the test, but being prepared for bedside practice. Active learning with clinical reasoning case studies emphasize nurse thinking and provides needed practice!
Hold student feedback and evaluation comments LOOSELY. They are novice students who have no idea what is required to be prepared for a practice based profession. They do NOT define you and your abilities as an educator. It is like an adolescent child evaluating the parenting style of their own mother who is doing the right thing by not letting them do what they want and then getting a poor review as a parent as a result.
"To TRANSFORM nursing education and meet the current and future needs of the clinical environment, innovative methods of teaching and learning are required NOW."
–Marsha Howell Adams, President, National League for Nursing
Nursing education is broken and not only needs to be changed, but radically transformed!
This is not just my own opinion, but the voices of leading nurse educators including Patricia Benner, Christine Tanner, and Marsha Howell Adams.
Going back to the good old days of content heavy lecture and the sage on the stage are over.
Active learning that emphasizes clinical reasoning must be implemented to realize transformational change that will strengthen student learning and prepare them for practice for such a time as this!
How to Bring Needed Change
Content must be contextualized to the bedside and students must be taught how to USE and APPLY clinical reasoning to think more like a nurse.
This was the conclusion of the educational research contained in Educating Nurses: A Call for Radical Transformation with lead author Patricia Benner.
I was an early adopter of these needed changes five years ago and created unique case studies that contextualized content and emphasized clinical reasoning.
My students loved them because it helped them transfer learning from my classroom to the clinical.
My current case studies (Fundamental/Rapid/Unfolding Reasoning) are effective tools, but are longer, and several pages in length which makes it difficult to use in class and clinical post-conference in one sitting.
Clinical Reasoning 1-2-3!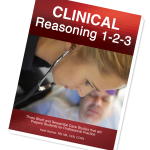 That is about to change with my new series of case studies titled Clinical Reasoning 1-2-3. They are THREE sequential case studies that use the same scenario, but "bite-sized" in length, only 2-3 pages!
This active learning tool is well suited across the curriculum but a must have for fundamental or practical students.
These case studies or "steps" have the same scenario, but emphasize a different aspect of how a nurse thinks in the clinical setting.
Each case study stands alone on its own merits, but student learning will be strengthened when all three case studies used together.
Each topic has the following three seperate case studies with each topic:
Case Study/Step #1: Recognize RELEVANCE and PRIORITIES

Emphasizes the essence of clinical reasoning and the importance of identifying and interpreting RELEVANT clinical data of the initial scenario, VS, assessment, and labs to establish the correct nursing priority.

Case Study/STEP #2: Recognize Clinical RELATIONSHIPS.

Builds on the essence of clinical reasoning by emphasizing the nurse thinking skill of recognizing clinical relationships. These relationships include in part, the RELATIONSHIP of the past medical history and current medications, the RELATIONSHIP between RELEVANT present problem data and the primary medical problem and four more that students must know!

Case Study/STEP #3: Care Like a Nurse by Providing Holistic Care.

Emphasizes the importance of holistic care and the relevance of the "art" of nursing by addressing psychosocial priorities and how caring, empathy, engagement, therapeutic communication can be utilized to provide holistic care.

---
What educators are saying…
"These case studies strengthened my students ability to determine what was clinically significant and helped them identify TRENDS of clinical data to establish nursing priorities. The questions in the cases made them think like a nurse and how to incorporate not only physical but psychosocial care priorities."
–Sharon Davis, RN, MSN, PMHNP-BC, CDE, University of West Alabama
---
"Utilizing these cases during post-conference and tying it to a similar client situation enhanced clinical learning. Often students are overwhelmed and unsure how to prioritize. Using your cases in clinical provided a template that forced them to THINK through a logical sequence and gave my students confidence to make critical connections and make logical judgments."
-Lisa Schilling, MSN, RN North Central Missouri College
---
How to Bring Change and Save $$$ through 1/22!
Save $10! Each Clinical Reasoning 1-2-3 is $35, but now through Sunday, January 22nd is only $25 (no limit) and comes complete with:
Blank student version (PDF doc.)
Fully developed answer key supported by the literature (PDF doc.)
Complementary bonus supplements listed below…
Faculty users guide to help you successfully implement this active learning tool in your program!
SBAR template. Use this to add and practice SBAR with this scenario!
QSEN/concept based questions in Word doc. Integrate concepts and QSEN competencies into this case study! Several questions related to the primary concept and each QSEN category that can be edited to create a supplement for this case study.
In Closing
Teaching nursing is hard and can be difficult when dealing with not only student struggles, but a lack of time to do things differently to bring active learning.
But bringing effective, relevant active learning that students will value requires perseverence and persistence, confident that you are doing what students NEED to be prepared to think more like a nurse.
By using case studies that emphasize clinical reasoning, students can obtain the needed PRACTICE to be well prepared for professional practice.
If you need help or don't have the time to create tools that can transform your classroom, see for yourself how Clinical Reasoning 1-2-3 can engage students with active learning they will value and help them develop the ability to think more like a nurse!
What do you think?
How has your classroom or clinical setting been transformed by bringing meaningful active learning to your content?
Comment below and let the conversation begin!
Keith Presenting Step #1 Recognizing RELEVANCE and PRIORITIES!
Oops! We could not locate your form.