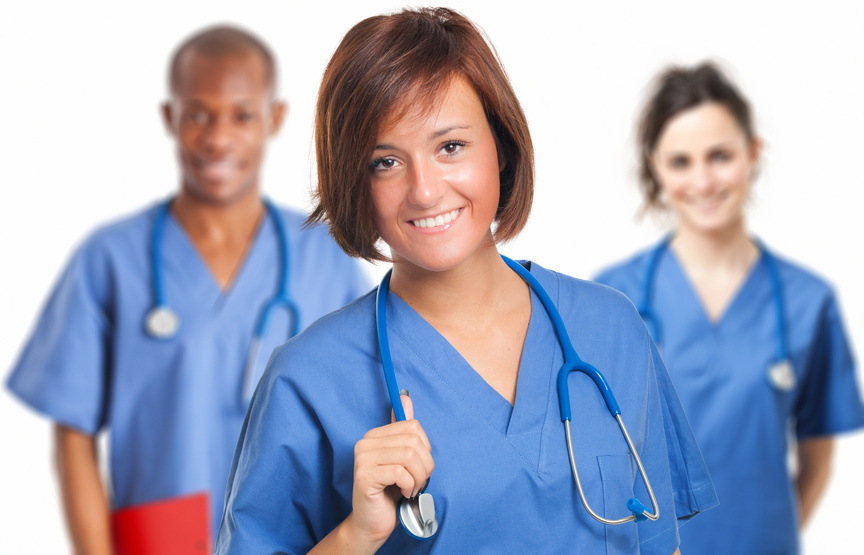 Every nurse needs a brain.
In addition to a brain that can clinically reason, a nurse in practice also needs a "brain"…a patient prep worksheet that helps them quickly and concisely prepare to care for each patient.
Most nurses rely on what other nurses use in clinical practice or what is available on the unit that they work on.
To better prepare students for real world practice, students should create their own "brain" worksheet with faculty guidance.
Today, the nursing faculty at Grossmont Community College in El Cajon, who shared with me their innovative work that helped their students successfully create their own "brain" worksheet.
I quickly realized the relevance and value of what they developed and they graciously shared their recipe to help educators, students, and nurses in practice do the same.
How to Lessen Reality Shock
Once in practice students will no longer have 1-2 patients in clinical, but depending on practice settings, 2-5x this many!
What is needed to practically prepare students for this reality?
A patient prep "brain" sheet that allows them to quickly and concisely get prepared to assume care.
In last week's blog I shared my "brain" that I have used over the past 20 years of practice and many downloaded this tool.
Though this "brain" is a good start and will work for most, what is even better is developing and creating your own!
How to Create a Brain
This is how the faculty st Grossmont Community College present this assignment to help students develop their own "brain":
Students are required to develop a one page clinical organizer (we call it "the brain"). The expectation is that they will work on this assignment over the break and have it on the first day of clinical. We do not include patient information (name, age, gender)  to comply with HIPAA.
We require them to have the trend for lab values, so they can see "the whole picture".
The "one page brain" is unique to each student and they are allowed to design. The information for each patient must be contained on a piece of paper and contain the following elements:
student's full name
date of care
pt's admitting diagnosis
surgical procedures this admission and date(s)
pt's other medical problems & med history
pt's doctor(s) or surgeon
code status
allergies
precautions and isolation (type)
activity and diet/NPO
pt's shift goals [nursing problems] & outcomes met
problems to discuss with MD/team & at shift change
vital signs: BP, HR, RR, O2 sat, pain level, EKG rhythm
lab values trends: abnormal or therapeutic levels
IVs, infusions, and central lines
medications (scheduled) & times
pain & PRN meds & times given
RT treatments
scheduled procedures today
things to remember today
Download the "Secret Sauce"
Grossmont has provided consent to any educator or student/new nurse who would like to utilize or even adapt this innovative tool in your program as long as the copyright footer remains in the document.
Though there are numerous elements listed above, Dr. Valerie Shadroff and the nursing faculty at Grossmont Community College have provided the following three downloads as Word docs to share with educators:
The "Brain". One page student prep sheet that student creates based on elements listed above. Sample "brain" and all required elements included.
Actual student example of a one page "brain"
Clinical Plan of Care (CPC). In addition to the "brain" Grossmont has adapted the clinical reasoning questions I developed and emphasis on strengthening pharmacology and lab value knowledge in a five page clinical prep that would work across the curriculum in most programs. Be sure to check it out!

CLICK HERE for immediate download of all three files in one zip folder!
Action Steps
Just as a journey of a thousand miles begins with the first step, there are THREE steps to be taken in response to today's blog:
Step 1: Download the zip folder of these three powerful clinical tool.

Step 2: Collaborate with colleagues to integrate into your clinical prep

Step 3: Pay it forward! If you or your team has developed clinical or classroom tools that are helping your students to think more like a nurse, contact me and share what you have developed so I can consider featuring your tools in a future blog!

CLICK HERE for immediate download of all three files in one zip folder!
In Closing
Preparing students for practice begins with patient prep. Don't let TMI rule in your clinical paperwork any longer.
Make it short, concise, relevant, and guide students to incorporate essential elemants so they create their own brain and as a result, become an active partner in their clinical practice.
Work together to implement practical strategies that prepare students for practice. Let the example of the faculty at Grossmont Comunity College inspire you and your team to do what is needed so that students are prepared not only for the NCLEX®, but real-world clinical practice!
What do you think?
What have you developed to help your students get better prepared for practice?
Comment below and let the conversation begin!
Thank You!
I want to thank the nursing faculty at Grossmont Community College for sharing your transformational tools and approach to strengthen student learning that were presented in todays blog!
You are living proof that transformation can be realized one educator and one department at a time!
RELEVANT Past Blogs to Check Out!
Keith Rischer – Ph.D., RN, CCRN, CEN
As a nurse with over 35 years of experience who remained in practice as an educator, I've witnessed the gap between how nursing is taught and how it is practiced, and I decided to do something about it! Read more…
The Ultimate Solution to Develop Clinical Judgment Skills
KeithRN's Think Like a Nurse Membership
Access exclusive active learning resources for faculty and students, including KeithRN Case Studies, making it your go-to resource.
Sign up to receive a free KeithRN NextGen Case Study!
Develop clinical judgment skills with this innovative new case study on asthma to prepare your students for NextGen NCLEX and practice!