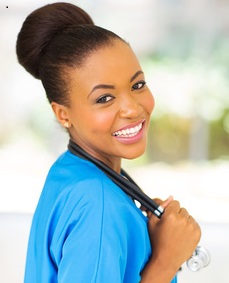 I recently received an email from a a new nurse who is working nights in med/surg at a large metropolitan hospital.
She reached out to me because she was desperate, overwhelmed, and struggling as a new nurse in practice.
As she shared her difficulties transitioning to practice and her reflections related to nursing education, I realized that this email needed to be read by nurse educators.
Aas you read her open letter, reflect to see if there are parallels between her observations regarding nursing education and your program.
The essence of Julie's letter is this, her program did a great job preparing her to pass the NCLEX®, but did not do what was needed to prepare her for real-world clinical practice.
Reality Shock

I have been feeling completely overwhelmed the past two months off orientation as I make the transition from student to staff RN. Every shift feels task oriented, as I struggle to find my groove with time management.

I have a difficult time being able to critically think about the processes going on with my patients, and often feel rushed and flustered when I'm required to go beyond my brain sheet list of to-dos.

After finishing my shift (and having time to reflect on what I could have done better), I could kick myself when I realize I had the knowledge all along, I just wasn't able to apply it in the moment.

I want to truly understand what is going on with my patients so that I am able to recognize if/when a patient is deteriorating and ensure I am providing the best and safest care possible.

I have been fortunate to have amazing (and patient) coworkers who offer endless support and answers to my questions, however, I want to be able to eventually become more autonomous as I develop my skills as a nurse.

I have spent endless hours reading tips for new grads on allnurses.com and reddit, however, I have not been able to find resources that offer insight on how to develop critical thinking and prioritization skills with multiple patients.

New Grad Blues

I did not have a clue what new grad blues were until I found myself experiencing it. There have been countless times that experienced nurses have warned me that the first year as a nurse is hard, and that I just have to "get through it" and that "it will get better."

I  realized that the patient population in acute care is getting more and more medically complex. Our aging adult population has brought patients with countless comorbidities and lengthy health histories. It has been exhausting trying to ensure their needs are being met in addition to applying all the information I have learned during orientation. 

Since I graduated, I realized many areas my schooling did not prepare me for. This lack involved the PRACTICAL aspect of nursing. Looking back, the curriculum was heavily focused on just getting me to pass the NCLEX®. 

My instructors did a phenomenal job at teaching the didactic portion of classes, and I feel like I graduated with a wealth of "NCLEX®" knowledge. My nursing interventions as a new grad have focused on the specific tasks I need to complete. Being able to focus on both tasks and critical thinking has seemed unattainable at times. 

How to Delegate

Delegation is one of the areas I felt my education did not even touch on. While I learned the rights of delegation and what specific tasks I can delegate to other members of the health care team, the lack of actual experience doing it has made it challenging now that I am in practice.

It has been challenging and often intimidating trying to determine what I should do myself, and what I can pass on to a nursing assistent to allow me to continue to stay on task. I tend to put pressure on myself to do everything myself so that I miss opportunities where I could have spent more time sitting with a patient and educating them on their new medications or what their plan is. 

Advocating for patients is also an area I wish was emphasized more in school. While I'm sure this comes with experience, I wish I had the insight to recognize opportunities where I need to advocate for my patient so the doctors do what is best for the patient.

Another area that I felt was left out during my education is understanding and when to utilize the resources that are available to me in the hospital. Although I'm sure resources vary hospital to hospital, I wish my instructors would have given us more information on situations such as when to call a respiratory therapist or a rapid response nurse. 

How to Handle Multiple Patients

Our program did not me prepare for juggling multiple patients. Throughout all of my clinicals, we only had ONE patient. It was not until my senior capstone that I had to provide care to multiple patients. Having an hour to study one patient's chart and medications prior to clinical seems like a dream come true. I was not prepared to have maybe 20-30 minutes to look up 5-6 patients before the evening nurses start getting pushy and insist on giving me bedside report.

The time I'm allowed to pick out all the information I need to provide care is extremely crucial in shaping how my shift is going to play out. There have been many times that I have taken the evening nurses' word during bedside report, only to realize at 3-4 am when I finally get a chance to sit down and catch up on some charting and look deeper into the notes/flow sheets that the evening nurse gave me the wrong information or something like a pertinent lab was not ordered. 

I was also not prepared to give the dreaded bedside report…one of my least favorite parts of the shift. I often find myself apologizing to the oncoming shift as I scramble to try to pull it all together and remember what I need to pass on about my shift and the patient. During my clinical experience in school, my instructors did have us do "mock" end of shift report. Again, much easier when you've spent eight hours with only one patient who is medically stable.
Reflection Points for Educators
There are limits inherent in nursing education to prepare students for every situation that may be inherent in real-world clinical practice such as multiple patient assignments.
The following areas were weaknesses in her program. Reflect and determine if they are also a weakness in yours:
Time management with multiple patients
Priority setting with multiple patients
How/what to delegate to nursing assistants
How to practically advocate for patients
When/how to utilize resources such as respiratory therapy or rapid response team
Applying/understanding critical content
Developing critical thinking/clinical reasoning
Takeaways
Working with new nurses in a large metropolitan hospital in Minneapolis, I can testify that Julie's struggle's are not unique to her.
Nursing education can learn from the military model of preparing new recruits for the battlefield. High fidelity simulation is used extensively in boot camp to simulate battle realities in the absence of war.
Without this practical preparation, recruits will be literal roadkill once in actual battle (see prior blog What Omaha Beach has in Common with Clinical Practice).
I believe that simulation that consistently integrates practical skills such as priorty setting, time management, and clinical reasoning with multiple patients needs to be used more extensively in academia so students are better prepared for clinical practice.
Prevent Reality Shock
Without possessing these practical skills, reality shock will continue to be the lived reality of new nurses. This is unacceptable not only to the nurse, but also to patients who are at higher risk due to failure to rescue when a complication needlessly progresses when it goes unrecognized by the nurse.
As a newer nurse educator who remained current in clinical practice, I quickly realized that nursing education was struggling to prepare students for practice.
I wrote my student textbook THINK Like a Nurse: Practical Preparation for Professional Practice to strengthen student learning and understanding of clinical reasoning and essential skills to transition successfully to practice after the NCLEX®.
My unique case studies also emphasize clinical reasoning so students can PRACTICE and develop this essential nurse thinking skill and ability to think more like a nurse. The NCLEX® is essentially a clinical reasoning exam. If clinical reasoning is understood, students will do just fine on the NCLEX®.
In Closing
Nursing education is in need of radical transformation because the traditional ways of doing things no longer work to prepare students for the demands of today's nursing practice (Benner, Sutphen, Leonard, & Day, 2010).
Though progress has been made, the transformation that is needed in nursing education has yet to be fully realized.
To transform, nursing education must be restored to embrace as its primary objective preparing students for real-world clinical practice, not "NCLEX® success."
As educators, reflect to identify current weaknesses in your program, then do everything that is needed to strengthen so your students are well prepared for real-world professional practice!
What do you think?
How are you preparing your students well for practice? What do you need to strengthen and do differently?
Comment below and let the conversation begin!
References
Benner, P., Sutphen, M., Leonard, V., & Day, L. (2010). Educating nurses: A call for radical transformation. San Francisco, CA: Jossey-Bass.
Keith Rischer – Ph.D., RN, CCRN, CEN
As a nurse with over 35 years of experience who remained in practice as an educator, I've witnessed the gap between how nursing is taught and how it is practiced, and I decided to do something about it! Read more…
The Ultimate Solution to Develop Clinical Judgment Skills
KeithRN's Think Like a Nurse Membership
Access exclusive active learning resources for faculty and students, including KeithRN Case Studies, making it your go-to resource.
Sign up to receive a free KeithRN NextGen Case Study!
Develop clinical judgment skills with this innovative new case study on asthma to prepare your students for NextGen NCLEX and practice!