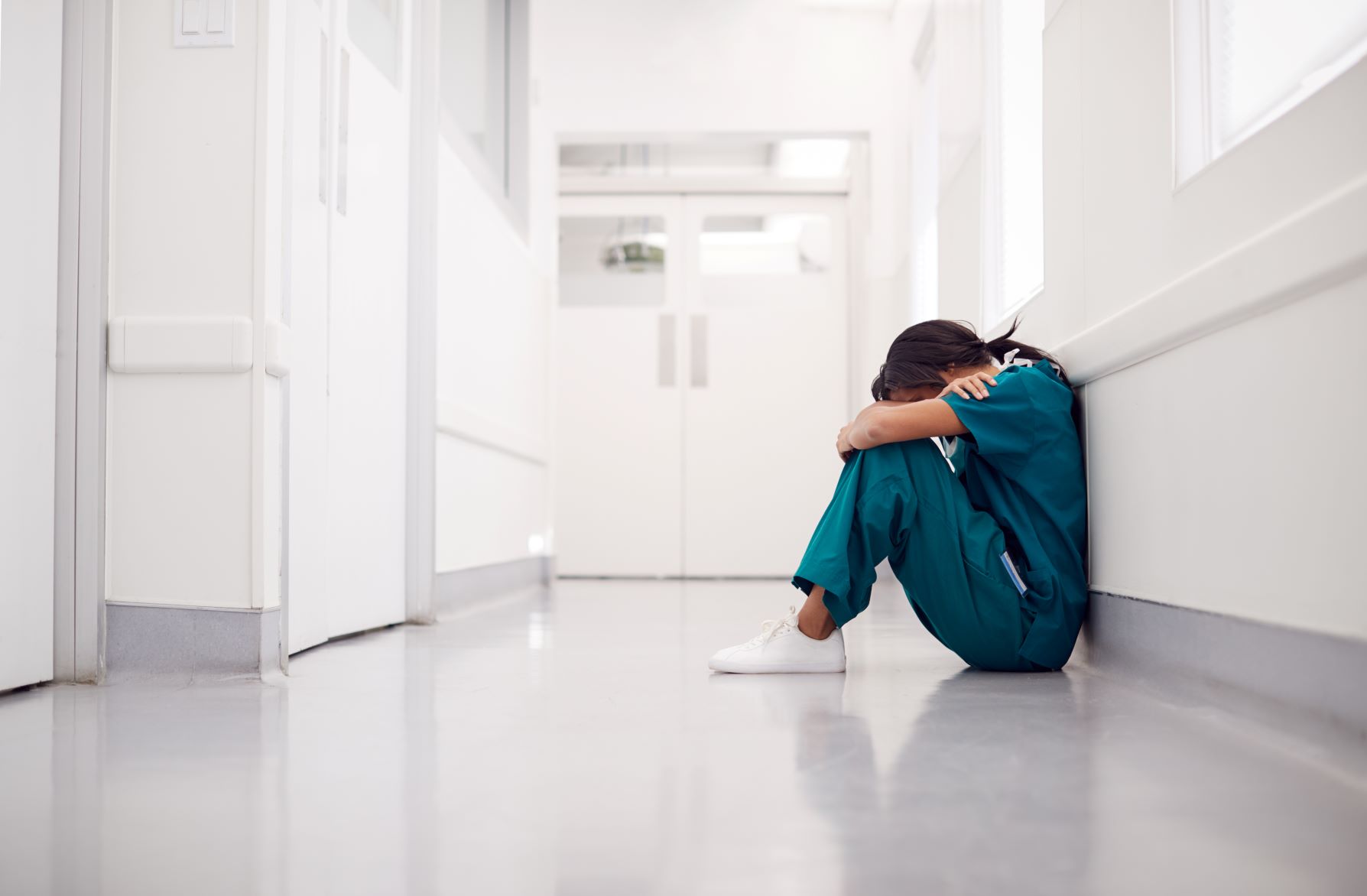 Individual nurses and the entire nursing profession are in crisis after nearly two years of providing care to patients while at the frontlines of the battle against COVID 19.
Many nurses have left the profession either through early retirement or moving to another profession. Other nurses have stayed in nursing but moved to travel nursing. Healthcare organizations have been forced to close units due to staffing shortages.
All nurses are weary, worn, and exhausted. We must find ways to prepare graduate nurses to step into this arena and thrive, drive, and effect change.
Professional Identity Needed
Forming and fostering a Professional Identity in Nursing is a critical ingredient to preparing students to become resilient nurses with the capacity to sustain a long and successful personal career and help bring the profession out of this crisis.
Nursing experts from across the nation representing academia, regulation, and practice gathered in 2018 to launch an initiative to promote Professional Identity in Nursing which is defined as "a sense of oneself, and in relationship with others, that is influenced by characteristics, norms, and values of the nursing discipline, resulting in an individual thinking, acting, and feeling like a nurse" (Godfrey & Young, 2020).
Four Pillars of Professional Identity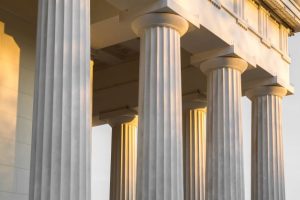 The International Society for Professional Identity in Nursing (ISPIN) was formed out of that initial meeting.  As a result, four domains, or pillars of Professional Identity in Nursing, have been identified:
Values and Ethics
Knowledge
Nurse as Leader
Professional Comportment
Pillar 1: Values and Ethics
The first domain is values and ethics, which are not new concepts in nursing, but they emphasize the importance of personal character and virtue for nurses. We teach and model professional values and ethics in a variety of venues.
Pillar 2: Knowledge
Knowledge is the second domain emphasizing analysis and application of information from nursing and other disciplines, professional experiences, critical reflection, and scientific discovery (University of Kansas School of Nursing, 2018). We're all working on training our students to think following a clinical judgment model to better prepare for the Next Gen NCLEX exam.
Pillar 3: Nurse as Leader
The third domain was recently changed from "Leadership" to "Nurse as Leader," which requires each person to inspire themselves and others to transform a shared vision into reality (University of Kansas School of Nursing, 2018). Being able to lead is a skill, not a role. We recognize the necessity of the nurse as a leader.
Pillar 4: Professional Comportment
Some might not be as familiar with the fourth domain, professional comportment, defined as a nurse's professional behavior demonstrated through words, actions, and presence (University of Kansas School of Nursing, 2018). It is essential to relate, communicate, and collaborate effectively.
ISPIN has developed each of these domains into a framework that can guide in forming and fostering a professional Identity in nursing. The PIN outline includes domain definitions, competency statements, and critical elements that can assist the nurse educator as they work with student nurses.
Next Steps for Educators
Understand and model Professional Identity in Nursing on a personal and professional level.
Include Professional Identity in Nursing into nursing education at all levels and across the curriculum.
Foster Professional Identity in Nursing between colleagues and students in academia and practice settings.
In Closing
Nursing has consistently been voted the most trusted profession. Our caring, compassion and respect are the characteristics that have brought us to that place of honor. Our professional identity and resilience have been spotlighted, tested, and scrutinized throughout the pandemic.
We have seen Professional Identity in Nursing demonstrated across the spectrum from zero to hero. We owe it to ourselves, our patients, our communities, and each other to continue our legacy of trust by modeling, teaching, and fostering Professional Identity in Nursing.
Individually, we must lead the way through the pandemic into a brighter future for our profession and our world by applying our nursing knowledge, incorporating nursing values and ethics, and demonstrating professional comportment.
As a profession, we need your influence to support current nurses and guide future generations to embrace Professional Identity to help our profession flourish.
This blog was written by:
Kristi Frisbee, DNP, RN, Associate Professor, Irene Ransom Bradley School of Nursing, Pittsburg State University, Pittsburg, Kansas
Debra L. Liebig, MLA, BSN, RN, NPD-BC, Program Manager, Accreditation and Regulatory Readiness Department Children's Mercy Hospital, Kansas City, Missouri
I want to thank Kristi and Deb for their dedication and commitment to share their knowledge and passion on professional identity as authors of the chapter Developing a Professional Identity in the upcoming student resource Laying the Foundation for Professional Practice. 
---
Learn More
Website: Professional Identity in Nursing 
Webinars: Sigma webinars by Nelda Godfrey
Get Involved!
For a more detailed description of the Professional Identity in Nursing framework or to become involved in the work of the International Society for Professional Identity in Nursing (ISPIN), please get in touch with Lauren Roberts at LRoberts6@kumc.edu
References
Godfrey, N., & Young, E. (2020). Professional Identity. In J. Giddens (Ed.), Concepts of nursing practice (3rd ed.). Elsevier.
University of Kansas School of Nursing. (2018). Proceedings of the professional identity in nursing:  Science, strategy and call to action think tank. University of Kansas School of Nursing
---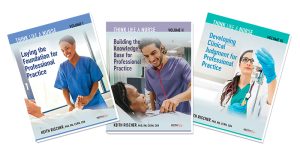 New Resource Coming this Spring for Students!
Students and new nurses need a holistic approach to develop clinical judgment and prepare them for safe practice. This comprehensive approach begins by emphasizing the 3 C's: CARING, CRITICAL THINKING, and CLINICAL REASONING in 3 concise, complementary volumes:
Volume I: Laying the Foundation for Professional Practice
Volume II: Building the Knowledge Base for Professional Practice
Volume III: Developing Clinical Judgment for Professional Practice
Learn more and download a free excerpt from the first volume! 
Keith Rischer – Ph.D., RN, CCRN, CEN
As a nurse with over 35 years of experience who remained in practice as an educator, I've witnessed the gap between how nursing is taught and how it is practiced, and I decided to do something about it! Read more…
The Ultimate Solution to Develop Clinical Judgment Skills
KeithRN's Think Like a Nurse Membership
Access exclusive active learning resources for faculty and students, including KeithRN Case Studies, making it your go-to resource.
Sign up to receive a free KeithRN NextGen Case Study!
Develop clinical judgment skills with this innovative new case study on asthma to prepare your students for NextGen NCLEX and practice!