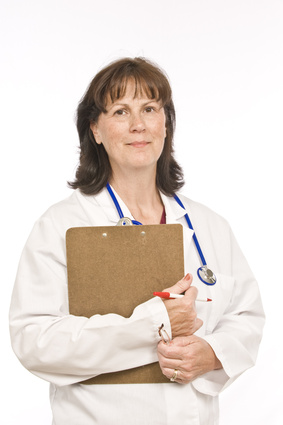 Today's blog was written by Ann Garton, MSN, RN, CNE, a Clinical Associate Faculty at St. Ambrose University in Davenport, Iowa and is the Interim Director for the University's Institute for Person-Centered Care.
The fears and anxieties you are experiencing as a new (or experienced!) faculty are not unique as you look ahead to a new semester or school year.
The beginning of another fall semester will soon be upon us. We will have new nursing students excited to start classes but also nervous, not knowing what to expect.
The halls will also welcome new faculty who may have the same feelings and fears as those beginning students that may include:
Fear of the unknown
Worried if they have what it takes
Wondering if they will be liked and accepted
I asked my colleagues what their biggest fears that keep them awake at night regarding their new roles as full-time faculty; and I heard similar themes to let you know that you are not alone with any fears you may be feeling and experiencing.
Here are some pearls of wisdom that I have observed and acquired to address those fears that I hope you find helpful and lead to your success as an educator this year and for many more!
Every Educator Needs a Mentor
Yes, you are transitioning back to a novice; but you are a new kind of novice. You know how to think critically and to ask questions of your peers. You know how to use policies and procedures.
Remember HIPAA? Now you practice FERPA! These tools are all transferrable to your new role.
To be successful, find a mentor who role models what you want to become like, whom you can confide in and learn best practices in education.
Engage Your Students
You are probably wary of your abilities as an educator. Are you afraid a student is going to fail a course, fail the program, or fail their NCLEX because of your lack of experience?
These are common fears.
Make sure your syllabus is well developed, and your grading is fair and follows policy. Use your objectives to guide your teaching and be sure to use resources (such as KeithRN case studies!) to help engage your students to make learning active.
Remember falling asleep in lectures? So will your students. Find ways to engage them and make them participants, not just passive note-takers!
If you follow these principles, you do not fail your students; they fail themselves.
Teach NEED to Know
Sometimes we teach a concept that is not our expertise. Remember, you are not teaching content or a specialty. What is it that a new graduate nurse needs to know to be successful as a first-year generalist nurse?
This question helps you stay grounded in what content is most important, and helps us remember that we do know more than they do!
It is also ok to have a student ask you a question that you do not know the answer! Teach them best practices on how to find the knowledge, review the literature, and find their resources to answer their own questions.
Remember that education is a partnership; a true 50/50…it is your responsibility to teach, and an equal responsibility of your students to be active learners.
Maintain High Standards
No student will rise to low expectations.
To help your students be successful, maintain high standards.
Communicate clear and reasonable expectations.
Act Like a Professional
One of the key concerns I hear from future employers regards the level of unprofessional behavior they experience from new graduate nurses.
Remind students to always treat faculty and students with grace, kindness, and respect. This includes assuming the best of others and not gossiping about students, faculty, and the nursing program.
Communicate in no uncertain terms that this is unprofessional conduct unbecoming of a true healthcare professional.
As educators, we must challenge our students to maintain professional behaviors from the onset of nursing school. Follow your syllabus and student handbook for consistency. Be sure that specific examples of unprofessional/uncivil behavior are clearly defined, so there is no "wiggle room" for interpretation.
Expect professional and timely communication. Mentor them with your own professional communication and example.
Be consistent with what is expected. This will go a long way!
Faculty Pearls
Steal Shamelessly
I have a simple rule that I live by as an educator…"steal shamelessly." I am not encouraging plagiarism or other violations of copyright.
Openly ask peers from other organizations, and your own, for teaching strategies, tools, and ways to best use the overwhelming amount of technology available to today's educators.
Realize that you do not have to use it all in the first semester or first year of teaching! Ask what worked for the past instructor? Are they willing to share their lesson plans?
Gradually implement your version, and you will not overwhelm yourself. If you try to recreate everything, you will burn out quickly.
Did you know that Keith has a Facebook group for nurse educators, Teachers Transforming Nursing Education whose participants generously share docs that they have created that you can utilize and "shamelessly steal" from?
Never Stop Improving
Never stop improving is actually the motto of Lowe's, the home improvement store. But this simple statement captures the essence of every transformational nurse educator as well! You may already be good, but you can always be better, so never stop improving!
Go to a conference for nurse educators. The networking and learning are rich at these events. There are also online faculty development programs that are informative and helpful for any nurse educator.
Nurse Tim has a webinar subscription service that provides essential information that can help strengthen all that you do as a nurse educator with information on a wide variety of topics.
Teaching Clinical
If you are teaching clinical, remember your primary responsibility is your student's learning. Many times your peers will see you as the expert and want you to start that difficult IV or put in that hard to place indwelling catheter.
I always make sure it is something a student can do with some relative success. Too many times, a student is asked to start the IV that three people have already attempted without success.
A task is not always what is most important for student learning. Learning to use the nursing process, advocate, critically think, find policy/procedure, communicate, and understand the chain of command will make your student much more successful later than an inappropriately assigned task.
Stay Balanced
Be sure to keep your work and your life in balance.
Avoid the "tyranny of the urgent" by allowing the urgent never-ending to-do lists in academia keep you from what is really most important in your life.
Most importantly, breathe (remember ABCs!) and ENJOY your students! We learn so much from them as they do from us
In Closing
Whether you are a new or experienced nurse educator never settle and never stop improving! Though it is tempting to acquire much information, it will only become useful and beneficial to you and your students when you implement and act upon these practical pearls!
You have made a great decision to impact the next generation of professional nurses in the role of an educator, but like any journey, it will take you places you never thought possible including speed bumps and unexpected detours.
Carefully review this blog and identify what resonated with you and what will be your priority action step.
Never forget the wisdom of the Chinese proverb that a journey of a thousand miles begins with the first step. Take that next step, never look back, and enjoy the ride and journey that being an educator represents!
Related Blogs
Bio of Today's Blogger: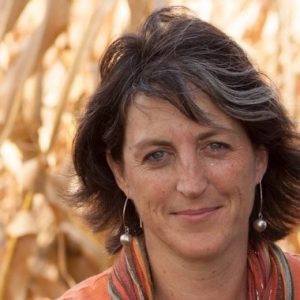 Ann Garton, MSN, RN, CNE is a Clinical Associate Faculty at St. Ambrose University (SAU) and is the Interim Director for the University's Institute for Person-Centered Care. She holds degrees from Gannon University (BSN), Mercyhurst College (BA, BS), St. Ambrose University (MSN) and is currently working towards her DNP with a focus in global population health from Indiana Wesleyan University.
She began her role as a nurse educator at a local community hospital on a busy orthopaedic unit and quickly became a mentor for nurses throughout the hospital as the Magnet Coordinator.  As Clinical Adjunct Coordinator for SAU, she has successfully led her department towards an 88% adjunct retention rate. Her motto – person-centered care is not just for our patients! If we use the same framework with our students and peers, we all reap the benefits.
Relevant YouTube for Visual Learners!
Subscribe to my channel: Think Like a Nurse!
Keith Rischer – Ph.D., RN, CCRN, CEN
As a nurse with over 35 years of experience who remained in practice as an educator, I've witnessed the gap between how nursing is taught and how it is practiced, and I decided to do something about it! Read more…
The Ultimate Solution to Develop Clinical Judgment Skills
KeithRN's Think Like a Nurse Membership
Access exclusive active learning resources for faculty and students, including KeithRN Case Studies, making it your go-to resource.
Sign up to receive a free KeithRN NextGen Case Study!
Develop clinical judgment skills with this innovative new case study on asthma to prepare your students for NextGen NCLEX and practice!