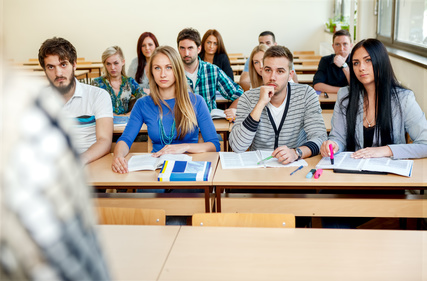 I created the Facebook group Teachers Transforming Nursing Education (CLICK link to join if you are an educator!) as a means to stay in touch with educators as I lighten my load with blogging as I pursue my doctoral studies.
One recent post caught my eye and raised red flags. I then received an email from another nurse educator communicating the same problem.
What Guides Your Teaching Practice?
An educator recently posted the following dilemma in their program. Nursing faculty met with student representatives at a student concerns meeting. In this meeting, the representatives communicated that students do not like being lectured to, group work or use of case studies. Instead, they want to be told stories and wanted faculty to accommodate this request.
This post provoked emotion and a variety of responses from educators. What concerned me, even more, were the numerous responses from other faculty who confirmed that they too are struggling with students who resist active learning and pedagogies that require the application and the use of knowledge and insist that they should be taught the way they want it.
I have a question that gets to the root of this challenge educators are experiencing.
What guides or informs the way you teach? Educational best practice or feedback from students?
Though it is tempting to accommodate and listen to student feedback and give them a voice, there is a boundary that needs to be established that students must not cross.
Just as nurses in practice utilize evidence-based practice to provide the best possible patient care with improved outcomes, educators need to utilize educational best practice and not compromise learning based on feedback from novice nursing students who have no idea what they need to know to be well prepared to provide safe patient care.
Scholarship in Teaching Nursing Education Needed!
As I was reviewing the literature for a paper earlier this week I came across an insightful article that provides faculty needed clarity to this current dilemma in nursing education.
Nursing is a science and nursing education is also a science that requires nurse educators to apply current research findings to the practice of teaching. But educators also need to engage in research and scholarship to advance the science of nursing education (Patterson & Klein, 2012).
That is one of the reasons I chose to pursue my PhD at this time. Though I have no shortage of things to do I realized that my practice-based model of clinical reasoning required rigorous research to determine if it is effective to strengthen clinical decision-making using a quantitative experimental study design measuring clinical judgment using Lasater's clinical judgment rubric.
Despite no shortage of educational research studies in nursing, this article pointed out that it is not clear that nurse educators are changing teaching practice accordingly. It is imperative that nurse educators use the same rigor of incorporating clinical best practice providing patient care as they do in teaching students.
Evidence-based teaching can be defined as the intentional, explicit, and judicious use of current best evidence to make decisions about the education of professional nurses. In addition to utilizing educational best practice, faculty also need to engage in scholarship to advance the science of nursing education (Patterson & Klein, 2012).
In a mixed methods study of 295 nurse educators representing 89 nursing programs, Patterson & Klein (2012) identified that while most participants utilize evidence from nursing journals to influence teaching, they are equally influenced by written course evaluations, information from conferences, and student feedback.
Rock-Paper-Scissors
This research study conducted six years ago captures the essence of the current tug-of-war between evidence-based practice and student feedback. To put this struggle in perspective let's use the childhood game of rock, paper, or scissors.
Paper trumps rock. In the same way educational best practice trumps student feedback regardless of how well intended or emotional it may be.
Defining Educational Best-Practice
Though there are numerous strategies and best practice recommendations to teach in the class and clinical settings, the essence of educational best practice in nursing education is strengthening and developing clinical reasoning so students make a correct clinical judgment on the NCLEX® and in practice.
To lay a strong foundation of educational best practice in your program, utilize the findings of the Carnegie foundation's educational research led by Dr. Patricia Benner and published in 2010 in Educating Nurses: A Call for Radical Transformation.
To implement radical transformation that will prepare students for the rigors of current clinical practice, content needs to be contextualized to the bedside of patient care, classroom learning needs to be integrated with clinical reality and clinical reasoning and other ways of thinking need to be emphasized (Benner, Sutphen, Leonard, & Day, 2010).
Using case studies for example that emphasize clinical reasoning that brings needed clinical context to essential content is not just a trendy pedagogy it is the essence of educational best practice.
Therefore it is not optional and nurse educators must stand their ground in defending the utilization of active learning that raises the bar of student participation and learning so they are better prepared for practice.
Changing Culture
If students are verbally vocalizing their frustration and insisting that they are teaching themselves when educators implement active learning strategies, consider the following practical principles to move this discussion forward:
1. Communicate the why
Nursing is a practice-based profession and learning must be transferred to the bedside. Thinking like a nurse using the skill of clinical reasoning to make correct clinical judgments is the most important skill a student must acquire in nursing school.
Like any other skill, it requires practice. Case studies and other forms of active learning provides practice that is needed and is not open for discussion.
2. Determine student motivation
Ask your students if they want to be average or be the best as a nurse in practice. Being the best requires the pursuit of excellence and not settling for anything less. Spoon feeding through passive lectures or telling them stories that they may want is not what they really need.
3. Educators know best
Though the classic sitcom from the 1950s Father Knows Best may not be politically correct in today's culture, students need to recognize and respect the fact that educators know best and are experts in what it takes to be a professional nurse.
When faculty communicate caring and have established a relationship with students, trust is facilitated and is foundational to navigate speedbumps when students want to settle and have no idea what they really need to be a safe nurse in practice.
In Closing
Students need to be heard and any feedback needs to be carefully and respectfully considered by faculty. I am not advocating a dictatorship by faculty that disregards student feedback.
But faculty must clearly articulate the importance of allowing educational best practice to inform how they teach. Active learning that emphasizes clinical reasoning is not optional!
If you are facing a storm in your program regarding student resistance from a vocal minority about active learning and teaching for application, establish firm and consistent boundaries and communicate the why of active learning.
Just as important, communicate in a caring way that you want students to be successful and that everything you are doing to stretch them with active learning will better prepare them for real-world clinical practice so that they will be the best and not just good enough to pass the test!
Comment Question:
What have you done in your program to successfully address student resistance to active learning?
Comment below and let the conversation begin!
RELEVANT Past Blogs
References
Benner, P., Sutphen, M., Leonard, V., & Day, L. (2010). Educating nurses: A call for radical transformation. San Francisco, CA: Jossey-Bass.
Patterson, B. J., & Klein, J. M. (2012). Evidence for Teaching: What Are Faculty Using? Nursing Education Perspectives, 33(4), 240–245.
---
Hundreds of Tools to Rock Active Learning

Though some students may resist all attempts at active learning, most students appreciate the active learning found utilizing the clinical reasoning case studies I have developed.
CLICK HERE to get all-inclusive access to over 200 additional clinical reasoning case studies and tools to help your students think more like a nurse with a subscription to my annual membership site. The first month is only $1!
See for yourself how this unique resource can strengthen student learning and empower you with essential teaching and practical support!
Better yet, get your entire department on board at a dramatic discount. Contact me for a no obligation estimate!
Guide for Educators!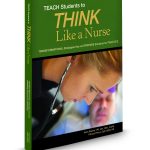 Every new educator needs a mentor. I wrote TEACH Students to THINK Like a Nurse to be a written mentor and guide to successfully implement educational best-practice.
Numerous best-practice strategies and time-saving tools to strengthen both classroom and clinical learning! Better yet, CLICK HERE to see how you can get this book free when you subscribe to my all-inclusive membership for nurse educators!
How to Help Students Make an Entitled Attitude Adjustment!