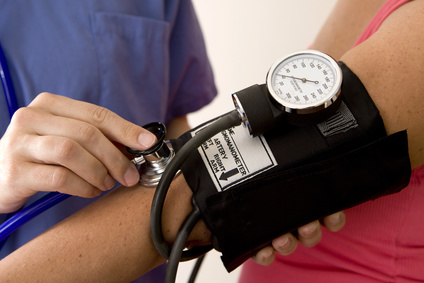 Novice nursing students are task-oriented (Benner, 1982) and tend to focus on their list of tasks to get done that day.
Medications to administer, vital signs to collect, nursing assessment to complete, and then charting everything that was performed.
One of these tasks is collecting routine vital signs as ordered. But are vital signs just an expected everyday task the nurse does or is it a critical part of assessing each patient you care for?
Vital Signs are Vital
How you answer this question can be a matter of life and death.
In one study, nursing staff who failed to notice changes in vital signs led to the deaths of numerous patients. Ignoring or not recognizing the significance of vital signs can be the easiest way a nurse kills a patient (Parish, 2008).
But to think like a nurse and be well prepared for clinical practice, a student must make a transition in thinking and begin to recognize the significance of the tasks that may appear routine yet are extremely important to identify a problem if and when it develops.
Many students are nursing assistants who routinely collect vital signs on patients and only write down the number or give it to the nurse in practice. They are not required to think and assess the clinical data collected.
Whenever I teach students who have a healthcare background such as nursing assistant, paramedic, or practical nurse, I have to help them unlearn their past/current scope of practice and THINK differently and more like a professional nurse!
These three principles will help you put the patient picture together and think more like a nurse.
1. TREND T-P-R-BP-O2 sat
To think like a nurse using the skill of clinical reasoning, the nurse needs to recognize the trajectory or trend of all clinical data collected (Benner, Sutphen, Leonard, & Day, 2010).
This includes comparing the most recent lab values, nursing assessment findings, as well as each component of vital signs that are collected.
Intentionally compare the direction of the temperature, pulse, respirations, blood pressure, and O2 saturation to the most recent in the chart.
Is it stable or is it going up or is it going down? Your recognition of this trend, interpreting this data and making the correct clinical judgment (Tanner, 2006) can be the difference between life and death for your patient.
2. Determine Acceptable Ambiguity and Establish your Patients Baseline
This is one of the most challenging concepts for novice nurses who are concrete/textbook learners to grasp.
Patients do not consistently reflect textbook norms of vital signs. For example, a patient with COPD may have a baseline saturation of 90% but because of COPD this is expected and a typical finding and likely the patient's baseline despite the textbook norm of 95-100%.
Some patient's vital signs are consistently abnormal.
Is this a problem? It depends. The most common ambiguity that I see in clinical practice is an elevated heart rate while a patient is at rest.
This is seen with anxiety, stress, fever, or being post-op. Whenever a higher-than-expected finding or abnormal vital sign is collected, compare to the most recent but also look over the prior shift and last 24 hours to determine the full significance of this finding before making a judgment that it may represent a problem.
3. Ask Why?
Whenever an abnormal vital sign is collected, step back and ask a simple question, why?
Why is the heart rate elevated? Why is the temperature high? Why is the blood pressure lower?
This is why students must have a deep understanding of pathophysiology.
When students deeply understand patho, the significance, and understanding of the inflammatory response seen with vital sign changes with sepsis answer the why question.
This includes  understanding and applying this formula to clinical practice:
CO=SVxHR
The earliest compensatory response for any volume depleted, or shock state is an elevation in heart rate to maintain adequate cardiac output.
When this concept and formula for cardiac output is deeply understood, the significance or why of tachycardia that is new in a post-op patient becomes apparent and a clinical RED FLAG for possible sepsis that demands an immediate response by a thinking nurse.
Unfortunately, I have seen in clinical practice the tragic consequences when a problem such as sepsis/septic shock was not recognized until the patient had a blood pressure of 68/30 and died the next day.
Takeaways
ROUTINE vital signs are never routine!
TREND and COMPARE each vital sign collected to the most recent to determine the direction or trend your patient is heading.
Identify your patient's BASELINE and determine if this ambiguity is expected or unexpected.
Know your patho so you can answer the WHY!
What about you? If you remember nothing else from this blog, what was your BIG takeaway?
________________________________
ACTION Step
What about you? To make today's topic stick, apply your "takeaway" as an action step!
If there is only ONE thing you do, this is it!
_________________________________
 In Closing
Becoming a professional nurse is an incredible responsibility that not only involves skillfully performing tasks but also the need to develop the thinking required to be safe and responsible in practice.
Embrace this responsibility and think differently about nursing and the care you provide.
Never forget that you hold life and death literally in your hands. You too can be a superhero and save a Life when you put into practice these principles that will help you be a lifesaver and make a difference in all that you do!
Next week…

Go deeper to better understand the signifcance of each component of vital signs and the common mistake that new nurses make when they focus only on the numbers they collect and not on the patient!
Relevant Past Blogs 
Comment Question:
How do you help your students understand that vital signs are always vital!
Comment below and let the conversation begin!
References
Benner, P. (1982). From novice to expert. American Journal of Nursing, 82(3), 402-407.
Benner, P., Sutphen, M., Leonard, V., & Day, L. (2010). Educating nurses: A Call for radical transformation. San Francisco, CA: Jossey-Bass.
Parish, C. (2008). Failure to notice vital signs could have led to death of 41 patients, Nursing Standard, 22(45), 10.
Tanner, C. (2006). Thinking like a Nurse: A research-based model of clinical judgment in nursing. Journal of Nursing Education, 45(6), 204-211.
Want More?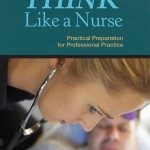 Today's blog is derived in part from my student text THINK Like a Nurse: Practical Preparation for Professional Practice.
This book has been endorsed by Dr. Patricia Benner and has been successfully adopted by dozens of programs across the country!
Contact me if you are a nurse educator and would like a faculty eBook preview copy to see for yourself how this text can help your students get practice ready!
A New Resource to Help Nurse Educators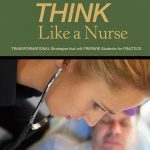 TEACH Students to THINK Like a Nurse. was written to help educators develop clinical reasoning in students so they are better prepared for practice.
Numerous best-practice strategies and time-saving tools to teach students to think like a nurse in the class and clinical settings is the unique emphasis of this new resource!
New video just posted! Do the little things that are BIG things for your patient and never be known as THAT nurse!