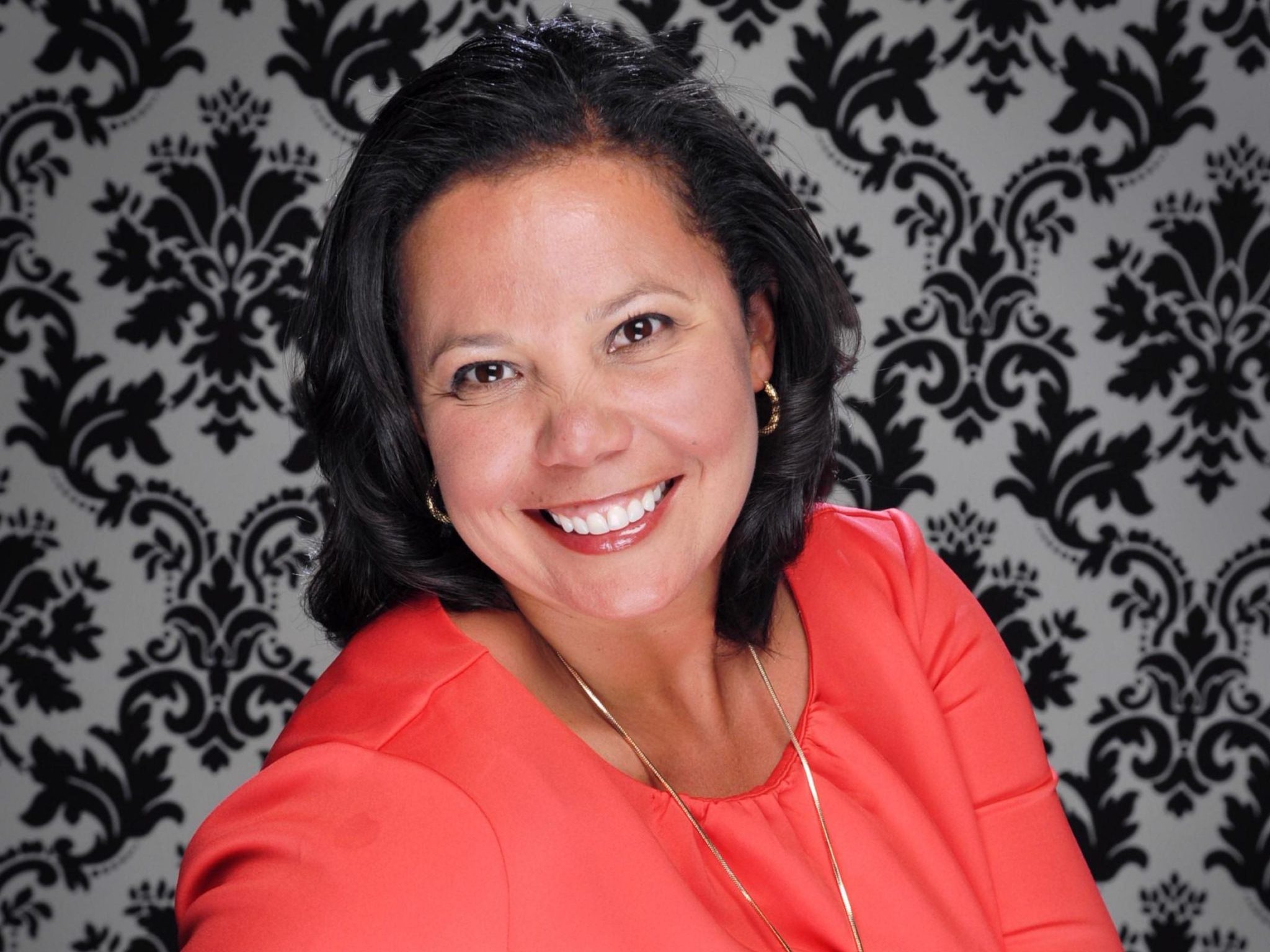 Introduction
KeithRN recently recognized the need to strengthen our outreach and improve service to educators to ensure the successful integration of KeithRN resources. We are excited to welcome Maria Flores-Harris, DNP, RN, CNE, to the KeithRN team. Learn more about her background, her important new role, and how she will support educators.
Why did you choose KeithRN to work with as a Nurse Educator Consultant?
Keith and I have almost identical missions and values regarding nursing and nursing education. When we met for the first time, it felt more like meeting a long-term colleague and friend than a job interview. 
We discovered that we see nursing education as more than just preparation for a licensure exam but also as preparation for difficult yet rewarding work that requires sound clinical judgment. Our focus is clinical judgment – developing, promoting, assessing, and evaluating it.
I started my own business in 2021 to help transform clinicians into educators. My focus was on supporting educators with their teaching so that they could better support their students. The KeithRN resources and tools support the educator and engage the student. 
After looking at the KeithRN and Think Like A Nurse websites, I realized that working for Keith was not the end of my business but a fast-forward. For 12 years, Keith has been creating the same resources I was just starting to create! It was a no-brainer. I would go as far as to say that working for KeithRN is not a choice but a blessing.
What is your educational background?
I have a Bachelor's and Master's in Nursing (Geriatric Nurse Practitioner focus) from Clemson University. Go Tigers! I have a Doctorate in Nursing Practice with a focus on Nursing Education Leadership from American Sentinel University. I am a Certified Nurse Educator through the National League for Nursing (NLN).
What is your professional experience?
Like so many nurses, I have a long and varied career. I started in long-term care and moved to medical-surgical nursing, practicing at the bedside full-time for over a decade. I transitioned to teaching and taught in Practical Nursing and Registered Nursing programs.
 I have been the Clinical Director and Director of a program. From teaching, I transitioned to Nurse Education Consulting and have been consulting for the past 12 years. I worked at Kaplan Test Prep as a consultant and Executive Director of Nursing for over a decade and have spent the past year and a half working on my consultant and faculty development business.
What unique knowledge and skills do you bring to KeithRN?
I'm going to channel Keith to answer this question. The KeithRN resources, especially the clinical judgment case studies, are invaluable tools because they are created through Keith's lens of practice. He spent the majority of his career at the bedside caring for patients. 
My lens is an academic lens. I have been teaching and working with nurse educators for almost 20 years. I know nurse faculty pain points. I've spent the past 12 years devouring books, presentations, and journals on the importance of learning science in our classrooms. I will help ensure that learning science is built into our products.
Our goal is to help you transform your teaching, provide tools that help you engage students, and foster students' clinical judgment. I want to help ensure that we continue to do that in an intuitive and user-friendly way. No user manuals needed! 
Keith has a PhD and therefore more of a research and theoretical background. I have a DNP and want to put the research and theory into practice. We complement each other in this aspect. We provide you with resources grounded in evidence and research and instruction grounded in practicality.
My other areas of interest include academic integrity and making a shift in education from a focus on learning rather than performance. I hope you will see more of these topics on our many platforms in the future.
What services will you provide the KeithRN Think Like a Nurse membership?
I plan to provide:
Academic assistance with integration and utilization of our resources to our departmental members

Faculty workshops and faculty development (virtual and in-person)

Future tools to assist with accreditation

More of the nurse faculty perspective in our offerings

New resources focused on academic integrity

New faculty development topics on how to focus on learning rather than performance

Added time for Keith to do more of what he loves- create clinical judgment tools for you and your students!
What do you want KeithRN's Think Like a Nurse members to know about you? 
If you created a "Maria Meme" that showed me on a plane traveling to a new destination to photograph animals, with a cat (or two or four) in my lap, a California Cabernet in one hand and a camera in the other, wearing a shirt with a Clemson paw on it, and my husband sitting beside me, you have captured Maria's essence. The one thing I did not mention but is the most important, I would be thanking God for making it all possible. I am blessed and owe it all to Him!
How can members get in touch with you?
My email is Maria@keithrn.com. My work cell is 803-302-7749.
Please reach out to me if I can help with the integration and or utilization of the KeithRN products. I look forward to providing workshops and faculty development. Contact me for more information. Also, if you have ideas for future blogs, Facebook Live sessions, or any topics you want to see us address, please send me an email. I would love to hear from all of you!
Maria Flores-Harris, DNP, RN, CNE
Dr. Flores-Harris, Nurse Educator Consultant for KeithRN, is an accomplished registered nurse with experience in clinical, academic, and business settings. She received her Bachelor's of Science and Master's of Science in Nursing with a Geriatric Nurse Practitioner focus from Clemson University. She remains loyal to her Clemson Tigers!
The Ultimate Solution to Develop Clinical Judgment Skills
KeithRN's Think Like a Nurse Membership
Access exclusive active learning resources for faculty and students, including KeithRN Case Studies, making it your go-to resource.
Sign up to receive a free KeithRN NextGen Case Study!
Develop clinical judgment skills with this innovative new case study on asthma to prepare your students for NextGen NCLEX and practice!