KeithRN Store
Resources that Develop Clinical Judgment
KeithRN Clinical Reasoning Case Studies
Prepare students for NextGen NCLEX and professional practice with innovative case studies that engage students in active learning to develop and practice clinical judgment skills.
View All Topics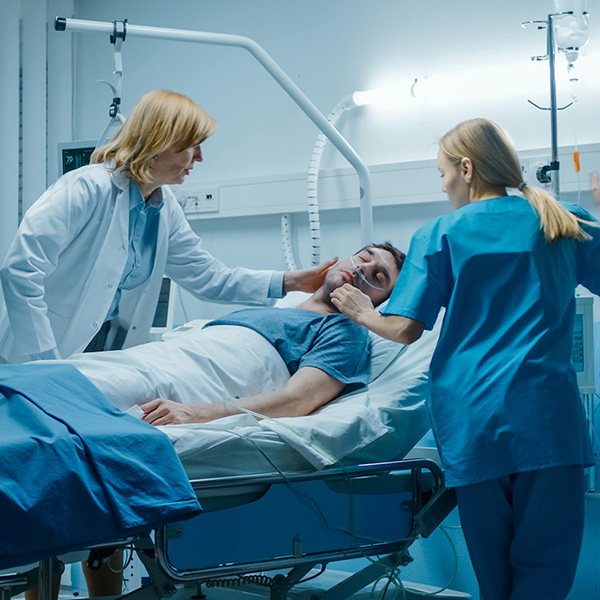 Think Like a Nurse Membership
Get unlimited access to all KeithRN faculty teaching and student learning resources including more than 100 KeithRN Clinical Reasoning Case Study topics.
Learn More
New KeithRN Clinical Reasoning Escape Cases
Be the first to learn about a new active learning experience that engages students, connects educational content to practice, and develops clinical judgment.
Sign up for updates and promotional pricing on this upcoming resource!
Faculty Guide to Develop Clinical Judgment
This concise workbook empowers educators to successfully teach using KeithRN Clinical Reasoning Case Studies and active learning best practices. Ready to use with practical classroom and clinical strategies succinctly outlined, allowing quick integration into courses.
Learn More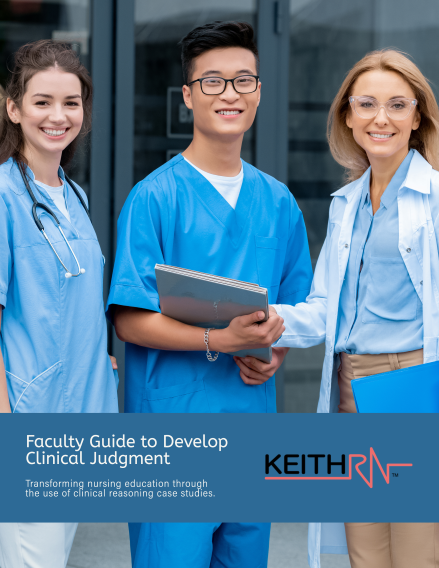 Teach Students to Think Like a Nurse
Learn practical strategies that integrate educational best practices so students develop clinical judgment. Also empowers new educators to successfully transition to academic practice.
Learn More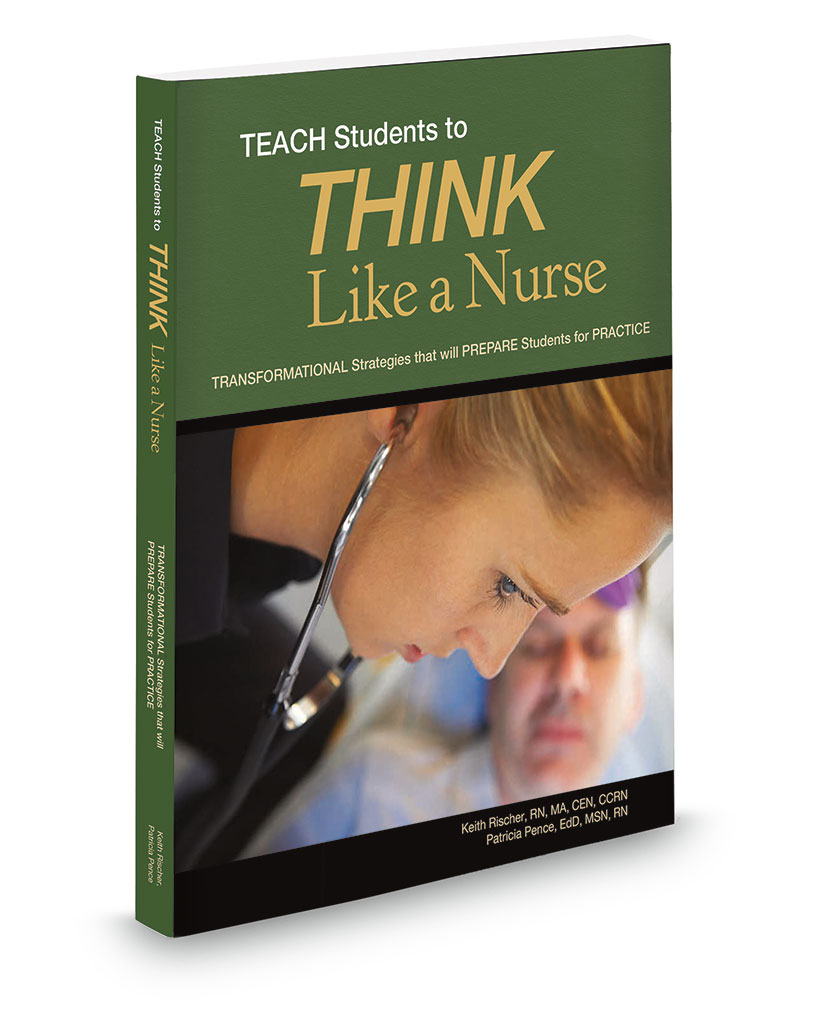 Think Like a Nurse Textbooks
Three textbooks, with content that moves from basic to advanced, prepare students and new nurses to successfully transition to practice.
Laying the Foundation for Professional Practice
Best suited for fundamental students.
Describes the essential attitudes and practical strategies necessary to thrive as a student and grow into the role of a professional nurse.
Building the Knowledge Base for Professional Practice
Best suited for first-year students.
Emphasizes the practical use of the applied sciences of pathophysiology, pharmacology and how lab values relate to fluid and electrolyte balance.
Developing Clinical Judgment for Professional Practice
Best suited for Capstone and nurse residency programs.
Shows how using knowledge and clinical reasoning skills lead to making accurate judgments when providing patient care.
Reviews from Nurse Educators
KeithRN and its innovative unfolding case studies are a great way to bring the classroom to clinical. The first time I did a clinical reasoning case study in class, a student said, 'It's like we are in clinical.' The value of the membership is outstanding and well worth it. You won't regret bringing these products to your classroom!

— Kim Smith, MSN, RN

Cassville Nursing Program Director
I appreciate the different levels of case studies. They really do encourage students to display critical thinking and see the whole picture of patient care.

— Daniel Eaton MSN, RN, Instructor of Nursing

Penn State University
Keith writes in the same fashion that he practices nursing: with excellence, passion, and a pure unadulterated fervor for the profession. Keith generously shares his nursing knowledge and lived experiences within the context of evidence-based knowledge and practices, while simultaneously urging the reader to examine his or her individual and collective commitment to the profession.

— Cynthia Clark, PhD, RN, ANEF, FAAN, founder of Civility Matters TM and Professor Emeritus

Boise State University
We are currently using these case studies as a replacement for clinicals because of COVID. The level of in-depth understanding and interrelationship between pathophysiology, labs, medications, and prioritization of what is and is not important is creating nurses that I would want to take care of me. I recommend this product to any nursing program.

— Brandy Stoffel RN, MSN

Health & Educational Consultants LLC
I love your case studies because it pulls students away from lecture and puts them in real life scenarios in the classroom.

— Jennifer Dahl MSN, RNC-OB, Nursing Faculty

Concordia University