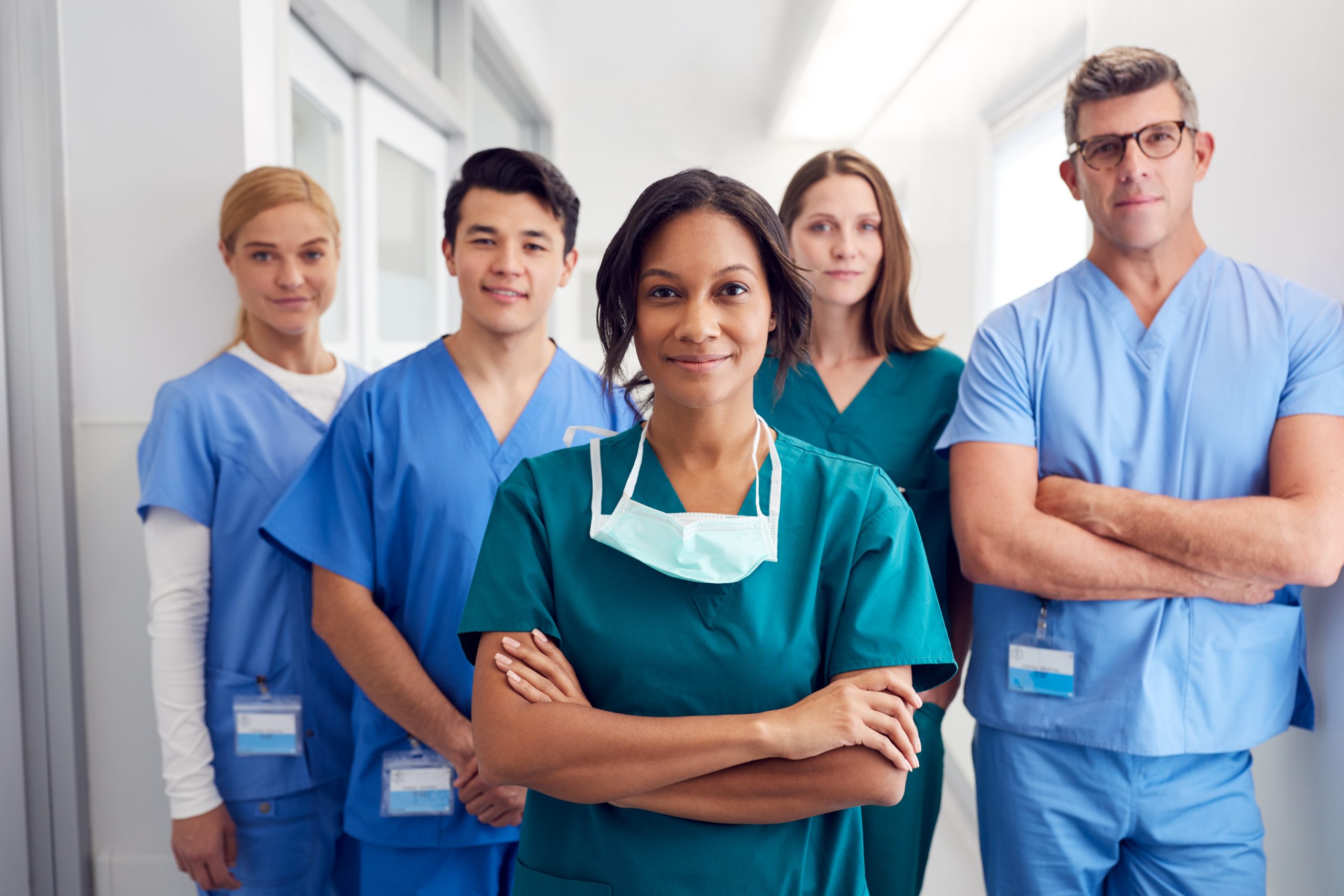 May is National Nurses Month and with it the chance to celebrate how nurse educators make a difference by preparing the next generation of professional nurses for practice!
Nursing education and the nursing profession are facing numerous challenges that include the rollout of NextGen NCLEX and its emphasis on clinical judgment, reforming how nursing is taught to ensure graduate nurses are prepared for practice, and the difficulties new nurses face transitioning to practice and then retaining them as valuable members of our profession.
Every challenge we face is an opportunity for growth and with it needed change. As we prepare students for practice, are we passionately sharing how a nurse makes a difference?
Nurses care for patients and their families in the best and worst of times: times of joy and celebration with the delivery of a new life into the world and times of sorrow as families say goodbye to a loved one who is dying.
It is not only what a nurse does, but the spirit and motivation to serve others in all that one does. The "little" things that communicate caring and connection are the "big" things that make a difference.
Embrace the responsibility to make a difference as a nurse and nurse educator. May your attitude and the value you place on being a professional nurse be evident in all you do.
Though serving as a nurse is demanding and at times thankless, you will leave your mark on the hearts and lives of those you serve because you are caring for human life of infinite value and worth. Florence Nightingale lived out her calling and realized her vision of a life well-lived.
Nightingale had no idea that she would transform the nursing profession as she started her nurse training, but she did. Health care is ever-changing, and visionary leadership is needed today, just as it was then, to transform our profession and impact nursing education.
Will you embrace the responsibility and pursue nursing education with a passion for making a difference with each student you teach—using your unique abilities to make lasting contributions to the development of each student? We have one chance at this life. It is imperative not to waste it. Like Nightingale, you, too, are unique and have God-given talents that you have a responsibility to steward.
Take the hard but narrow path to use what you have been given to serve others and pursue excellence in all you do as a nurse educator; you will make a difference. If you are content to do only the minimum, you will not.
Isabel Hampton Robb, an influential American nurse educator, wrote movingly in 1900 about the value and the eternal significance of caring for others:
"The spirit in which she does her work makes all the difference. Invested as she should be with the dignity of her profession and the cloak of love for suffering humanity, she can ennoble anything her hand may be called upon to do, and for work done in this spirit, there will ever come to her a recompense far outweighing that of silver and gold."
May her timeless vision of nursing inspire you to embrace this same ethic in your practice so students are not only taught, but your passion is evident and caught in all you do. When Hampton Robb wrote this quote, men were not allowed to be a member of the American Nurses Association that was just formed. As a result, general nursing was for women only and explains why she used the female pronoun exclusively.
Let's continue to do all we can to promote diversity and break down barriers that impact the participation of men and ethnic minorities in the nursing profession that is still needed today.
PAUSE & REFLECT What legacy do you want to leave? How do you want to make a difference as a nurse educator? What would you need to accomplish to be able to look back later on your years of service and be able to say, "Well done"?
Keith Rischer – Ph.D., RN, CCRN, CEN
As a nurse with over 35 years of experience who remained in practice as an educator, I've witnessed the gap between how nursing is taught and how it is practiced, and I decided to do something about it! Read more…
The Ultimate Solution to Develop Clinical Judgment Skills
KeithRN's Think Like a Nurse Membership
Access exclusive active learning resources for faculty and students, including KeithRN Case Studies, making it your go-to resource.
Sign up to receive a free KeithRN NextGen Case Study!
Develop clinical judgment skills with this innovative new case study on asthma to prepare your students for NextGen NCLEX and practice!