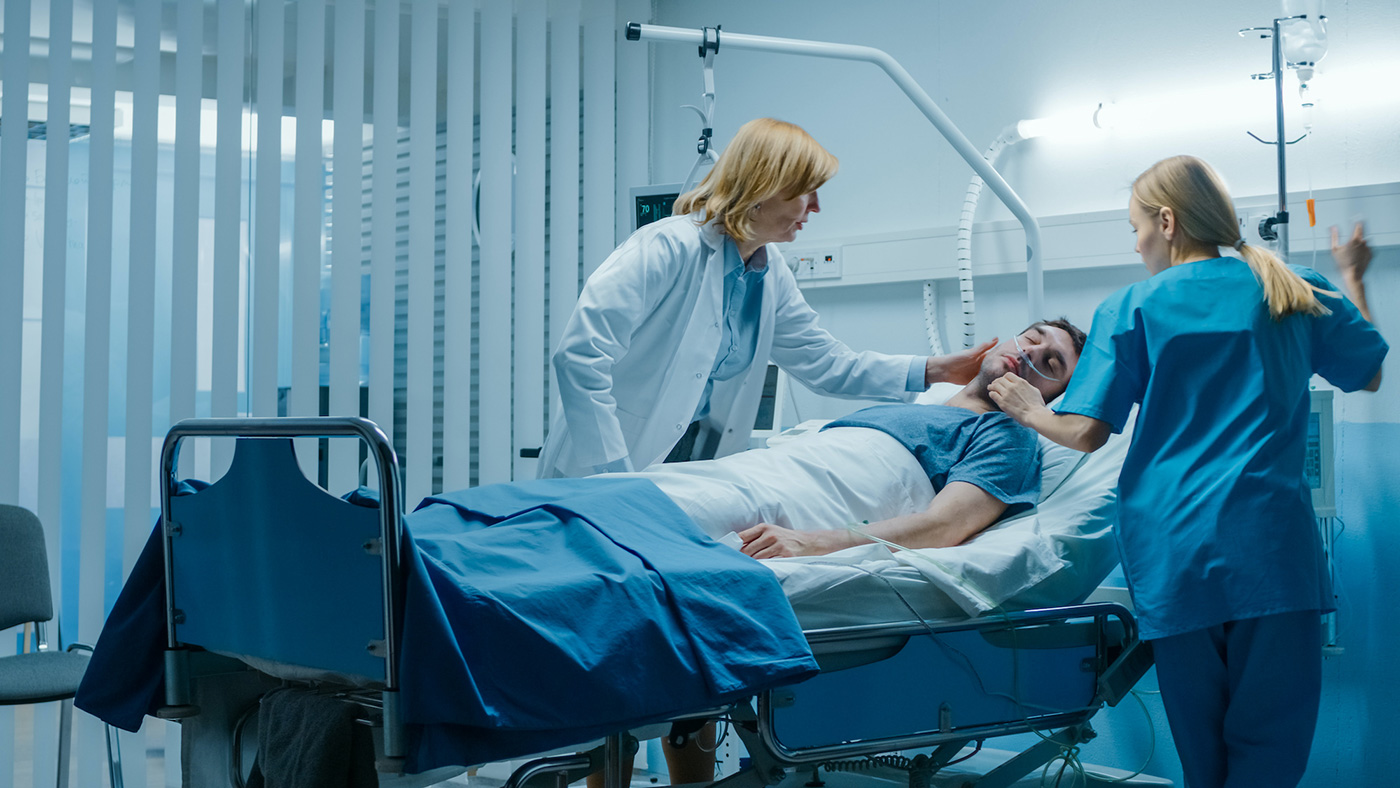 Now that the NextGen NCLEX (NGN) is four months away, what strategies are you using to help your students successfully pass the NGN and be ready for clinical practice?
To prepare for the upcoming NGN, many educator-based NGN resources emphasize using the complex alternative test items that will be used on the NGN, including matrix multiple choice, drag-and-drop, drop-down Cloze items, and more.
These items share one common feature; they are variants of multiple-choice test items, just more complex.
Although 80-90% of the NGN are multiple choice questions, these questions are meant to EVALUATE clinical judgment, not TEACH clinical judgment.
NGN multiple-choice test items do not replicate the higher-level thinking required in practice, since the nurse must know what to do and doesn't have a list of responses to select from.
For example, when a nurse receives report, reviews the medical record, and walks into the patient's room for the first time, they must be able to have noticed what was most important, interpret its clinical significance, then determine the priority with no choices to select from.
Multiple-choice (or guess!) questions in any format, including NGN, do not replicate or measure the open-ended thinking processes of real-world clinical practice. Using complex NGN-style questions forces students to focus on their test-taking abilities and reinforces that educators are "Teaching to the Test." This results in students who experience increased test anxiety and fear if they struggle with these complex items.
Why Case Studies
Before students can successfully use the various alternative question formats, they must have first mastered clinical reasoning and clinical decision-making that support the successful application of clinical judgment. The best way to determine a student's clinical judgment is by using open-ended questions that replicate real-world practice, the foundation of KeithRN Clinical Reasoning Case Studies (CRCS).
When educators emphasize clinical reasoning and clinical decision-making, students will be prepared for NGN success and practice readiness. Then, students can apply this knowledge to real patient situations and successfully answer these complex NGN types of questions.
What can a nurse educator do to better prepare students for both NGN and clinical practice?
When educators use best practices, including bringing bedside context to the clinical area, integrating clinical realities in the classroom, and emphasizing clinical reasoning (Benner, Sutphen, Leonard, & Day, 2010), students will develop clinical judgment. A clinical reasoning case study operationalizes these best practices.
Case studies remain one of the most effective methods to teach a practice-based profession such as nursing (Popil, 2011), because they connect theory to practice, immerse students in clinical realities, and apply knowledge to improve patient outcomes (McLean, 2016).
New! NextGen Reasoning Case Studies
A new, innovative case study format has been added to the KeithRN Case Study library. These NextGen Reasoning Case Studies replicate the NGN format of the most commonly used six-question unfolding case study.
NextGen Reasoning requires students to respond to simple open-ended questions and identify the rationale for each of their earlier responses to evaluate their thinking which makes NextGen Reasoning Case Studies more challenging than NGN-style complex multiple-choice test items.
Since higher-level thinking is developed through the open-ended format, students will be able to anticipate the best responses when they work through the alternative multiple-choice items seen on NGN. If your students can successfully work through a Nextgen Reasoning Case Study, they will be ready for NGN!
NextGen NCLEX Questions
Before answering questions, the student reviews the medical record, containing:
Primary problem in the patient's history and physical
Patient's vital signs
Nursing assessment
Diagnostic testing
Every NextGen Reasoning Case Study begins with the following two questions:
Which findings do you notice that require immediate follow-up? What does this clinical data mean? This first open-ended question captures the essence of the clinical reasoning process of noticing and the NGN steps of recognizing and analyzing cues. To make this a constructive learning tool, students must state why they chose their responses. Immediate feedback from the open-ended questions that follow allows students and educators to identify errors in thinking or content knowledge for further clarification.
After interpreting the meaning of clinical data, what problems are possible? Which problem is the priority? State the pathophysiology of the primary problem in your own words.This second open-ended question captures the essence of the clinical reasoning process of interpreting and the third NGN step of prioritizing hypotheses. Additionally, to strengthen critical thinking, the student can apply pathophysiology and synthesize its relationship to this specific patient in their own words.
Remaining Questions
The remaining questions work through the rest of the patient care issues, using a combination of the nursing process and the clinical reasoning frameworks of Tanner and the NCSBN Clinical Judgment Model.
TAKE ACTION 
Fill out the form at the bottom of this blog to get a free NextGen Reasoning case study you can put to immediate use!
Strengths
Additional learning and practice-informed benefits of the NextGen Reasoning Case Studies compared to other NGN case studies:
An electronic medical record with data formatting used in real-world clinical practice settings.
Requires students to identify the rationale for each answer so faculty can evaluate the student's thinking and easily identify specific clinical judgment errors.
Additional questions at the end where NextGen will leave off to replicate the cyclical nature of the nursing process that focuses on identifying the current nursing priority and plan of care.
Reflection questions at completion that further develops clinical judgment.
Best Value
Eight NextGen topics are available in the KeithRN Store. Members of the all-inclusive Think Like a Nurse Membership have access to these eight topics plus 20 additional topics, making the membership your best value and partner in transforming how you teach.
Individual faculty can obtain member access on a month-to-month basis or receive an annual discount. To use all KeithRN products in a comprehensive curricular approach, purchasing program membership provides all faculty access through a volume discount.
All KeithRN resources are authored by clinical experts, based on evidence- and research-based evidence, peer-reviewed, and continually updated.
KEY TAKEAWAY  Develop students' clinical reasoning thinking processes using open-ended questions with the rationale and student reflection.
Closing Thoughts
Almost half of nursing skills involve clinical decision-making requiring clinical judgment. Yet, most graduate nurses who pass the NCLEX do not possess the clinical judgment skills essential for safe practice (Kavanaugh and Sharpnack, 2021).
Make it a priority to develop and practice the clinical judgment skills students need for NGN and safe practice using all KeithRN Clinical Reasoning Case Studies, including the new NextGen Reasoning Case Studies in the classroom, clinical post-conference, and as a pre-briefing activity during simulations.
The open-ended questions in all KeithRN Clinical Reasoning Case Studies, including the new NextGen Reasoning, can enhance classroom content and group discussions while transferring this learning to the clinical area and practice where it matters most!
PAUSE & REFLECT
Do the case-based resources you are currently using develop the thinking processes of students using open-ended questions?
What do you need to change, to strengthen the development of clinical judgment in your students?
References
Benner, P., Sutphen, M., Leonard, V., & Day, L. (2010). Educating nurses: A call for radical transformation. San Francisco, CA: Jossey-Bass.
Kavanagh, J.M., Sharpnack, P.A., (January 31, 2021) "Crisis in Competency: A Defining Moment in Nursing Education" OJIN: The Online Journal of Issues in Nursing Vol. 26, No. 1, Manuscript 2.
McLean, S. (2016). Case-based learning and its application in medical and health-care fields: A review of worldwide literature. Journal of Medical Education and Curricular Development, 39. doi: 10.4137/JMECD.S20377
Popil, I. (2011). Promotion of critical thinking by using case studies as a teaching method. Nurse Education Today, 31, 204-207.
Keith Rischer – Ph.D., RN, CCRN, CEN
As a nurse with over 35 years of experience who remained in practice as an educator, I've witnessed the gap between how nursing is taught and how it is practiced, and I decided to do something about it! Read more…
The Ultimate Solution to Develop Clinical Judgment Skills
KeithRN's Think Like a Nurse Membership
Access exclusive active learning resources for faculty and students, including KeithRN Case Studies, making it your go-to resource.
Sign up to receive a free KeithRN NextGen Case Study!
Develop clinical judgment skills with this innovative new case study on asthma to prepare your students for NextGen NCLEX and practice!