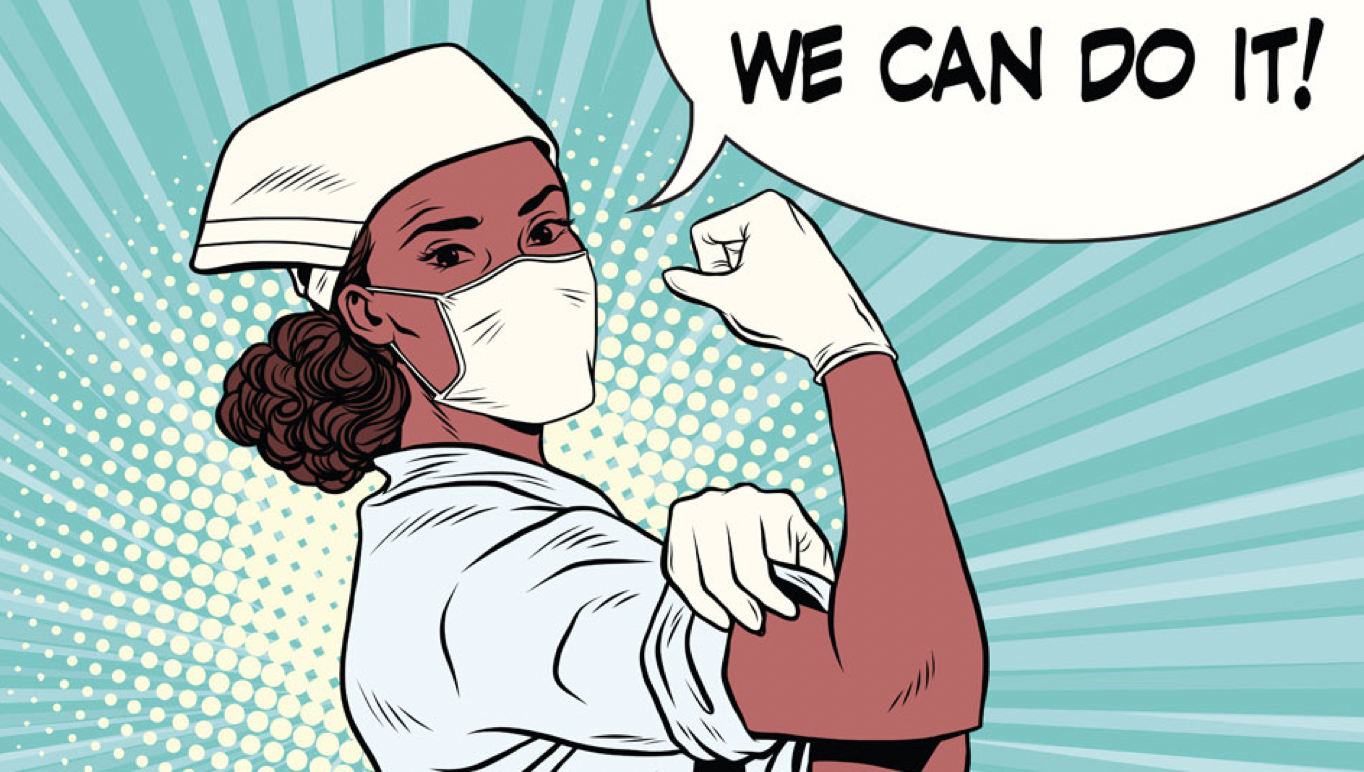 This post was written by Dr. Sharon Goldfarb, an experienced clinician, educator, and public health advocate.
For the first ten years of my nursing career, I provided primary care services to the unhoused of New York City. It was a tough job with many heartbreaking patients' stories. But my job was Monday through Friday, 9 to 5. At the end of the day, I ate dinner with my family, played games, read, watched a show, and went to bed.
My last few nursing jobs had me feeling nostalgic for the early days of my career. Perhaps the biggest problem is the checklist and quantification that come with the electronic medical record (EMR). I have been expected to see patients – no matter how sick or complicated – in 15-minute intervals. My schedule was always overbooked and the time for charting and follow-up was not factored into my day. This "full-time" 9-5 job really ended up being 7 am to 8 pm, with the need to continue charting at home. By the time I did get home, dinner had long been finished and the mental space to play games and read was gone.
Healthcare has changed. Sadly, the long underlying issues were exacerbated by COVID-19. Nurses have always been exposed to illnesses, but nurses contracted COVID at twice the rate of the public. Nurses have always shouldered the burden of their patients' and their families' grief, but the increase of dying patients unable to be with their families made nurses' already hectic jobs heartbreaking.
Patient ratios and staffing shortages have always plagued nursing, but with the increase in illness, death, and trauma, staffing shortages are at an all-time high in many places. So, what is the fix?
I keep hearing, "this is what you signed up for," or even worse, "you need to be more resilient." Many places are now employing chief wellness officers and engaging in resiliency programs. Nurse educators, also stressed and understaffed, are now being asked to include resiliency and self-care in their curricula and to screen applicants for grit.
In my opinion, the solution is not in finding students with grit or including self-care in our curriculum.
Likewise, I do not think wellness officers or self-care programs really address the elephant in the room. Unfortunately, the well-being of nurses is not the priority; the finances are the bottom line.
If we want to keep putting Band-Aids on a spurting arterial wound, then yes, lavender oil and meditation and gratitude practices are options.
But to create a work environment that retains nurses is one that is fulfilling and where we have balance is the only real solution.
Ask any nurse if they would rather have a massage or manageable patient ratios. Guess what they would pick.
The Solution
So let's educate our students to address the bigger problems and make their physical and psychological health the biggest priority.
Encourage students to get involved in changing the future of nursing by joining the National Student Nurses Association, writing op ed's, contacting their representatives, and being a voice for the profession. What else can nurse educators do to support our future nurses?
In her thirty-five years in the medical field Dr. Sharon Goldfarb has shown a commitment to vulnerable populations. She began her nurse practitioner practice as clinical director of the first HIV care clinic in Harlem in 1993. She recently helped build and launch VaxForce and has been providing COVID vaccines to vulnerable populations. She serves as an advisor for the EPIC brain trust, the Contra Costa Perinatal Equity Group, and the Fitzhugh Mullan Institute for Social Mission in health education. She is the nurse lead for the social media campaign #ThisIsOurShot. She presents on myriad topics across the country including California Department of Public Health, Kaiser-Permanente, Ohio School Nurses, Cedar-Sinai Hospital, and Association of California Nurse Leaders. She is advisor to the policy fellows' program for American Nurses Association of California.
Her recent article in "Teaching and Learning in Nursing" was shared on social media more than any other article in the history of the journal. She has been featured in the New York Times, National Public Radio and on several podcasts. Her doctoral work resulted in the development of two apps to support both nursing students and nursing faculty. Dr. Goldfarb was awarded the Osmosis "Raise the Line" faculty award and is now an advisor for Osmosis. She is the director of HealthImpact's Patricia Benner Institute for teaching and learning nursing.
The Ultimate Solution to Develop Clinical Judgment Skills
KeithRN's Think Like a Nurse Membership
Access exclusive active learning resources for faculty and students, including KeithRN Case Studies, making it your go-to resource.
Sign up to receive a free KeithRN NextGen Case Study!
Develop clinical judgment skills with this innovative new case study on asthma to prepare your students for NextGen NCLEX and practice!