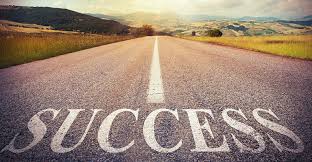 I recently received an email from a nurse educator that impacted me deeply. She wrote in part the following:
"Right now, I am feeling very disappointed, depressed, with no desire to continue teaching nursing students. I just received a comment on my course evaluation from a student who shared anonymously that I should be respected only as a nurse but NOT as an educator because of my obvious incompetence to teach and that most of the class agrees with her.
I am just flabbergasted that a student would write this when we work so hard to teach them and no sense of appreciation! I have lost my desire to continue teaching nursing students and am ready to quit right now!"
I know that this educator is not alone because I have also received crushing comments from students in my course evaluations and have seen other educators in tears over the feedback that students have written.
To go the distance and overcome the many obstacles inherently present in academia, it is imperative to identify and define what real success is as a nurse educator.
Redefining Success
Success in nursing education is typically defined by many variables including:
Course pass rates
HESI scores
NCLEX pass rates
Student feedback
Though each of these metrics is important in and of themselves, do not capture the essence of real success as a nurse educator.
I have a crucial question that requires you to go deeper than the traditional understandings of success:
How do YOU define your success as an educator, and what does this look like when it is realized in your life?
Before answering this question, reflect on what motivated you to become an educator and be sure that your definition of success is entirely within your control and not dependent on anyone or anything else.
My Definition of Success
To help you get your wheel spinning and reflect more in-depth on this critical question, I too, have recently reflected on this question as it relates to all that I do through KeithRN to serve the needs of nurse educators.
My definition of success is not about the size of my business but is ALL about having influence and authentic relationships with other nurse educators so that I best serve their needs to implement transformational change.
I want to be a part of the solution so that nursing is taught differently so that the academic-practice gap can be closed and students are better prepared for real-world practice.
Secret Sauce of Success
The secret sauce that is integrated into my definition and also needs to be included in yours is that it is entirely in my control whether I have accomplished this measure of success and is not dependent in any way upon others.
For example, I can…
choose to serve or not to serve.
choose to engage with other educators at a personal level or not.
choose to be part of the solution and create content to close the academic-practice gap or not.
I LET GO of what I can't control and emphasize what I can control to properly define my success.
Your definition of success needs to do the same as well.
Listening to the Wrong Voices
If you look closely at the nurse educator, I quoted at the beginning of this blog, based on her response her definition of success as an educator was wrapped up in what students thought of her teaching and had no control over this unknown variable that each of us face in academia because students do say the darndest things!
Instead, listen to the voice of truth and ensure that your definition of success includes variables entirely within your control such as:
my students will feel the warmth of the passion that I have for teaching and nursing
choose to get out of my comfort zone and do things differently
serve my students well and do all I can to help them be successful
I will influence my students through developing an authentic connection with them
What Does Success Look & Fell Like?
Don't forget part two of this question which asks:
What does success look like when it is realized in your life?
When I am living out my definition of success and no one else's, I am at peace and experience rest knowing that I have been faithful to use the talents and purpose I was created for.
In the same way, nursing education can be a stressful, overwhelming, joy stealing environment. When you are living out your definition of success as an educator, there is no reason to let anyone or anything else steal your joy or drain your passion.
You choose passion and joy!
Take ACTION
To make this actionable, I encourage you to take the following steps:
Write down your answer to the question; How do YOU define your success as an educator, and what does this look like when it is realized in your life?
Place this answer in a prominent place where you can review it regularly to remind yourself of the authentic voice of truth it represents, then share it as a comment on the bottom of this page!
Give no one the power to steal your joy or passion for what you do. There are a purpose and a reason you are in academia despite the sacrifice in pay and other benefits you may have enjoyed in clinical practice.
Take a few minutes and keep it real in your next dept. meeting and share your definition of success and collaborate to develop a unique departmental definition of success that is more than "NCLEX success!"
In Closing
Florence Nightingale is one of my heroes; she wrote the following that puts real success as a nurse and nurse educator in needed perspective about making a difference:
"One whose life makes a great difference. All are better off than if they had not lived."
I, too want to make a lasting difference because of not only what I do but the spirit and motivation I bring into my work.
Life is short. Use it to leave a lasting legacy inspired by your definition of success and living it out in all that you do!
Related Blog Topics
New! Teaching to Develop Clinical Judgment
Many educators do not attend conferences because of the expense and scheduling conflicts. Get access to an online conference experience with 12 months to access a full day of keynote content to eliminate infobesity, teach clinical judgment in the class & clinical settings, + 2 additional breakout sessions on hot topics every month.
CLICK HERE to learn more!
---
Tools to Engage Students & Make Learning Active

CLICK HERE to get all-inclusive access to over 100 additional clinical reasoning case studies and tools to develop clinical judgment with a subscription to my annual membership site.
Better yet, get your entire department on board at a dramatic discount. Contact me for a no obligation estimate!
---
My Latest YouTube!
After taking the past year off from creating videos, I am excited to get back in the groove posting relevant topics for educators and students. Here is my latest that is also a fully developed breakout session that goes much deeper & provides 0.8 CE contact hours inside Prepare for Practice!
Oops! We could not locate your form.