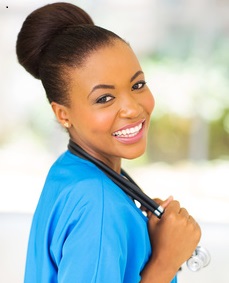 The upcoming Next Generation NCLEX® and the use of the NCSBN Clinical Judgment Model is the best thing to happen to nursing education.
Why?
Because it will compel nurse educators to implement needed change that will lead to the transformation of nursing education. It will motivate nurse educators to make changes that will improve clinical decision-making of students.
The model of clinical judgment that the NCSBN plans to incorporate into the Next Generation NCLEX® is complex and uses three separate theoretical frameworks. Of these constructs, Chris Tanner's model of clinical judgment is the most prominent and mirrors the essence of the analytic thinking students will need to make a correct clinical judgment in the NCSBN model.
If you are not familiar with Tanner's model (first published in the nursing literature in 2006), download and read it in its entirety. This will provide the background information you need to better understand the essence of the clinical judgment model of the Next Gen NCLEX®.
Six Steps of NCSBN Clinical Judgment Model
The NCSBN Clinical Judgment Model has multiple layers of clinical decision-making that include processing knowledge through the lens of generalist experience and practice, patient observation, and knowledge of the topic. There are six specific processes, or steps, to make a correct clinical judgment that includes the following:
Process 1: Recognize cues
Process 2: Analyze cues
Process 3: Prioritize hypothesis
Process 4: Generate solutions
Process 5: Take action
Process 6: Evaluate outcomes
Next Gen NCLEX® Demystified
The Next Generation NCLEX® will use a case study that will likely include an entire paragraph of clinical data with several subsequent questions that will require multiple "select all that apply" responses.
The following six steps of the Next Gen NCSBN model will be individually assessed with one case study scenario:
Step 1: Recognize cues.
Identify and recognize relevant clinical data using different sources available to the nurse. This includes both rapid/priority cues that identify an urgent concern and supporting cues that when clustered with the rapid cue support the potential problem/priority (Sherrill, 2019).
Recognize relevant clinical data from the presenting scenario, medical history, vital signs, nursing assessment, and laboratory values.
Identify then extract important clinical data that is most concerning to the nurse (NCSBN Research).
Step 2: Analyze cues.
Be able to interpret cues from existing knowledge base (this is the essence of critical thinking-ACT on what you know) organize and recognize patterns of clinical data and tie them to the patient's clinical presentation and primary problem.
This requires generating multiple hypotheses or reasons for clinical cues that are collected.
To analyze or interpret clinical data, your students need to use and apply knowledge to the bedside, where it matters most (NCSBN Research).
Step 3: Prioritize hypotheses.
Now the nurse needs to narrow it down to the most likely or most pressing problem.
Of the multiple possibilities identified by recognizing relevant clinical data, which hypothesis is the priority and the most pressing or concerning problem? (NCSBN Research)
Step 4: Generate solutions.
Expected outcomes need to be identified using the priority hypothesis to establish a plan of care with nursing interventions, not a NANDA nursing diagnostic statement.
The need to collect additional clinical data needs to be considered. Critical thinking that is reflected by understanding essential knowledge is a key component of this step as well. (NCSBN Research)
Step 5: Take action.
Now it is time to take action and implement the solution that addresses the top nursing priorities. Students need to respond using critical thinking by acting on what they know (Potter & Perry, 2012).
Determine the most appropriate nursing interventions.
Implement nursing interventions to address the hypothesis with the highest priority (NCSBN Research).
Step 6: Evaluate outcomes.
This is the final step of the nursing process. The nurse compares the observed outcomes to what was expected. Were the interventions identified in Step 5 effective?
The student needs to compare the outcomes against what was expected based on disease progression, or the patient response.
Determine if additional clinical decisions are needed (NCSBN Research).
Seven Questions to Develop Next Gen Clinical Judgment
Just as I created several questions that deconstructed or broke down clinical reasoning to help students understand this complex thinking process step-by-step I have done the same with the NCSBN clinical judgment model.
By taking each step and capturing its essence with a question and using this in the clinical setting with patient care you can help students practice the process to make a correct clinical discussion for Next Gen NCLEX and clinical practice.
What data are RELEVANT and must be interpreted as clinically significant by the nurse?
NCSBN Step 1: Recognize cues
Interpreting relevant clinical data, identify the most likely problem(s). Is additional data needed to confirm the significance of clinical cues collected so far?
NCSBN Step 2: Analyze cues
Rank the most likely problems by urgency.
NCSBN Step 3: Prioritize hypotheses
Which problem is most likely present? What problem is most concerning? Why?
NCSBN Step 3: Prioritize hypotheses
Based on the most pressing problem, what are the priority actions?
NCSBN Step 4: Generate solutions/Step 5: Take action
Evaluate the patient's response. Recognizing relevant clinical data, has the patient status improved, declined, or remained unchanged?
NCSBN Step 6: Evaluate outcomes
If the patient status has not improved, what problem may be present? What additional interventions need to be considered?
NCSBN Step 6: Evaluate outcomes
Free Download
Click the link below to download a PDF handout of these seven questions plus a faculty guide to help you easily integrate into your clinical paperwork.
Free Download: Seven Questions to Develop Next Gen Clinical Judgment
Next Steps
Did you know that case studies are one of the most useful tools to teach a practice-based profession such as nursing (Popil, 2011). Since the Next Gen NCLEX® uses detailed case studies, practicing nurse thinking using case studies that emphasize clinical reasoning will give your students an advantage on the Next Gen NCLEX®!
I will be creating a new series of brief unfolding case studies that capture the essence of the new six-step NCSBN clinical judgment model in the months ahead derived from my lens of current clinical practice. Stay tuned in upcoming updates!
BOGO Special Through 3/3!
As part of my website redesign, I added additional topics of my clinical reasoning case studies that help students develop clinical judgment.
See for yourself how these case studies can engage students with meaningful active learning that transforms the way you teach. Through Sunday, March 3 buy one case study and get a second one free. Simply enter BOGO in the coupon code at checkout.
Closing Thoughts
Preparation for Next Gen NCLEX needs to start this semester.
In addition to going to the NCSBN Next Gen website, educate the educator and read and reread Chris Tanner's article on clinical judgment that embodies the essence of what students must know to make a correct judgment.
Thinking like a nurse to make correct clinical judgments is the most important skill your students must acquire. What students require to learn any essential skill is repetitive practice and context to the bedside.
Integrate these questions into your clinical paperwork and help them see its relevance to patient care every week in clinical.
Be bold and consider replacing your traditional care plan with these seven questions that capture the essence of clinical decision-making to better prepare your students for practice and Next Gen NCLEX.
What questions do you have about Next Gen NCLEX?  Share your thoughts in the comment box below. You are likely not alone!
References
NCSBN research on NCLEX examination redesign and next generation NCLEX update [PowerPoint slides].
Next Generation NCLEX News (2018). Retrieved from: https://www.ncsbn.org/NCLEX_Next_Winter18_Eng_05.pdf
Popil I. (2011). Promotion of critical thinking by using case studies as teaching method. Nurse Education Today, 31(2),
Potter, P. A. & Perry, A. G. (2012). Fundamentals of nursing. (8th ed.). St. Louis, MO: Mosby–Elsevier.
Sherrill, K. (2019). Preparing for the next generation of NCLEX: Applying clinical judgment in the classroom [PowerPoint slides].
Tanner, C. A. (2006). Thinking like a nurse: A research-based model of clinical judgment in nursing. Journal of Nursing Education, 45(6), 204–211.
Keith Rischer – Ph.D., RN, CCRN, CEN
As a nurse with over 35 years of experience who remained in practice as an educator, I've witnessed the gap between how nursing is taught and how it is practiced, and I decided to do something about it! Read more…
The Ultimate Solution to Develop Clinical Judgment Skills
KeithRN's Think Like a Nurse Membership
Access exclusive active learning resources for faculty and students, including KeithRN Case Studies, making it your go-to resource.
Sign up to receive a free KeithRN NextGen Case Study!
Develop clinical judgment skills with this innovative new case study on asthma to prepare your students for NextGen NCLEX and practice!