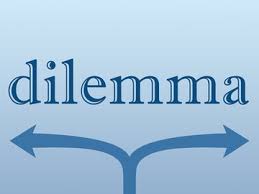 As an emergency nurse, I think triage. In other words, what is the one priority I must do FIRST to promote patient safety?
In the same way, if you had to choose only one strategy to rock active learning in your program, what would it be?
Did you know that according to the nursing literature there is one go-to strategy that tends to outshine all other approaches and if used correctly can lead to not only a flipped classroom but a transformed one!
A well-written case study that emphasizes the application of essential content and clinical reasoning, so students make correct judgments is one of the most effective tools to teach a practice-based profession such as nursing (Popil, 2011).
Power of Case Studies
I spoke for a pre-conference session at Iggy's Boot Camp for nurse educators last week and took in the main sessions that emphasized the importance of making learning active with case studies and other activities to avoid death by PowerPoint.
Though I heartily agree with this needed emphasis that is grounded in educational best practice, as a new nurse educator I quickly learned that not all case studies are created equal.
What Makes a Good Case?
The case studies provided by textbook publishers emphasized the application of content but not the thinking or reasoning students needed to develop and practice. Other case studies were multiple choice.
Last time I checked, when a student enters a patient room, they do not have four choices on the headboard to choose from regarding what to do next! They either know what to do or NOT!
To be a useful tool, case studies need to mirror as closely as possible clinical practice and be open-ended.
Students will also face unique challenges and dilemmas that they will likely not experience as a student but need to know principles on how to successfully manage it.
A nurse I worked with encountered a dilemma that I developed a scenario and case study on.
It will benefit and better prepare your students for practice. It addresses what to do when a family member who is over the top, in your face who questions the nurses' ability and crosses the line of respect.
Initial Scenario
Josephine Peters is a 52-year-old female who is post-operative day one for anterior-lateral lumbar spinal fusion. Her pain has been controlled with oxycodone 5 to 10 mg PO every four hours.

She has had no visitors today and has been resting comfortably between doses of pain medication. She had her chest tube pulled out three hours ago. Her last dose of oxycodone was 10 mg three hours ago.

To support her back when she is out of bed, Josephine has a hard plastic back brace. She is currently sitting in a chair with the hardback brace in place.
Question…What data is RELEVANT and why is it clinically significant?
The Dilemma Begins…
When the oldest son comes to visit at change of shift, the patient becomes visibly agitated and begins calling out loudly, "Take this brace off me! "I have never had pain like this before!"

The oldest son becomes angry and upset and approaches the nurse and states, "You need to go out and call the doctor right now, I cannot watch my mother be in pain.

I don't understand how you people can watch a patient suffer and do nothing about it!" When the oncoming nurse explains that she needs to complete report and briefly perform an assessment before she can call the primary care provider, he states angrily, "I can't understand why you can't just go out and call the doctor, you must not know what you are doing!"
Question…What data is RELEVANT and why is it clinically significant?
The nurse has all family members leave the room to complete the initial nursing assessment.
Josephine begins to apologize profusely for how she was treated by her son and appears embarrassed. Her vital signs are T: 98.4 F/36.9 C P: 72 R:18 BP: 128/68.

Her pupils are 3 mm/equal and reactive. Her pain is currently higher than it has been earlier and rates as a 7/10.

After this assessment is completed, the nurse communicates to both the family and the patient the plan of care and contacts the primary care provider to address the need for more pain control.
Question…What data is RELEVANT and why is it clinically significant?
Questions to Reflect & Resolve…
Interpreting RELEVANT clinical data, what is the essence of this clinical dilemma? 
What additional information is needed by the nurse to clarify the dilemma? 
Could additional members of the healthcare team be used in this situation? Why? 
What is the nursing PRIORITY? 
What are the PRIORITY nursing interventions? 
Prepare for Practice
In addition to the thinking, practicing dilemmas that students will experience will also better prepare them for practice, so they are not blindsided when they are encountered for the first time.
Use this scenario and these questions to liven up post-conference or integrate at any point in your content where this would fit.
By guiding student discussion with these questions can help students avoid reality shock and have their eyes wide open and know what to expect when they graduate from your program.
Free Download!
I have a free download of a fully developed clinical dilemma case study titled Anxiety or Spiritual Distress?
If you would like a copy simply click the button below:
In Closing
To better prepare students for practice, learning not only needs to be active but it needs to mirror clinical practice.
Though there are many ways to implement active learning, lay a foundation with case studies that reflect clinical realities but also emphasize the thinking and dilemmas of practice.
Do not lose sight of the truth that the most important skill your students must acquire to graduate practice-ready is the ability to think like a nurse by making correct clinical judgments.
Practice this essential skill repeatedly through case studies, and you will be a needed transformer of nursing education whose students will graduate competent in practice after passing the NCLEX®!
Comment Question:
How do you use case studies to strengthen student learning in your program and better prepare them for practice?
Comment below and let the conversation begin!
Want More?
This case study of a disrespectful family member was just posted on KeithRN and is available now at 25% off through Sunday, July 29th. It comes complete with a separate student version and fully developed answer key.
I have also created 15 additional topics that cover the most common dilemmas that nurses encounter in practice including how to address incivility, medical futility, anxious patient in a spiritual crisis, a dying patient transitioning to hospice and many more!
Related Blogs to Check Out!
References

Popil, I. (2011). Promotion of critical thinking by using case studies as teaching method. 31(2), 204-207.
How to Make Learning ACTIVE and Meaningful

Get access to all of my clinical dilemma case studies that make learning active with all-inclusive access to over 200 additional clinical reasoning case studies and tools to help your students think more like a nurse, subscribe to my annual membership site. The first month is only $1!
See for yourself how this unique resource can strengthen student learning and empower you with essential teaching and practical support!
Better yet, get your entire department on board at a dramatic discount. Contact me for a no obligation estimate!
Help Your Students Think Like a Nurse!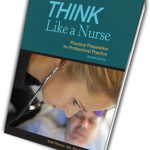 THINK Like a Nurse: Practical Preparation for Professional Practice  is endorsed by Dr. Patricia Benner and successfully adopted by dozens of programs across the country!
Contact me if you are a nurse educator and would like a faculty eBook preview copy to see for yourself how this text can help your students get practice ready by understanding essential content including pathophysiology!
How to Be a Successful Nursing Student!
Oops! We could not locate your form.