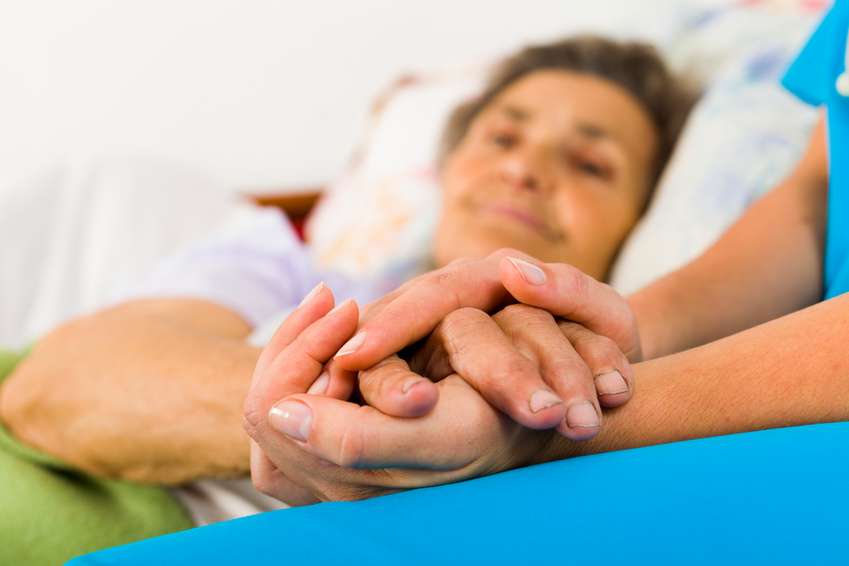 As a clinical adjunct educator, my students were entirely focused on addressing and meeting the obvious physical needs and the nursing priority related to this problem and created lists of tasks they needed to accomplish that typically included:
vital signs
assessment
medications
personal cares
patient education (if they had  time)
documentation
The list goes on and on. But I observed that though well intentioned, my students were not addressing the emotional/holistic needs that were also present.
If this has been your experience, you are not alone!
This is actually a classic trait of novice nurses according to Benner's Novice to Expert theory (Benner, 1982). Students focus on TASKS because of their clinical inexperience.
But in order to help students care more like a nurse, educators need to be intentional in addressing the importance of caring, psychosocial priorities, and use practical strategies to incorporate this emphasis in your content and curriculum.
Centrality of Caring
To see nursing curriculum revolutionized, caring must become a core value (Tanner, 1990). This should be a given.
The greater question is HOW to practically do it.
Caring Defined
So how do you define caring in the context of nursing and make it concrete for nursing students? The following is the best definition I have come across in the nursing literature:
The ability to recognize the value and worth of those you care for and that the patient and their experience MATTER to you (Benner & Wrubel, 1989).
Multiple Views of Patient Care
If you have ever shopped for a new or used vehicle, you will notice that the ads have multiple views of the same vehicle. This provides the entirety of the vehicle so you know what you are getting.
In the same way, each patient requires multiple lenses to look at the same scenario in order to think as well as care more like a nurse.
In my new series of case studies titled Clinical Reasoning 123 that contain THREE sequential case studies of the same topic, the FIRST view or case study #1  addresses thinking like a nurse by recognizing what clinical data is RELEVANT and the resultant nursing PRIORITY.
In last week's blog I shared case study #2 or the SECOND view that requires the nurse to recognize RELATIONSHIPS of clinical data.
The THIRD and final view (case study #3)  addresses the psychosocial/holistic needs of the same patient.
Using the same scenario of sepsis, that was presented the last two weeks, the PHYSICAL problem is as follows, with the PSYCHOSOCIAL history added to recognize what is relevant to establish holistic care priorities:
Sepsis History of Present Problem
Jean Kelly is an 82-year-old woman who has been feeling more fatigued the last three days and has had a fever the last twenty-four hours. She reports a painful, burning sensation when she urinates as well as frequency of urination the last week. Her daughter became concerned and brought her to the emergency department (ED) when she did not know what day it was. She is mentally alert with no history of confusion. While taking her bath today, she was weak and unable to get out of the tub and used her personal life alert button to call for medical assistance.
Sepsis Psychosocial History
Jean lives independently in a senior apartment retirement community. Her husband of 58 years died last month and according to her daughter who is with her in the ED she has not been able to sleep well at night, does not attend church or call her daughter daily as she used to, and has been more fatigued. When the primary nurse enters the room she sadly states, "I miss my husband so much. Why doesn't God just take me so I could be with him again?"
Though the following questions are derived from the case study from Sepsis Clinical Reasoning 1-2-3, they can also be used to help students care more holistically for each patient they care for in the clinical setting.
What data from the PSYCHOSOCIAL history is RELEVANT and must be interpreted as clinically significant by the nurse?
Are educational, psychosocial and/or spiritual concerns present? If so, what are they?
How do the educational, psychosocial, and/or spiritual concerns contribute to the primary medical problem or disease progression for this patient?
What PSYCHOSOCIAL priority(ies) will guide your plan of care? (if more than one-list in order of PRIORITY)
How can you support and encourage active partnership with the family while you plan, implement, and evaluate patient care?
What additional members of the health care team can be utilized to address psychosocial priorities with this patient and/or family?
What principles of therapeutic communication can be utilized to develop trust and encourage dialogue between the nurse, patient, and/or family?
What educational priorities will be needed to develop a teaching plan to limit disease progression for this patient?
What can you do to engage yourself with this patient's experience, and show that he/she matters to you as a person?
What is the patient likely experiencing/feeling right now in this situation?
Teaching the "Art" of Nursing
It is not called the "art" of nursing for nothing!
Each nurse and your nursing students may address each of these questions slightly differently in the clinical setting.
That is why I have not provided an answer key to these questions today (but I do in the case studies posted on my site!). Use your lens of clinical practice to address and answer these questions in the context of this scenario.
Use your lens of practice by addressing and contextualizing these caring and holistic care questions in your program and guide students to care more like a nurse.
How to Practically Use
This case study is case study #3 in my new series Clinical Reasoning 1-2-3 that are THREE short, sequential case studies that are only 2-3 pages and can be completed in about 15-20 minutes start to finish.
This makes it possible to easily integrate any of these case studies as an active learning tool.
If you are teaching in the clinical setting, during post-conference, once reflection of the clinical day has taken place, finish strong and use this case study for the last 15 minutes to practice recognizing HOLISTIC Care with a topic relevant to your clinical setting.
In Closing
Equally important as thinking like a nurse, nursing students need to be able to address psychosocial priorities and CARE like a nurse.
Use any of the ten questions in today's blog and integrate these in your clinical paperwork or discuss in your next clinical or post-conference to contextualize and highlight the importance of holistic care.
By guiding your students to refocus on the emotional/holistic needs of each patient, students will recognize the relevance of holistic care that will empower them to integrate this into their practice and make a difference for each patient they care for!
What do you think?
How have you emphasized caring/holism in your curriculum to help students care more like a nurse?
Comment below and let the conversation begin!
Want More? Get Clinical Reasoning 1-2-3!
PRACTICE the nurse thinking skill of clinical reasoning with Clinical Reasoning 1-2-3 case studies . Highlights of each case study include:

Case Study/Step #1: Recognize RELEVANCE and PRIORITIES

Emphasizes the essence of clinical reasoning and the importance of identifying and interpreting RELEVANT clinical data of the initial scenario, VS, assessment, and labs to establish the correct nursing priority.

Case Study/STEP #2: Recognize Clinical RELATIONSHIPS.

Builds on the essence of clinical reasoning by emphasizing the nurse thinking skill of recognizing clinical relationships. These relationships include in part, the RELATIONSHIP of the past medical history and current medications, the RELATIONSHIP between RELEVANT present problem data and the primary medical problem and four more that students must know!

Case Study/STEP #3: Care Like a Nurse by Providing Holistic Care.

Emphasizes the importance of holistic care and the relevance of the "art" of nursing by addressing psychosocial priorities and how caring, empathy, engagement, therapeutic communication can be utilized to provide holistic care.
References
Keith Presenting Step #3 Recognizing HOLISTIC Care
Oops! We could not locate your form.