A better way to prepare students for the NCLEX® and nursing practice.
Founded by Keith Rischer—a nurse educator with over 35 years' current clinical experience—KeithRN provides instructors with resources that develop clinical judgment to better prepare the next generation of nurses for practice.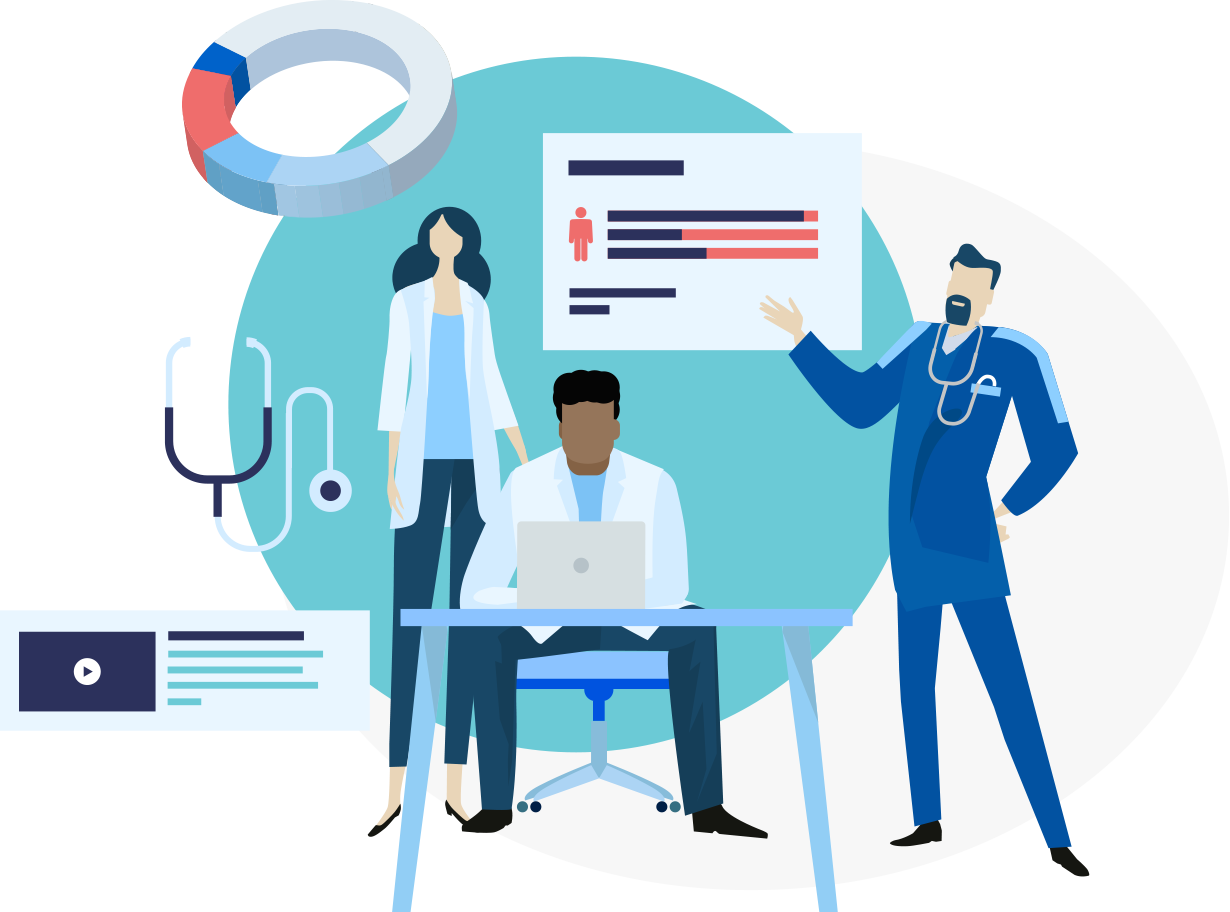 Resources that empower you, the educator.
With a cutting-edge curriculum, you can transform nursing education.
Keith conducted a full day workshop for our nursing department. It was an awesome day filled with immediately utilizable applications for both theory classes and clinical experiences. Keith's interactive, engaging manner invoked a response in the room with energy so high it seemed electric. The faculty is eager to implement his clinical reasoning strategies to strengthen student learning.

Nan Walters, RN, Assistant Dean

Austin Community College, Austin, Texas
Keith's clinical reasoning case studies really helped my students to identify relevant data, make connections and recognize nursing priorities. His clinical reasoning questions helped my students achieve a deeper understanding of their complex medical patients.

Karen Oostra, RN, MSN

Grande Prairie Regional College, Alberta, Canada
Thank you so much for all that you do! Your book & blogs are breathing new life into our program. For so long we have wanted to make changes & your materials are providing the guidance we need to move forward. I have just received my copy of Think Like a Nurse and I am so excited to incorporate your wonderful ideas into our first year ADN curriculum!

Margie Kay, MS, Nursing Faculty

Massasoit Community College, Brockton, MA
I've been teaching a four day NCLEX® review for our seniors this week and have used several of your case studies. It made our class so much more fun than the traditional "death by power point". I am excited to help them learn to "Think like a Nurse" using your method. Thank you!

Joy Kimbrell, RN, MSN, Assistant Professor of Nursing/Director of the Center for Nursing Success

Cumberland University, Lebanon, TN
I LOVE the new case studies, and they are especially appreciated by my students. Thanks for all the work you are doing to enhance student learning!

Pamela K. Kemp, RN, MSN, CEN Assistant Professor

Nursing Delgado Community College Charity School of Nursing, New Orleans, LA
"I implemented Keith's clinical reasoning case study on pneumonia/COPD. The students LOVED it. They were so engrossed in it that when I told them it was time to stop and discuss,for the first time ever asked for extra time to complete it!"

Cynthia Sterling-Fox, RN, MSN, FNP-C

CUNY Medgar Evers College, Brooklyn, NY
"I just finished my first clinical rotation of using Keith's Clinical Reasoning Care Plan instead of our traditional care plan. Great success! The students loved it, I loved it, and they report feeling much better prepared for patient care."

Rob Morris, RN, MSN , Nursing Faculty

College of the Sequoias, Visalia, California
KeithRN Resources
Transform the way you teach with my top free downloads and recommended resources!
View Resources