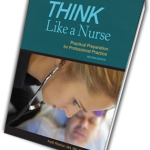 $39.95 eBook $44.95 Paper text
Save $35! BUNDLE:eBook/text: $49.95
Save $35! BUNDLE:audioBook/text: $49.95
Don't Feel Prepared for Nursing Practice? It's Not Your Fault. Here's the Real Reason Why.

Fear is the most common emotion nursing students experience because they feel unprepared for real-world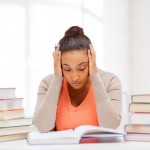 clinical practice. As a result, new nurses encounter high levels of stress, anxiety, burnout, and turnover in the first year of practice.
You can overcome your fear of the clinical setting, even if you struggled as a nursing student and barely passed.
Don't feel bad. You're not alone, and it's not all your fault.
Nursing education is in need of radical change. Because of content overload (TMI!), student's acquire superficial understanding of a broad body of content, but not the the DEEP learning of what is most important.
Nursing education also has its limits. This includes not being able to provide opportunities to students to manage time as well as competing priorities with more than 1-2 patients in the clinical setting.
---
Are You Afraid to Be a Nurse?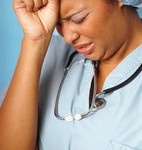 Fear is one of the most prevalent emotions that most new nurses experience after the NCLEX, when they are on their own for the first time.
Fear that they don't have what it takes to be a nurse.
Fear that they might miss something.
Fear that they may hurt or even kill their patients.
One new nurse recently shared what she was feeling during orientation:
"I have five patients even on orientation and one is on a ventilator with contact and droplet precautions; it kind of throws me. I am terrible at time management.
I wonder if floor nursing is not for me. I love taking care of people but the pace is definitely a challenge. I am going to be terrified when I have to work alone. Other nurses have up to seven patients. I can't even imagine that."
---
 What if… a Nurse Fails to THINK Like a Nurse?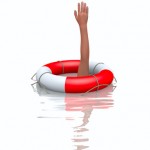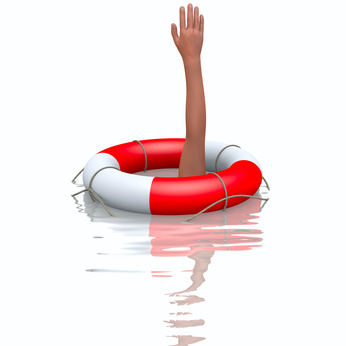 If a new nurse is unable to use and apply knowledge and think like a nurse, what is the ultimate consequence when a post-op patient develops a complication such as sepsis, and it goes unrecognized until the patient is critically ill and in septic shock?
A patient can die as a result.
The nursing literature calls this phenomenon "failure to rescue", and it occurs when early but subtle signs are not recognized by the nurse until it is too late.As a rapid response nurse I have witnessed this tragic reality. This is one of the reasons I am so passionate about the importance of strengthening understanding of clinical reasoning by new nurses. It literally is a matter of life and death!
---
Why Every New Nurse Needs a Mentor

There is no such thing as a "born nurse." Every new nurse needs a mentor (think Yoda from Star Wars) to guide and smooth the often bumpy transition from nursing school to clinical practice. You can become the nurse you were meant to be because you now have access to the second edition of THINK Like a Nurse: Practical Preparation for Professional Practice. Think of it as a written mentor.
When you read THINK Like a Nurse you will learn how to:
Overcome your fear of caring for multiple patients by incorporating practical strategies in the clinical setting
Decrease your stress and increase your comfort and confidence
Acquire DEEP learning of what is most important to patient care
Strengthen and develop your ability to THINK like a nurse so you are prepared to "rescue" your patient when complications develop.
---
How I Learned to THINK Like a Nurse

When I began my first nursing position over 30 years ago, I remember the fear and anxiety of now being responsible as a charge nurse for over 40 mentally ill patients at a state hospital. I was stretched, but I learned and grew from this experience. I have since worked in such diverse settings as pediatric home care, skilled care, step-down NICU, cardiac telemetry, and ICU, and ED.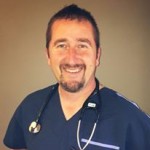 I observed that though there are unique differences to each clinical setting, the way a nurse thinks to identify and recognize relevant clinical data and establish care priorities is constant. When I pursued my passion to become a nurse educator several years ago and understood the theoretical framework of clinical reasoning, I was able to use my lens of clinical practice as well as nurse educator and break down the essence of nurse thinking step-by-step.
Though lengthy care plans using three-part NANDA nursing diagnostic statements are the norm in most nursing programs, this is NOT how an experienced nurse thinks when providing patient care. I developed a unique, sequential 12-question step-by-step process that integrates nursing process, critical thinking, and clinical reasoning. ANY student can readily understand how a nurse thinks. Best of all, it works in any clinical setting.
These are the same principles I have used to strengthen and develop my practice in a wide variety of settings over the past 30 years. I am confident that these principles will also work for you.
Students are Saying…
"I've referred to this book countless times throughout nursing school and I know it will be a great reference as I go along in my career. Every time I have re-looked at it, I see new things or I see them with a different perspective. Your book has helped me to recognize my own personal growth. It has been the most foundational book in all of my nursing education thus far."
-Natalie, SN, Azusa Pacific University, California

---

"After reading this book, I am more confident to go into my nursing practice. The wealth of practical information in this short read is like having a year's worth of nursing experience under my belt. I highly recommend this valuable book for new grads!"
–Tamera Wimbley, SN. Normandale Community College, Minnesota
What You're Getting…(a Written Mentor!)
Paper textbook (8.5 x 11), PDF eBook, or audiobook!
My book is broken down into four parts. Each has a unique emphasis that makes it easy to integrate nurse thinking into your practice whether you are a student or new nurse!
Part I: Is Nursing for You?



Do you have what it takes to be a nurse? Simple quiz with reflections that get to the heart of successful nursing. Identify areas of weakness to make them a needed strength!
How to THRIVE, not merely survive while a student. How many hours of work is too many to be successful in nursing school?
Part II: Preparing for Practice

How to integrate the "art" of nursing into your practice. Be the nurse your patients will warmly remember through the use of caring interventions, presence and even spiritual care.
As a nursing student you are now entering a profession, not just training for a job! How you must act will be clearly explained so you can live out the values and ethics of the nursing profession as a student and new nurse.
What is the most important thing to know about every medication you administer? The short answer…the mechanism of action. My book explains why.
What lab values are most important? Create a plan of care around a relevant abnormal lab value. You will be one step ahead of your peers with this knowledge derived from my years of clinical practice.
Part III: Essentials of Clinical Practice
How to think like a nurse. There are four ways a nurse must think to provide safe care and set priorities at the bedside. The first is nursing process, but I explain why NANDA can sometimes be a NO-NO!
Why clinical reasoning is the essence of nurse thinking. Did you know that clinical reasoning is also the essence of the NCLEX? You'll be prepared for both when you deeply understand this nurse thinking skill.
How to think like a nurse in 12 sequential steps. Learn and apply my unique strategy to simplify this essential nurse thinking skill in the clinical setting.
How does an experienced nurse perform a head-to-toe assessment? How does a nurse juggle competing priorities and manage time with multiple patients? How can you communicate effectively with a physician in the middle of the night? I answer these questions, and more!
Part IV: Starting Your Nursing Career



How to get your first position after you pass the NCLEX. How do you nail your interview to make the best impression?
What does it take to progress and become an expert nurse? How does a nurse lead and be an effective charge nurse if this role is expected?
How to decrease stress and fear so you are able to relax and think like a nurse!
What experienced nurses and physicians would say to guide and strengthen you as a new nurse.


---
Leading Nurse Educators are Saying…

"This book would really be helpful to newly graduated nurses as well as senior nursing students. Keith gives a great example of situated coaching on electrolytes, cardiac preload, and afterload. I commend Keith on his scholarship and heart in this work."

–Patricia Benner, RN, PhD, FAAN, FRCN
Professor Emerita, University of California, San Francisco
Author of From Novice to Expert

---

"THINK Like a Nurse provides relevant information in an easy-to-read, clear, and focused manner along with helpful advice from an expert nurse and teacher. This book is a powerful resource for nursing students. They can read/review this book each semester and subsequently improve their ability to 'think like a nurse' with each clinical experience as they progress through their nursing program and even their first year of nursing practice."

–Shirlee J. Snyder, EdD, RN
Co-author of Kozier & Erb's Fundamentals of Nursing
As a nursing student, you've already invested thousands of dollars on your nursing education. Graduate nurses willingly pay hundreds more on NCLEX review classes and manuals to pass the test. The investment was wise because you can now pursue your passion as a professional nurse.
For just a fraction of what you have already spent, you can make a similar investment in softening the blow of reality shock and transition successfully to real-world nursing practice.
If the only thing THINK Like a Nurse does is to provide practical strategies to help you overcome your fear of caring for multiple patients, decrease your stress and increase your comfort and confidence in the clinical setting, would it be worth NCLEX review manuals or a class that costs $100 or more? Yes.
But I'm not asking you to pay $100. In fact, it won't even cost you $80 or even $60.
When you take advantage of my special offer, your total investment is less than $50!
Comes in the following formats, you decide what works best for you! (mp3 audiobook 50% off with purchase at checkout!)
I know the value of what I have created. I have priced it so reasonably to give you the chance to see for yourself. I do not want money (or the lack of it!) to stand in your way.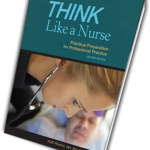 $39.95 eBook $44.95 Paper text
Save $35! BUNDLE:eBook/text: $49.95
Save $35! BUNDLE:audioBook/text: $49.95
---
I would like to make this decision easier for you by adding the following:
3 FREE Bonuses
When you act now, you'll also receive these bonuses worth $110 absolutely FREE!
Bonus #1-TWO Clinical Dilemma Case Studies ($20 value!)
These case studies emphasize practical principles to integrate the "art" of nursing in your practice. Two case studies illustrate these two dilemmas often seen in practice:
Anxiety or Spiritual Distress? How to address anxiety and identify the possibility of spiritual distress.
Nurse-to-Student Incivility. How to identify bullying behavior and respectfully address it!
Bonus #2-THREE Clinical Reasoning Case Studies ($60 value!) 
Each case study will help you to USE and APPLY knowledge as well as PRACTICE the nursing skill of clinical reasoning. These topics also address the medical/nursing priorities of the ABC's (airway/breathing/circulation).
Each study comes with PDF blank student version and fully developed answer key.
Pneumonia/COPD Clinical Reasoning Case Study
Heart Failure Clinical Reasoning Case Study
Sepsis Clinical Reasoning Case Study
Bonus #3-SIX Clinical tools and handouts
These tools were created for my students and have been successfully "road-tested" to strengthen your knowledge of pharmacology, labs, and clinical reasoning!
1. Worksheet: Medications That Must Be Mastered
2. Handout: Most Commonly Used Categories of Medications
3. Worksheet: Lab Planning
4. Handout: Clinical Lab Values and Nursing Responsibilities
5. Handout: Clinical Reasoning Questions to Develop Nurse Thinking
6. Worksheet: Patient Preparation. This is a Word doc. If you purchase the eBook you can modify it and make it your own!
---
My Guarantee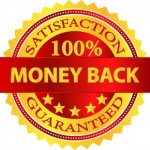 My book comes with a no strings attached, money back guarantee. You will become better prepared for professional practice and will transition successfully to clinical practice. I am confident that my strategies will work for you as they have worked for me.
If you are not completely satisfied that my book lived up to your expectations to prepare you for real-world practice by strengthening your ability to think like a nurse, my guarantee is good for not just for 30 or even 60 days. Email me and I will promptly refund your purchase within 90 days, no questions asked.
---
How to Get Prepared for Practice
My book can serve as a written "mentor" that you can refer to over and over to strengthen your transition to real-world clinical practice.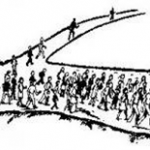 You're standing at the crossroads. It's decision time. One path is the broad, rocky road of survival and just getting by. The other is the hard but narrow path that fewer students will choose by doing what is needed to be the very best.
If you continue to do the same thing that you've always done, you will get the same results. Do something different and things can change. Purchase THINK Like a Nurse today.
$39.95 eBook $44.95 Paper text
Save $35! BUNDLE:eBook/text: $49.95
Save $35! BUNDLE:audioBook/text: $49.95
---
About Keith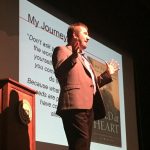 Keith Rischer, MA, RN, CEN, CCRN is an author, blogger, nurse educator, and staff nurse who has practiced for thirty-one years in a wide variety of clinical settings. He currently works in critical care and ED. Defined by his passion for nursing and excellence in education, he is a recognized authority on clinical reasoning and its relevance to nursing practice.
He has presented his insights to nursing students and nurse educators at conferences and workshops across the country.
Featured In…
His innovative work on clinical reasoning has been featured in the following nursing publications: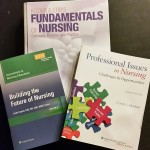 Kozier & Erb's Fundamentals of Nursing 10th ed. student textbook
Innovations in Nursing Education Volume III edited by Linda Caputi and sponsored by the National League for Nursing
Professional Issues in Nursing: Challenges & Opportunities upcoming 4th ed. (2016) edited by Carol Huston (3rd ed, shown in photo)