Description
Receive a FREE paper copy of  the educator text TEACH Students to Think Like a Nurse and student textbook THINK Like a Nurse when you enroll in my new all-inclusive membership! ($100 value)

Get all-inclusive access to over 200 case studies with two case studies added each month plus webinars to get students nurse thinking and practice ready! Get started today for only $1!

---

Save $25 with this bundle that allows you have it both ways!
Listen to each chapter while on the move PLUS the comfort of a paper text to mark up and highlight in this unique bundle!
AudioBook Highlights:
Individual MP3 audio file of each chapter.

Treat each chapter as a nursing podcast!
Place these files in your iTunes library or smartphone and you can take it anywhere you are!


---
Each chapter is a separate mp3 file. The 27 chapters are almost 1 GB in size so give it time! Once the folder is downloaded, simply open up the zip folder and do the following:
Copy and paste the mp3 files into your iTunes folder. To keep everything together in one folder, make a new playlist by going to the "File" menu and name it with the book and place files here
To make your own audiobook in iTunes, this link can walk you through these steps
If you have a Windows PC and no iTunes, copy and paste the folder with the mp3 files into the "Music" section just above the "Pictures" on the Quick Access on your menu bar
To place on your phone, open up the mp3 files on your phone (droid) and copy and paste
---
PLUS…Transformation Toolbox Supplement!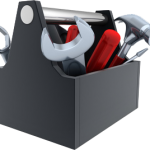 What makes this book unique, is that it not only emphasizes the TEACHING that is needed to strengthen nursing education, but it provides numerous TOOLS that make needed change possible!
This supplement contains the following tools, including four clinical case studies that will engage students and help them practice and develop the nurse thinking skill of clinical reasoning.
Teaching the Art of Nursing
Clinical Dilemma Case Study: Anxiety or Spiritual Distress? Practice the "art" of nursing with this dilemma that emphasizes the importance of holistic care.
Teaching the Applied Sciences
Worksheet: Medications to Master. Blank worksheet that uses the "Pharm. 5" questions to guide student learning of what is most important
Worksheet: "Lab Planning." Blank worksheet guides student learning of most important lab data and develops a "lab plan of care" by identifying essential nursing assessments for relevant abnormal labs
Teaching Clinical Reasoning
Template: Clinical Reasoning Questions to Develop Nurse Thinking. The foundational tool to develop clinical reasoning in students. This template can be the primary care planning tool for advanced clinical instead of a traditional care plan.
Teaching in Clinical
Template: DEEP Learning of MOST Important in Clinical. Prepares students for your clinical rotation by identifying the meds, labs, problems, complications, and nursing skills that need to be known.
Worksheet: Patient Preparation. Simplified clinical prep tool for advanced students. It's just like the worksheet I use in my clinical practice.
Pearls from Clinical Educators
Quick Medication Guide: Concise summary of major pharm classes to help students quickly grasp the most common classes and the prefixes/suffixes they have in common. Contributed by Nancy Delmont.
Patient Assessment Form. Guide that highlights physical assessment and resultant care priorities. Great for clinical education with beginning students. Contributed by Patricia Pence.
Care Web: Concept map format of care planning that will help students make needed connections between clinical data. Contributed by Claudette Abounader.
Teaching in the Classroom
Template: Transform My Lecture. Word doc. quickly identifies eight essential components of a concise NEED to know presentation.
Heart Failure Clinical Reasoning 1-2-3. Three clinical reasoning case studies on heart failure. Complete with PDF of blank student version and fully-developed answer key.