"Come to me, all of you who are weary and carry heavy burdens, and I will give you rest."
Jesus of Nazareth, 33 AD, Mathew 11:28-30
Weariness. business, and continually carrying heavy burdens seem to be the accepted "new normal" for nursing students and faculty. Needed rest will have to wait until you graduate or complete the school year. But that long-awaited hope will do little to sustain you now. As you experience the burn of the rigors of nursing school, you consume ever increasing amounts of coffee or energy drinks to get you through the day.
Is there a better way?
Is it possible to find rest in the midst of the storm?
Pursuing Perfection
I am a perfectionist and a driven type A who struggles with criticism. I am not  unlike many of my students who when they receive an "A" for a care plan that received 14/15 points, contest the loss of the 1 point, rather than seeing that they did really well and received 14!
I seem to say over and over to my students, "Give yourself grace to be a student!" Which simply means, you are going to make mistakes. Learn from them and accept your limitations. Your identity, value, and worth is not defined by your letter grade!
I can apply this desire to be perfect to faculty as well. We recognize what is at stake and the need to do all we can to promote the learning of our students. We continually "tweak" our content and PowerPoints and allow the "creep" of academia to consume more and more of our free time.
A Better Way
King David, (one of Israel's mightiest kings, 1000 BCE), was a "giant slayer" as a young man and wrote most of the Psalms (songs) of the Old Testament. He wrote the following that remains relevant today:
The Lord is my shepherd; I shall not want.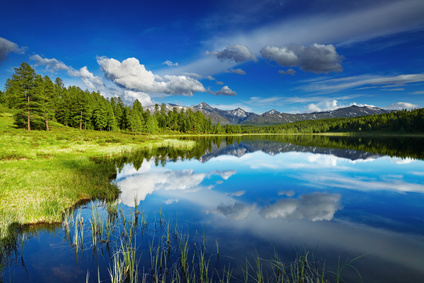 He makes me lie down in green pastures.
He leads me beside still waters.
 He RESTORES my soul.
Psalm 23:1-2
Finding Rest
The rest that you are needing is more than just physical. It is also spiritual. You are loved deeply by God who desires to be your shepherd and lead you to a place of restful still waters and satisfying pastures of His presence in your life. Do this, and the promise of RESToration of your soul will be realized.
You were meant for another world, therefore nothing in this world provides lasting satisfaction and joy.
There is only one thing that is required on your part… you need to recognize your need and come…
The following resources will help you to realize the rest you are looking for.

*The last three resources are from the ministry of John Piper, an internationally acclaimed author and my former pastor. His website is a compilation of his writings, teachings, and sermons from over 30 years of ministry.