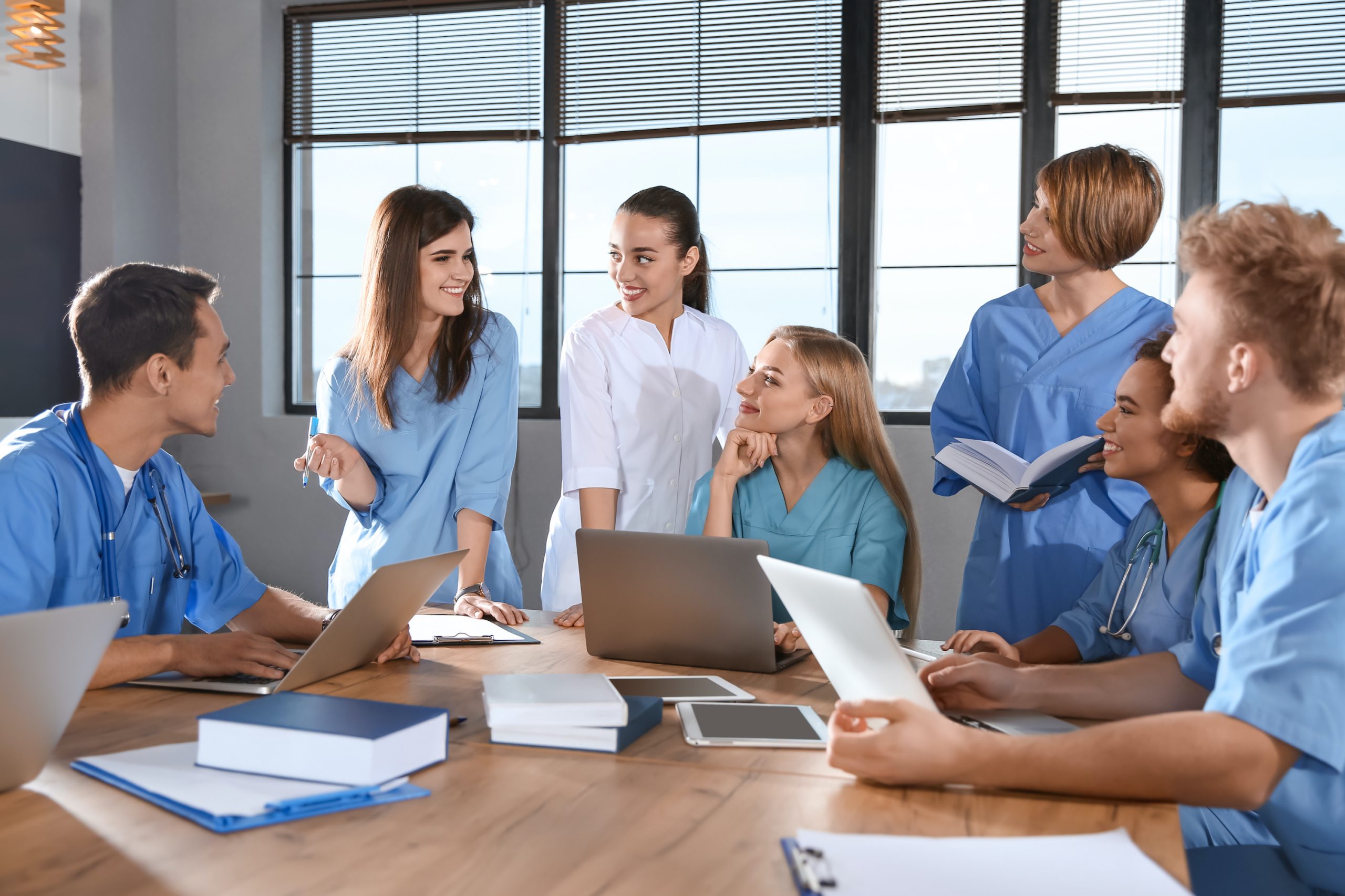 Transforming nursing education is critical to closing the academic-practice gap — the gap between how nursing is taught and experienced in real-world practice. Educators need to bring clinical practice realities into the classroom to practice clinical judgment. Three ways to transform classroom learning according to the Carnegie Foundation's research published in Educating Nurses: A Call for Radical Transformation:

Contextualize content taught to the bedside.

Integrate class and clinical learning.

Emphasize clinical reasoning as a thinking-in-action skill that develops clinical judgment. (

Tanner's Clinical Judgment Model

is a clinical reasoning process!)
What strategy accomplishes each of these essential paradigm shifts? Unfolding case studies!
Preparing for Active Learning in the Classroom
Do you struggle to engage students with active learning in the classroom? These simple strategies will create an environment that is conducive to active learning and get students to become active participants in the learning process, needed for practicing clinical judgment skills for safe practice and licensure! 
Make time for active learning.
Limit lectures to 15-20 minutes.

Include only NEED-to-know content for a 1

st

year generalist nurse.
Put your content on a diet by emphasizing the following areas as a template for a practice-based presentation:
Pathophysiology review (if applicable)

Diagnostic and laboratory results 

Clinical manifestations

Priority nursing assessments

Medical management and pharmacology

Nursing process and care planning that includes holistic and psychosocial care priorities

Problem recognition

Patient education
Make sure students come to class PREPARED.
Use tickets to class…

Portion of a case study. 

Short quiz that emphasizes application of content

Create a list of questions from the textbook that capture essential content that students need to find the answers to.
Use KeithRN SKINNY Reasoning Case Studies.
Part I: Noticing and interpreting relevant data. Students complete as a classroom prep activity.

Part II: 5 questions that put it all together: 
After interpreting relevant clinical data, what is the primary problem?

State the rationale and expected outcomes for the medical plan of care.

What nursing PRIORITY will guide your plan of care?

What psychosocial/holistic care PRIORITIES need to be addressed for this patient? Tanner's Clinical Judgment Model emphasizes thinking like a nurse and how a nurse cares impacts how a nurse notices.
What educational/discharge PRIORITIES need to be addressed to promote health and wellness for this patient and/or family?
Students break out into small groups to complete the questions. Each group presents their best response to guide learning. You're no longer the sage on the stage!
Benefits of KeithRN Case Studies

It's easy to make classroom learning active with KeithRN case studies. Benefits include:
Salient scenarios derived from the lens of recent practice contextualize essential content including pharm, F&E, nursing process/plan of care, and more.

An emphasis on higher level clinical reasoning skills.

Open-ended questions that require deep reflection and understanding of essential content, no ability for students to guess their way through.

Different levels of complexity—the patient's situation unfolds over time.

A consistent framework of clinical reasoning questions. (Each level uses the Tanner's Clinical Judgment Model as a framework which is the essence of the NCSBN model used to guide NextGen NCLEX.)

Versatile application—can be used in classroom, clinical as a replacement activity, or in post-conference discussion or simulation prep.

An answer key for faculty!
In closing
Bring nursing practice realities into your content by making learning active. PRACTICE clinical reasoning skills to develop clinical judgment by using case studies as a foundational strategy. You can also mix it up by using reverse case studies — students create the case study in small groups.
What questions do you have about using case studies in your classroom? Do your students resist, and insist they are teaching themselves? Do you struggle to make time for active learning, and put your slides on a diet? Respond in the comments!
Watch the video below to learn more about active learning and see a sample case study in action!