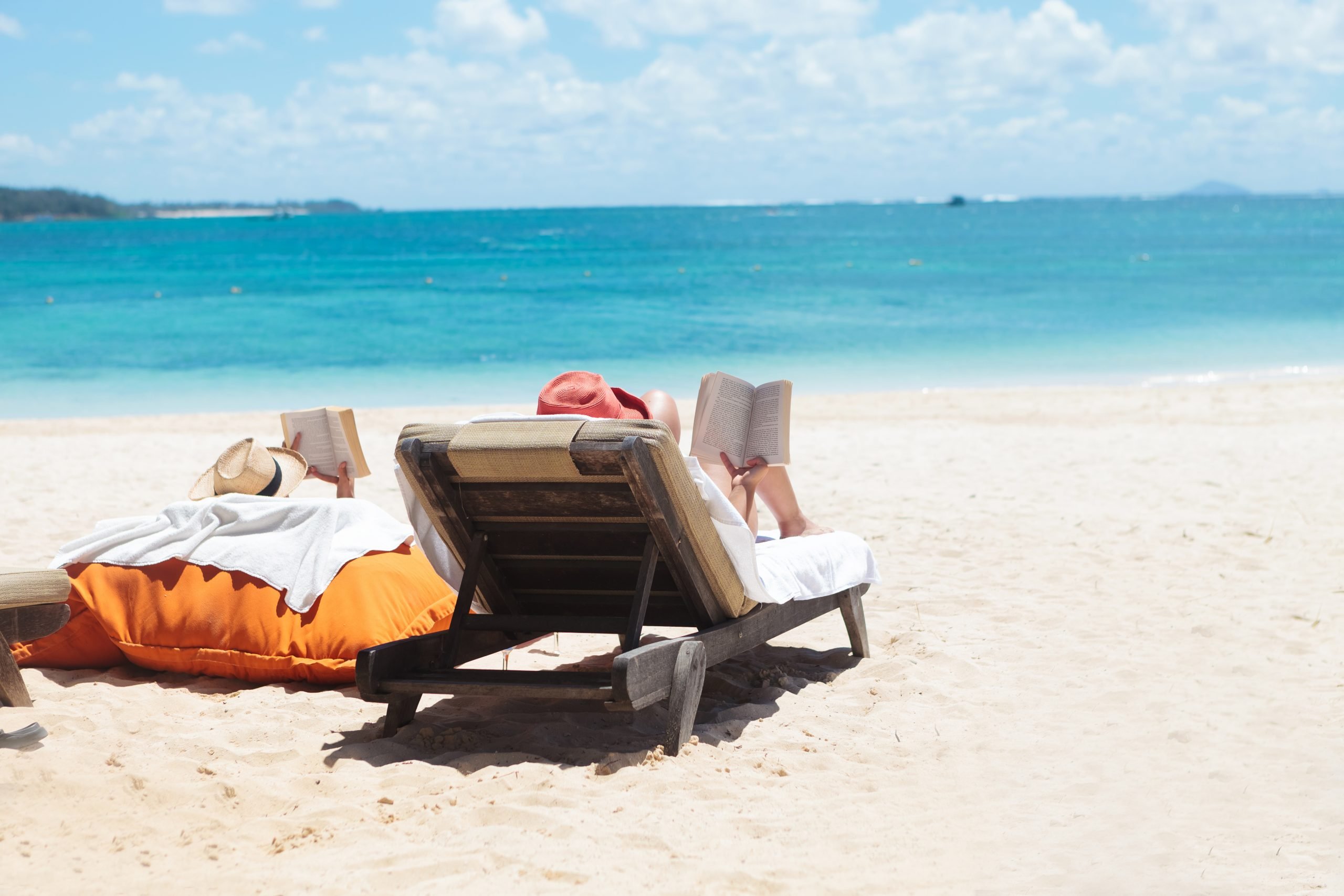 Enjoy your summer. Relax by the pool, lake or ocean and enjoy the beauty of creation. Nature has a way of refreshing the human spirit like nothing else and according to current research is actually good for your brain!
Though summer is a time to obtain some much needed R&R, there are a few books that should be included on your short list when you hit the beach so that seeds of transformation can be planted now, which can then take full root by fall.
Do you struggle to truly relax or are you thinking about your to do list in academia?
I have a confession to make. I find it difficult to rest. I am a type A driven individual who does not know when to stop. Though this has served me well by getting much accomplished in nursing education and KeithRN, it led to early heart disease in my 40s that could have been life threatening!
I completed my BSN in 2005 and went straight to complete my master's in nursing education. Just after I completed my master's, I began having chest pain walking briskly into work that stopped after a few minutes of rest.
Knowing that this was relevant, I had a workup that confirmed a 99% left anterior descending (LAD) lesion and had a PTCA/stent. I have since been good, but am still in need of reminders to slow down and pursue margin.
I have a feeling I am not the only nurse educator who struggles in this area. Therefore in the hope of keeping any other type A transformational nurse educators alive long enough to make a difference, I want to place the following book at the top of the list to read this summer:
Margin: Restoring Emotional, Physical, Financial, and Time Reserves to Overloaded Lives
If you can identify with the title, then you need to read this book! In my survey of nurse educators one of the greatest struggles they identified was the lack of time to do the things that needed to be done and feeling stressed with overload.
Margin takes a holistic look at what is really important in life by including the spiritual dimension of our humanity. Think about a page in a  book. Why is there a margin on each side of the paper? Is this wasted space or does "margin" have a purpose?
This blank space is the beginning of experiencing emotional and spiritual rest. How to practically incorporate this into your life is a theme that runs throughout the book.
Educating Nurses: A Call for Radical Transformation
Though Educating Nurses came out in 2010, it remains a must-read for nurse educators. It summarizes the educational research of the Carnegie Foundation which was led by Patricia Benner. This book gave me permission to do things differently when I read it in 2010. Though it identified the problems that need to change in nursing education, it was short on practical strategies to see this transformation realized.
My website, blog and clinical reasoning tools that practically integrate clinical reasoning and allow students to use knowledge were directly influenced by the research findings in this book.
Illuminating Florence: Finding Nightingale's Legacy in Your Practice
Nightingale was so much more than a "lady with the lamp." She had a fiery passion to transform nursing and nursing education.
Illuminating Florence (82 p.) captures her passion in her own words with quotes categorized by topic. They provide windows to her heart and soul that remain relevant to nursing today.
For example:
"I think one's feelings waste themselves in words; they ought all to be distilled into actions which bring results. Data is passive; only people can act."
Since most fundamental textbooks do not capture this side of Nightingale, share this and other quotes with your students to transfer her passion for caring and making a difference to the next generation.
Creating & Sustaining Civility in Nursing Education (2nd ed.)
Incivility and bullying remain endemic in nursing and nursing education. In one survey, 96% of nurse educators responded that mild to severe levels of faculty-to-faculty incivility were present in their department (Clark, 2013).
Creating & Sustaining Civility in Nursing Education 2nd ed. by Cynthia (Cindy) Clark is an expert and the most published nurse educator/researcher on incivility. She emphasizes practical steps to create a culture of "civility" that she defines as:
"Respect and dignity for the individual that honors the differences of others. Be willing to discuss these differences openly and desire to seek common ground."
Incivility cuts three ways in nursing education, and Cindy Clark addresses each of them in detail as well as practical solutions to create a culture of respect and civility:
Student to faculty

Faculty to student

Faculty to faculty
I have been blessed to have met Cindy personally and can testify that she lives out what she preaches about restoring caring and respect to nursing education!
The second edition is expanded and brought up to date with best practice and practical solutions to strengthen nursing education that includes bridging the gap between nursing education and practice.
The book emphasizes solutions that include role modeling, mentoring and other evidence-based strategies that both faculty and students can implement to promote and maintain civility and respect in nursing education.
Teach Students to Think Like a Nurse
Though I may be a bit partial to this book since I also wrote it and published it last year, based on the feedback I have received from educators it is worth recommending!
My goal in writing this book was to make practical, evidence-based practice that is needed to strengthen and transform nursing education, so students graduate practice-ready by being able to clinically reason and think more like a nurse.
As a newer nurse educator, I saw and experienced the chasm of the current education practice gap. From infobesity in the classroom with slide presentations that had TMI to lengthy written care plans that insisted on three-part NANDA statements to establish a nursing priority, I realized the need for change.
Fortunately, Patricia Benner communicated the way out of the wilderness that I followed as I read Educating Nurses: A Call for Radical Transformation.
This book communicated the problem and how to implement transformational change that includes contextualizing content to the bedside and emphasizing clinical reasoning.
The clinical reasoning case studies and other resources I developed are an outgrowth of this book that also is a need to read if you haven't already!
If you are struggling to make learning active and relevant for your students, this book will help you take that all-important next step!
Triage!
As an emergency room nurse, I triage by prioritizing every patient and every order and determine what I need to do first.
In the same way, use the principle of triage to help guide you and decide what book to read first.
What part of the living house is in need of repair in your program? Is it character, bad attitudes, or struggles with applying knowledge and thinking like a nurse?
Get clarity, then go after this current challenge with all your might just like they do on home improvement programs as they tear down walls to build something better and more beautiful!
In Closing
Choose one of these books that resonate with your current need and make it a priority to complete it by fall and then put it into action!
Though academia can be stressful, it is my hope and prayer that these resources will be a spark to fan the fire and rekindle your passion. Passion is contagious, and once your fire is burning brightly you will be rested and ready to embrace the challenges to be a transformational nurse educator come fall.
But more importantly, you will transfer this fire to every student you touch and be an educator who truly makes a difference!
Comment Question
What books have you found helpful to rekindle your passion as a nurse educator? What would you recommend?
Comment below and let the conversation begin!
References
Clark, C. M. (2013). National study on faculty-to-faculty incivility: Strategies to foster collegiality and civility. Nurse Educator, 38(3), 98–102.