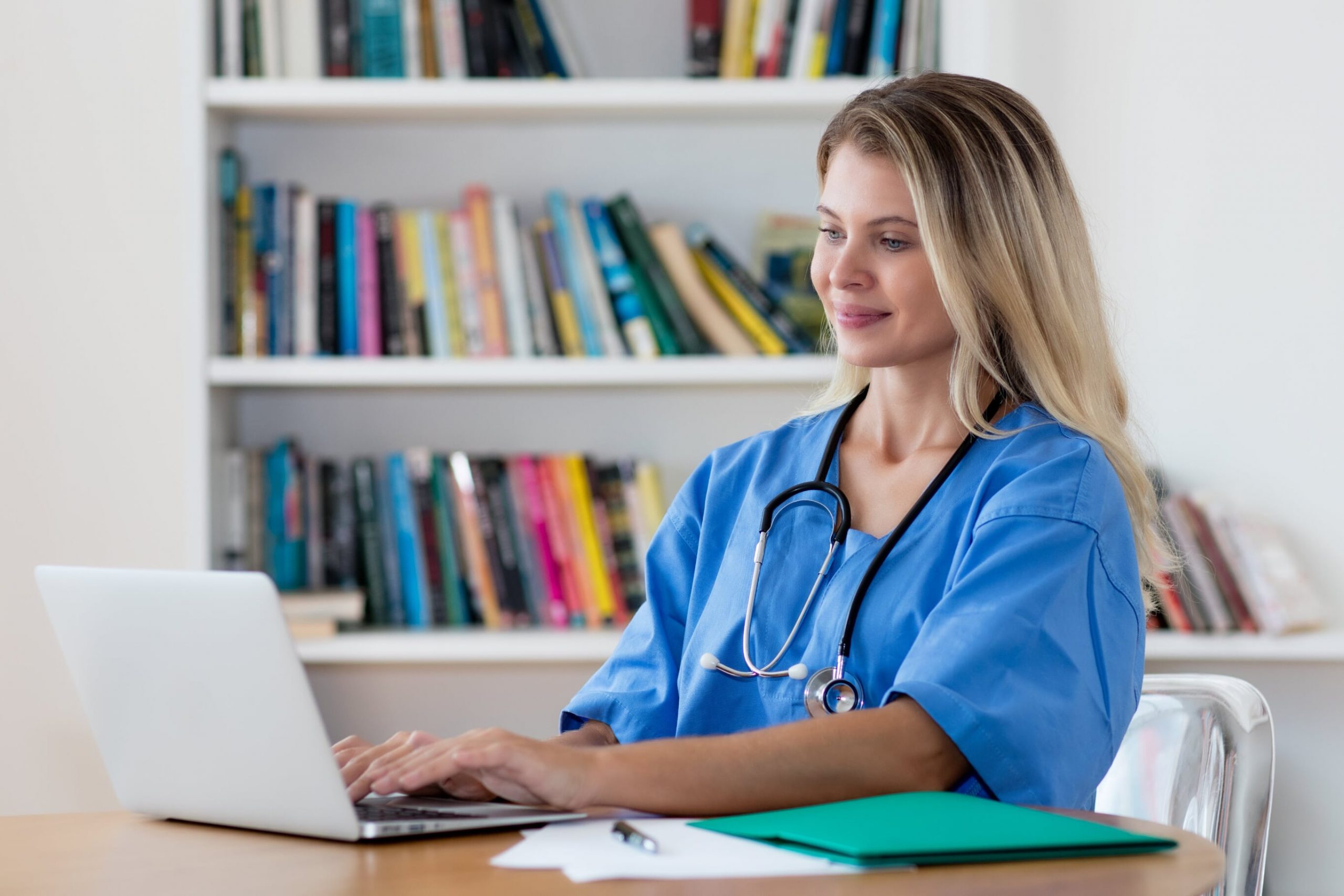 Did you know that case studies are among the most effective ways to teach a practice-based profession and have been used successfully in nursing education for decades and medical education for over 150 years!
Why Unfolding Case Studies?
To transform how nursing is taught, clinical content must be contextualized to the bedside of patient care to promote retention, clinical and classroom learning need to be integrated, and clinical reasoning, which captures the thinking in action at the bedside of patient care, must be emphasized (Benner, Sutpeh, Leonard, & Day, 2010).
The case studies that KeithRN has written and published integrate these essential paradigm shifts and are grounded in educational best practices.
Though LOW tech, unfolding case studies that simulate clinical realities and utilize clinical reasoning questions are HIGH in learning value. They can successfully develop the clinical judgment your students require for safe practice and licensure.
Now that the pandemic has accelerated the utilization of alternative learning in the virtual setting, engaging students through active learning is crucial to strengthen clinical judgment during these challenging times for both students and educators.
To maximize the effectiveness of KeithRN unfolding case studies in your virtual class or clinical setting, I would like to share the following best practice principles to strengthen student learning amid this current storm.
Transforming the Virtual Classroom
One of the most common educator complaints of teaching virtually is that students are not engaged. Though this problem was present in the traditional classroom, it is now a more significant problem than ever.
This present weakness of virtual classroom teaching can be mitigated when students are required to engage and use knowledge through application activities relevant to patient care. I have written a unique level of an unfolding case study simulation titled Skinny Reasoning that captures nursing's global thinking and problem-solving in a concise four-page scenario that can be completed in 30 to 45 minutes and a faculty-guided classroom discussion.
Here are two strategies to strengthen and transform both the traditional and virtual classroom setting!
Strategy #1: SKINNY Reasoning Unfolding Case Study
To get started on your journey to transforming the virtual classroom using a SKINNY Reasoning case study, take the following next steps:
On KeithRN, select one of the 30 case study topics of Skinny Reasoning or access a FREE Skinny Reasoning on COVID-19 on KeithRNs home page!
Post the writable PDF student version around a week ahead of time and have your students do part one, which is the first two pages that include identifying what clinical data is relevant and why it is significant. There is no multiple choice guessing. Each question is entirely open-ended and replicates real-world clinical practice.
Begin your virtual classroom in one of two ways. If you have not posted your slide presentation for your students to review ahead of time, concisely review essential need to know content in only 15 to 20 minutes. Identify textbook pages, so students are required to read and synthesize and not rely entirely on your PowerPoint. Then review the assigned case study and the first two pages.
To eliminate TMI and infobesity in your classroom presentation, if you are already a member of Think Like a Nurse, my all-inclusive membership, you have access to a template to help you create a concise practice-based lecture that covers all the bases in 20 minutes or less!
If you have posted your slide presentation ahead of time, start with a faculty-guided review of the first two pages calling upon individual students to communicate their answers and encourage other students to respond and see if they agree or disagree and why.
Part 2 of Skinny Reasoning and the next two pages consist of only five questions that require synthesis and interpretation of critical clinical data that includes identifying the current problem, medical management, nursing priority, and nursing process, and psychosocial and holistic care, and teaching and educational priorities. Depending on your classroom size, assign your students into small groups to collaborate and identify their best answers to these five questions. You are no longer the sage on the stage, but embrace your new identity as the guide on the side and go around and: each group to answer each question and then open it up for dialogue for the entire classroom to see if they concur.
It should be evident that this active learning approach promotes and requires engagement and the ability to apply essential content. You also expect them to have read the textbook readings BEFORE coming to your virtual classroom!
Strategy #2: Flipping the Case Study!
Instead of giving students an unfolding case study simulation already created, have students work in small groups to CREATE their own based on their knowledge of the topic you are teaching!
This alternative strategy takes student learning straight to the top of Bloom's taxonomy by creating and constructing knowledge in your virtual classroom and is called a reverse case study in the nursing literature.
For example, provide the first sentence of a case study simulation scenario by giving the name, age, ethnicity, relevant past medical history.
Let students develop the remainder of this scenario based on their knowledge of the topic that you are teaching.
Then let students develop and create expected normal and abnormal vital signs, nursing assessment findings, diagnostic lab results, and nursing priorities in the plan of care for this topic.
To provide nurse educators with powerful and time-saving tools to implement this strategy, in the all-inclusive membership, I provide a template of both a concise Skinny Reasoning case study format or a more complex template for advanced students.
If you are already a member, go to the classroom tools button on the homepage, go to the classroom tools button, and click the document link to download and put to immediate use!
Closing Thoughts
The challenges that the current pandemic has imposed upon nursing education has a silver lining. It has forced nursing faculty, some of who struggle to embrace needed change, to do just that, change!
Remember that the most important skill your students must possess to be safe in practice is clinical judgment. Like any other skill, clinical decision-making must also be practiced over and over.
Utilizing KeithRN case studies that emphasize clinical reasoning can provide this consistent practice of nurse thinking utilizing a practice-based framework of clinical reasoning as a low fidelity simulation in both the classroom and clinical settings, so your students graduate better prepared for both real-world practice and licensure!
Related Blogs
References
Benner, P., Sutphen, M., Leonard, V., & Day, L. (2010). Educating nurses: A call for radical transformation. San Francisco, CA: Jossey-Bass.
---
TOOLS to transform the way you teach!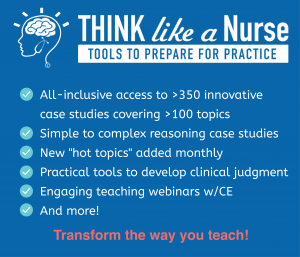 If you are looking for clinical replacement activities or resources to teach your classroom online or on campus, be sure to check out my all-inclusive membership that will provide the innovative tools to transform the way you teach!
Get a no-obligation quote to get your entire department inside at a dramatic discount!