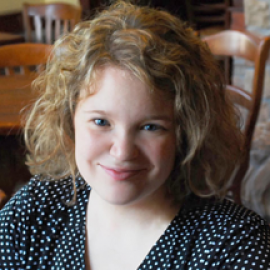 I had the pleasure of talking with Miriam Chickering, RN, the Founder and CEO of Nurses International on Facebook and YouTube Live on December 10, 2020.
Miriam is a maternal-child nurse, author, and nurse educator with a background in product development and design, business strategy, and consulting. She joined me to talk about ways to give back as a nurse educator through Nurses International.
Nurses International is a global non-profit nursing education consulting organization that provides nursing curriculum to 124 countries and is dedicated to relieving suffering in low-resource countries by providing quality educational support through open access resources to nurses and nursing schools.
Materials are created with the help of volunteers. Using its operational framework "Listen, Learn, Share, and Serve" NI improves healthcare worldwide by advancing global nursing knowledge by increasing access to excellent nursing education. Learn more at nursesinternational.org.
Some key takeaways:
There is a shortage of nurses globally. If we don't have nurses, we don't have a healthcare system. Nurses can do so much to relieve suffering on a global scale. If we can create equity in nursing education on a global scale, we can reduce suffering.
Helping nurses develop clinical judgment is the key to making an impact globally. Teaching methods for problem solving is critical. We don't have a lack of tools. We just need to teach people what's already available.
Nurses International has worked with leaders in healthcare education to develop an English-medium BSN curriculum. The courses are based on international standard content, adapted for low-resource settings and specially designed to bridge common gaps in foundational skills and problem-solving. Available to nurses and educators worldwide for free.
Be part of a global nursing program analysis! Email miriamchickering@nursesinternational.org to share information about your nursing program.
Want to make a difference? Help develop new courses to share with the world!
Learn more about Nurses International's academic initiatives and contribute by volunteering for a project! With a minimal time commitment, you can be involved in making a difference on a global scale. Students can be paired with faculty to help develop content as well!
One final takeaway: Nurse educators have all the tools needed to change the world, right from home with access to the internet. If you are a nurse, you are a leader and you have the skills to lead globally. Don't wait to lead. You can lead now!