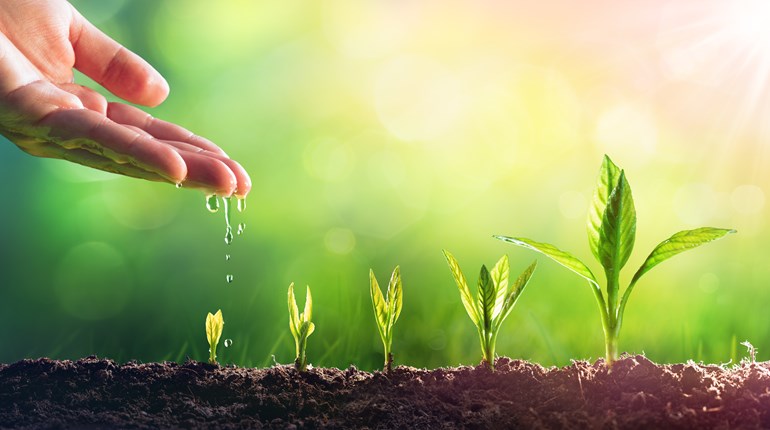 As the coronavirus pandemic dramatically impacts our nation and healthcare workers, the courageous work of nurse educators who were required to quickly transition to online instruction within a week resulted in a complete disruption of instruction.
Radical change, which does not come easy, was needed, and was a painful and challenging transition for most.
Difficulties, challenges, and trials in life are not embraced by most, yet it is during those hard times in one's life where personal and professional growth is most evident.
Trials, when received in the right spirit, can lead to perseverance and humbly accepting what needs to change so we can be agents of change and needed transformation in our program.
Looking back at my own life, painful experiences and difficulties such as the death of my best friend from cancer well before his time, academic incivility that showed me the door at the end of a school year, and a recent diagnosis of prostate cancer and surgery have been my disruptors and at the time unwelcome occurrences in my life.
But looking back, I can recognize Providence and a purpose to the pain. I have a new perspective on life and gratitude for each day, regardless of what it may bring. Academic incivility that was meant to derail my calling and purpose as an educator provided the opportunity to create KeithRN to best serve the needs of nurse educators.
Time to Reflect
What about you?
It is essential to step back and reflect now that the semester in the school year for many is coming to a close, and it is time to ask some essential reflection questions such as:
What was learned from this disruption?
What will never be the same in your program?
What will you do differently to strengthen student learning?
What ships will you burn from past ways of doing things to embrace a new normal?
Essential Question
I am blessed to be the admin of a supportive community of almost 5000 nurse educators in the Facebook group Teachers Transforming Nursing Education. (Request access and identify yourself as a nurse educator to get inside this community if you are not a member!)
I recently asked this question to the group:
Looking back on this semester, what positive takeaways have you experienced personally or professionally as a result of this pandemic?
I received an overwhelming response and would like to share the most common themes and comments that nurse educators on the front lines shared:
Loving Technology
Learned technology…ready or not!
Learning we are capable of more than we realize. We literally went from face to face to online learning in a week. That's pretty awesome
Professionally, figuring out this old dog can learn new technological tricks
I have loved learning new technology and changing up the way I teach.
I learned how to use Zoom. I learned how to create an escape room. It's been easier to Flip the class and put more onus on the students.
Educator Growth
I became more creative
I have loved the challenge to think outside the status quo and be forced to try new approaches. Quite honestly, some of the adaptations worked so well that I will be using them in the future.
Opportunities to think outside of the box and get super creative with methods for working with students
Forced me to slow down and enjoy my spouse and children
Professionally, our faculty have come together like never before to figure this out
The best sailors are trained on rough waters!!
I have learned a great deal both in the classroom and now how to hold a virtual classroom. I have built an awesome "pandemic toolkit" if you will, and I feel I never would have had any of this knowledge if I hadn't been thrown into it.
So many innovative ways to teach are going to come out of this pandemic! It has forced us out of our comfort zone and explore new ways to teach.
I have learned that there are so many more resources on the web for learning than I ever thought possible. I have been able to get more creative with teaching strategies because of this.
Personal Growth
Forced me to slow down and enjoy my spouse and children
I love the slow down of life. My mental health needed this slowdown. My professional life is a different story, but I'm loving my personal life.
I am loving more quality family time. Finding more education can be thoroughly done online.
We have slowed down as a family. Eating meals together. Doing puzzles. Sitting together reading our books. I'm relishing the time we are spending as a family.
Faith Growth
I found myself reaching deeper into my faith and the importance of sacrificial service as a nurse just as Jesus demonstrated by dying on a cross. There is a purpose in all this and I have sensed God's support and strength
Student Growth
I am also encouraged by the flexibility and resilience of my students. They have been the true "heroes" in all this.
I believe that my students have become more resilient from this experience and will be more likely independent as new graduate nurses.
Many students said that they had to push themselves to think outside the box and come up with innovative ways to get some skills done.
Students that would never speak up in a traditional classroom really have a zoom presence and voice!
No Growth or Support
Sorry, got nothing. Glad others do, but me nope, nada, zero, zilch positive
I quit today. I just couldn't take it any more. My program kept piling me with insurmountable work (three 10 hour online clinical days in a row is just one example) and I was all alone except for our part-time NCLEX tutor. No other faculty for support. No LMS. For-profit chain so no union. Angry students. It's just too much.
Closing Thoughts
Though the overwhelming number of faculty responses were positive and reflective of personal and professional growth and embracing change and recognizing its benefits, it was not all rainbows and butterflies.
As I reviewed these responses, these were my closing thoughts and essential takeaways for nurse educators in nursing education:
1. Embrace change. Change is not a dirty word and can lead to growth and needed transformation in nursing education.
2. Never forget. It is all too easy to put the past behind if and when things get back to a new normal, and lessons taught in the wilderness can quickly become forgotten. Resolve today never to forget what you have learned on your journey.
3. Stronger together. We were never meant to do life in nursing education alone. Two are better than one! We need to be a band of brothers and sisters who stand together on the front lines in nursing education.
Incivility remains a destructive cancer in academia and our profession that can easily metastasize. Let's resolve to be the needed change by supporting and valuing the God-given differences that each of us represents!
What was your take away?
I'd love to hear it, so please comment at the bottom of this page and share your thoughts with the world in the box below!
---
FREE COVID-19 case study and more!
Because this pandemic is ever-evolving in how nurses are caring for patients, I'm responding by offering new case studies and resources for nurse educators to help students learn from this crisis as it unfolds in real-time.
Get a free COVID-19 SKINNY Reasoning case study, and access other resources to strengthen student learning!
---
TOOLS to transform the way you teach!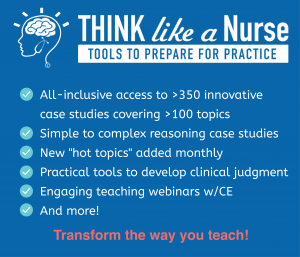 If you are looking for clinical replacement activities or resources to teach your classroom online or on campus, be sure to check out my all-inclusive membership that will provide the innovative tools to transform the way you teach!
Get a no-obligation quote to get your entire department inside at a dramatic discount!
---
Check out my latest YouTube!
Oops! We could not locate your form.