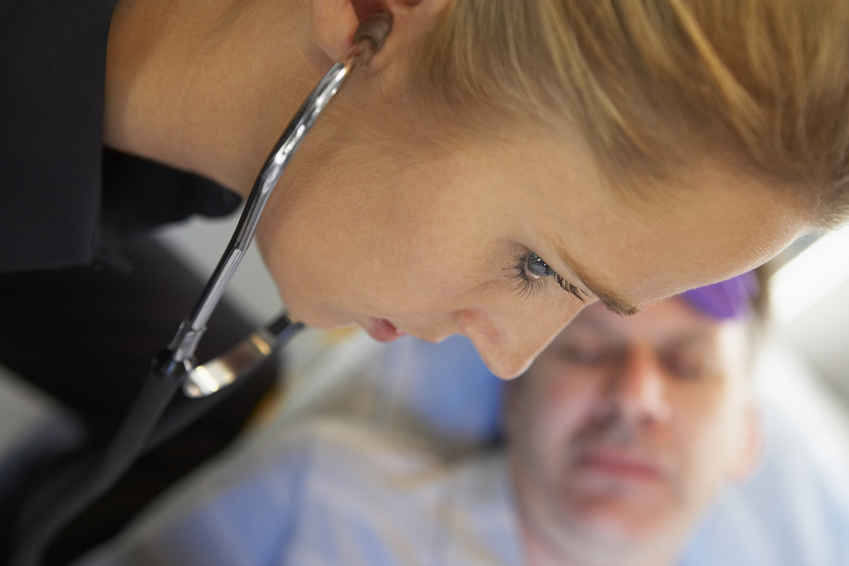 Lasater's Clinical Judgment Rubric (LCJR) has been used since 2007 to quantitatively measure and assess the development of clinical judgment through student performance using high-fidelity simulation.
Permission was obtained from Kathy Lasater, the creator of the LCJR, to modify this rubric using my unfolding case studies that also capture all four steps of Tanner's clinical judgment model and represent the essence of low fidelity simulation that simulates the thinking required for safe practice without the context of the skills lab or practice setting.
I have retitled this rubric the Case Study Clinical Judgment Rubric (CSCJR) that assesses the development of clinical judgment using a students' written performance on a KeithRN clinical reasoning case study.
Using Case Studies
KeithRN case studies are unique because they integrate all four reasoning steps of Tanner's model of clinical judgment that the LCJR is based. Each case study topic comes with a student writable PDF and a separate fully developed answer key.
This makes it easy to post any case study topic as a online classroom or clinical replacement activity that can be submitted to faculty who can then use this rubric to assess the clinical judgment reflected in the written work. Over time an improvement in clinical judgment would be the expected trend.
Assessing Clinical Judgment Step-by-Step
The four sequential reasoning steps a nurse uses to make a correct clinical judgment that are addressed in Tanner's model of clinical judgment and integrated into the modified case study rubric include:
Step 1. Noticing.
Does the student notice or recognize relevant clinical data in the case study and why is it significant? Noticing what is significant in a patient care scenario requires the application of knowledge (Tanner, 2006).
Effective noticing involves the following CSCJR subscales:
Recognizes relevant clinical data
Recognizes deviations from expected patterns
Step 2. Interpreting.
Once relevant clinical data is noticed and identified, this clinical data needs to be interpreted. What does this data mean and what is its significance (Tanner, 2006)?
Effective interpreting involves the following CSCJR subscales:
Identifies the clinical significance of relevant clinical data
Prioritizes data to formulate nursing priority
Step 3. Responding.
Responding requires the nurse to make a decision (Tanner, 2006). Based on the correct interpretation of clinical data, does the nurse need to act or respond or continue to monitor?
Effective responding involves the following CSCJR subscales:
Problem recognition-Priority problem
Professional communication using SBAR in the case study
Step 4. Reflecting.
Reflecting has two components. Reflection in action is the ability of the nurse to read the patient in the present and evaluate or adjust the nursing priority and plan of care based on the patient's response.
Reflection on action is done afterward and is the thinking that the nurse does after the situation and reflects upon the entire clinical judgment process from start to finish (Tanner, 2006).
Effective reflecting involves the following CSCJR subscales:
Evaluation/self-analysis
Commitment to improvement
Levels of Clinical Judgment-Scoring
There are four levels of clinical judgment with a numerical score that Lasater incorporated and is carried through on the CSCJR:
Exemplary (4 points)
Accomplished (3 points)
Developing (2 points)
Beginning (1 point)
Lasater identified that the goal for advanced nursing student performance is consistently at the accomplished level (3 points on the rubric).
First-year students continue to develop and would be consistently at the developing (2 points on the rubric) level of thinking.
There are two categories to be assessed for each of the four steps of reasoning. With a total of eight categories and based on the performance metrics for each category, the total score for any student would range from 8 to 32 points.
For example, an advanced student who is approaching graduation the goal total on a case study would be around 24 points, which is calculated by demonstrating performance on the case study at the accomplished level (three points) for all eight subcategories (3×8 categories=24).
For first-year students who are developing clinical judgment, you would want them to be at the Developing (2 points) level consistently (2×8 categories=16).
Scoring Worksheet
In addition to the rubric I also modified a scoring worksheet Lasater has provided for high fidelity simulation to score each section of the case study rubric which provide notes and feedback to the student all on a Word document.
If you are already familiar with the LCJR, scoring using this rubric will come easily. If this is new to you as an educator, please review the articles in the references below as additional review to strengthen your understanding of this essential content.
Share Rubric with Students
The strength of the LCJR is that it provides practical information that defines the level of clinical judgment that is the goal based on the level of the student.
Sharing this rubric in addition to their score will allow students to see where they are currently at in their development of clinical judgment and what they need to accomplish and demonstrate to move to the next level.
This information can validate that your students are practice ready and may even be a predicator of NCLEX success!
Research Needed
The reliability and validity of the LCJR is well documented in the nursing literature. Since this rubric is an adaptation, the reliability and validity of the CSCJR has not yet been established.
Further studies need to be done to establish the reliability and validity of this instrument. If you have the interest to use your program as a study site to implement these needed studies, contact me by email at keith@keithrn.com.
Download Case Study Rubric
You can download the case study clinical judgment rubric, scoring worksheet and faculty guide on my free resources page on KeithRN.com.
Put this rubric to good use and see for yourself how it can help assess the development and current status of clinical judgment.
Closing Thoughts
The coronavirus pandemic and its impact on nursing education is an opportunity for educators to put first things first which is the development of clinical judgment as the foundation for safe practice and licensure.
The radical transformation that is needed in nursing education that Pat Benner detailed in Educating Nurses: A Call for Radical Transformation has yet to be fully realized.
As a new educator who was inspired by her transformational paradigm shifts that included emphasizing clinical reasoning and salient case studies to make learning active continues to motivate me to provide unfolding case studies and other tools to develop clinical judgment.
The current culture in academia continues to emphasize predicator assessments (HESI, ATI, etc.) and NCLEX success as the focus and primary objective, not clinical judgment and practice readiness.
It is my hope and prayer that this rubric would facilitate a paradigm shift in nursing education that would place a higher priority on the development of clinical judgment so students graduate safe, practice ready and pass the NCLEX!
References
Lasater, K. (2007). Clinical judgment development: Using simulation to create an assessment rubric. Journal of Nursing Education, 46(11), 496-503.
Tanner, C. A. (2006). Thinking like a nurse: A research-based model of clinical judgment in nursing. Journal of Nursing Education, 45(6), 204–211.
 Related Blogs
---
Clinical Replacement & Online Teaching Tools

If you are looking for clinical replacement activities or resources to teach your classroom online, be sure to check out my all-inclusive membership that offers:
Over 100 case study topics across the curriculum
Multiple levels of complexity that emphasize clinical reasoning
Open-ended questions. No multiple choice!
Student version + fully developed answer key
Faculty webinars complete w/CE contact hours to successfully use the tools
You can now save $100 through 4/15 using coupon code "save100" when you purchase my annual all-access bundle that provides teaching plus essential teaching webinars.
To get a no-obligation quote to get your entire department inside at a dramatic discount, go to this link.
---
Nurse Educator Online Conference: Practical Strategies for Virtual Clinical Learning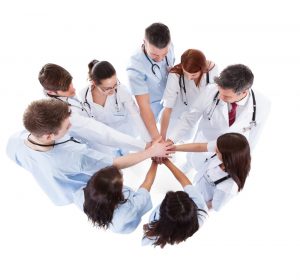 We had a great turnout and positive feedback on the nurse educator conference on Practical Strategies to Strengthen Online Learning on Tuesday, April 7th.
If you missed it, it's not too late! You can register to download the conference, get handouts and practical tools from each presenter through April 30th!
Learn More and register today!
---
My Latest YouTube to Help You Successfully Use Case Studies Online!