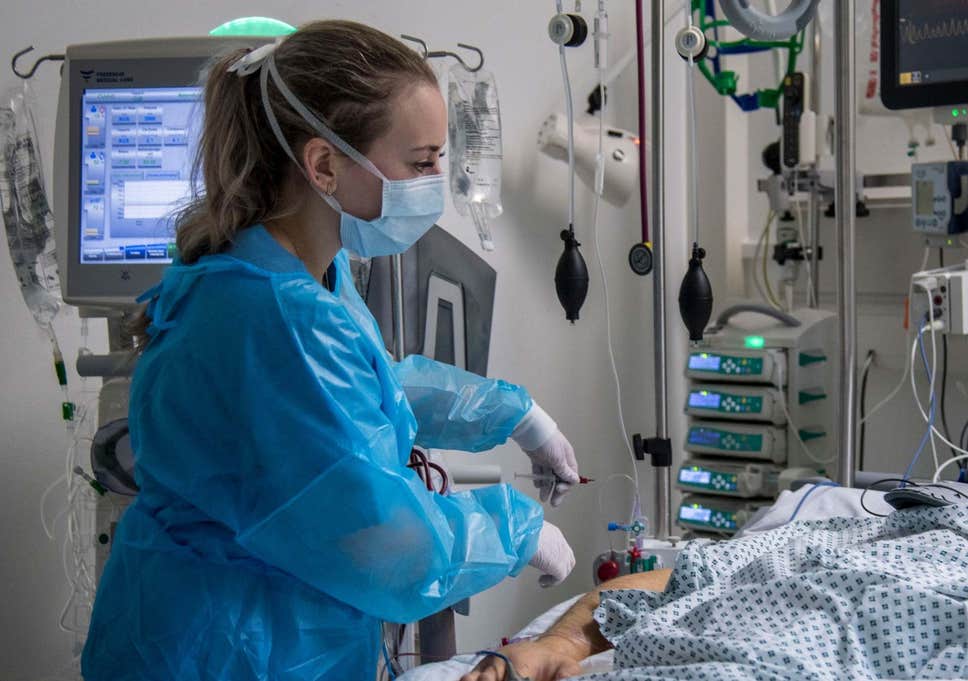 Today's blog was written by a nurse on the frontlines caring for COVID-19 patients in the Midwestern US.
Her insights need to be communicated to student nurses to better prepare them for real-world practice.
Last week, COVID-19 arrived at my hospital in the form of a patient with fever, cough, and shortness of breath who was admitted for pneumonia and COVID-19 rule-out. As the designated COVID-19 unit, we had all completed the required in-service training for witnessed donning and doffing of our personal protective equipment (PPE) a few weeks prior, while COVID-19 was just a problem in other parts of the world.
It became clear after this first rule-out admission (and subsequent others) that all the policies and in-services in the world can't prepare you for the realities of providing patient care under these rapidly evolving circumstances.
Calm Before the Storm
We have been strategically discharging and transferring patients off the unit to make room for the anticipated COVID-19 and rule-out patients. Right now, our census is at an all-time low. We have been fortunate to have this opportunity to fine-tune our systems and prepare for the anticipated influx of patients during the coming weeks.
Not all hospitals have this luxury. Each admission exposes weaknesses in our systems and identifies new problems to solve. To say that nurses working with COVID-19 patients need to be flexible and able to adapt to change quickly would be an understatement.
We are flying by the seat of our pants and trying to figure out what makes the most sense with limited supplies and constantly changing CDC recommendations. Policies are changing daily, sometimes more than once a day.
Coming Storm
We just had our first positive test, so we know the storm is coming. We are, like everywhere else in the country, short on appropriate PPE. We're already sanitizing and reusing face shields for entire shifts, and the N95s have been locked up and are counted like narcotics, only to be used in case of a code or for an aerosolizing procedure.
Or at least that's what is happening today. It might be different tomorrow. It's concerning that the CDC is unable to definitively say if this is an airborne or a droplet-transmitted virus. I can't tell if I'm uneasy about our PPE because it's genuinely inadequate, or if I'm letting the outrage of other nurses on social media influence my feelings.
Toll on Nurses & Healthcare Workers
While the bulk of the conversation is surrounding PPE, toilet paper, hand sanitizer, and lack thereof, nobody is talking about the toll this pandemic is taking on frontline healthcare workers.
Anxiety is high, and people are scared. We are afraid of becoming ill ourselves, we are afraid of spreading the virus to our coworkers, and we are terrified of bringing it home to our families.
We are simultaneously grateful to have an essential job and nervous that our job puts us at increased risk to our health and that of our loved ones. There is an element of moral/ethical distress when you realize that keeping yourself safer means spending as little time as possible with your patient.
Changing Standards of Care
Standards of care are different for COVID-19 patients. I'm not immune to COVID-19. The only thing between me and getting ill is my PPE, meticulous hand hygiene, and maintaining my distance.
Nurses are making every effort to avoid going into these patient rooms unless it is necessary. I want to be in the room rounding every hour and doing more frequent assessments.
I want to be sitting next to my actively dying hospice patient, but I can't because we don't have the test results back, and I have to assume they are positive until test results show otherwise. I want to be in the room, talking to the patient who is scared, lonely, and having difficulty breathing.
Instead, I'm chatting to them through a video monitor telling them to put the oxygen back in their nose and that I'll be in the room later. Much later. If my patient falls, they will have to wait. If my patient needs help getting to the bathroom, they will have to wait.
If my patient codes, I still need to put on my full PPE before entering the room to do hands-only CPR, and the rest of the code team will need to do the same. This isn't the kind of nurse I was last week before COVID-19, and it feels wrong to be spending so much time sitting and watching instead of running and doing.
Current Challenges
One of the most challenging aspects for us has been to figure out how to provide adequate patient care with minimal personal exposure. This requires a great deal of anticipating EVERYTHING that you might need to do before you head into the room because every trip into a patient room is another opportunity for exposure and another set of PPE used.
Communication and collaboration with coworkers and providers are enormous. I feel very fortunate to be working in a hospital where the order sets for COVID-19 patients are written to give nurses more flexibility to cluster care.
Providers are carefully considering what they order because each test, medication, or procedure now has the potential to put staff at risk. Nebulizers have been switched to MDIs, drugs are being timed around meals, and if the task or diagnostic isn't going to affect the plan of care immediately, it waits until the next time it is necessary for us to go in the room. This isn't how I used to organize my day, and there is a learning curve for all of us.
Positive Changes
We see some positive changes despite all of the challenges. I work with an amazingly creative and resourceful team. My facility has stepped up their use of telemedicine, and the introduction of video monitors for our COVID-19 rooms has been a game-changer as it allows remote contact with patients and reduces the number of opportunities for exposures.
Collaboration between nursing and other disciplines has been at an all-time high. Our providers are getting a much better understanding of how nurses provide direct care since we are now asking them to pitch in and help us do some of it.
Management has been more present and visible out on the floor.  If the hospital can continue to staff us adequately, it feels do-able as long as we have enough beds, equipment, and PPE. I realize that I am luckier than most.
If I had my normal patient load/acuity on top of all of this extra precaution, something would have to give. The optimist in me hopes that some of the positive changes I'm seeing will continue long after this pandemic has run its course.
The New Normal
As more and more states issue orders to shelter in place, I feel an odd sense of normalcy being able to go to work every day even if my job feels completely different than it did yesterday. Each day that passes waiting for the storm to hit feels like a relief, but it's short-lived, knowing that tomorrow could be the day that it suddenly becomes more than we can handle.
Closing Thoughts
The insights of this nurse and the implications of the coronavirus pandemic make it evident that nursing education must make it a priority to prepare students for the challenges they may face in the practice setting.
Nursing education remains focused on NCLEX licensure as the most important benchmark of student and program success (first time pass rates, HESI, ATI testing, etc.)
This needs to change and must be balanced with an equally important emphasis of preparing students for real-world practice.
By using innovative teaching strategies that bring clinical realities and context to your online and traditional settings, this pandemic can be used for good to facilitate this needed transformation and paradigm shift in nursing education.
Let's continue to innovate how nursing is taught so each one of us can be the needed change to better prepare students for licensure and practice!
---
FREE COVID-19 Clinical Reasoning Case Study!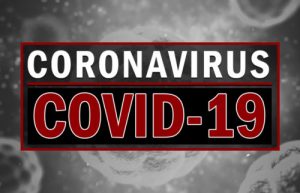 I just posted a brand-new clinical reasoning case study on COVID-19 that will provide a powerful and practical application of knowledge to the bedside in the context of this pandemic, but also develop the clinical judgment your students require for safe practice.
Go to the homepage of KeithRN to access.
---
Clinical Replacement & Online Teaching Tools

If you are looking for clinical replacement activities or resources to teach your classroom online, be sure to check out my all-inclusive membership that offers:
Over 100 case study topics across the curriculum
Multiple levels of complexity that emphasize clinical reasoning
Open-ended questions. No multiple choice!
Student version + fully developed answer key
Faculty webinars complete w/CE contact hours to successfully use the tools
You can now save $100 through 3/31 using coupon code "save100" when you purchase my annual all-access bundle that provides teaching plus essential teaching webinars.
To get your entire department inside at a dramatic discount, go to this link.