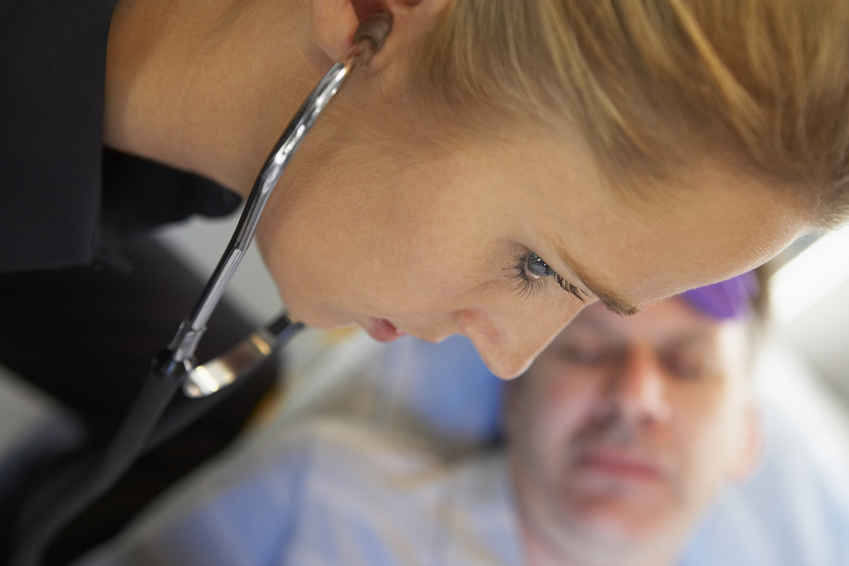 I am just about halfway through my PhD studies at William Carey University and just completed my literature review for chapter II of my dissertation.
Since my dissertation will be on the effect of case studies to develop critical thinking, clinical reasoning, and clinical judgment, I used every imaginable combination of these keywords to identify relevant studies that provide a current state of what is known on this important topic to nursing educators.
I plan to implement my experimental study this fall using the case studies I have created and two instruments including Lasater's Clinical Judgment Rubric.
Though numerous studies have been conducted to study the effect of high-fidelity simulation on clinical judgment, the gap in the nursing literature is that low fidelity simulation represented by a case study that simulates the THINKING has very few comparable studies but the studies in the literature have demonstrated numerous positive effects on student learning.
The 14 experimental studies and five qualitative studies I dissected and critiqued for my literature review provided rich and salient themes that confirmed that case studies are an underutilized strategy yet have been shown to develop the essence of thinking like a nurse.
My goal with today's blog is to provide an overview of what is known on this topic and give you a vision to recognize the value of case studies. I hope to encourage you to step out from the lectern of your PowerPoint presentations and incorporate this strategy consistently in your classroom!
Learning Benefits of Case Studies
There are several benefits that recent studies have uncovered that demonstrate the positive effect of case studies to develop several essential nurse thinking skills.
The following benefits were themes and results from experimental studies:
Improved critical thinking. The more often case studies were used, the greater effect on critical thinking (Hong and Yu, 2017; Qi, Yi, Mo, Huang, & Yang, 2018, Dehghanzadeh & Jafaraghaee, 2018)
Improved problem-solving skills (Yoo & Park, 2014; Qi, Yi, Mo, Huang, & Yang)
Improved long-term knowledge retention (Kulak, Newton, & Sharma, 2017),
Deeper learning and mastery of essential content (Kulak, Newton, & Sharma, 2017),
Improved patient assessment skills (Raurell-Torredà et al., 2015)
Improved HESI and NCLEX-RN licensure pass rates (Young & Willson, 2013)
Improved final examination scores (Kulak & Newton, 2015).
Step back for a moment and reread this list.
Where is your program or students currently struggling?
Though case studies are not a snake oil cure-all for everything that may ail your program, these benefits have all been validated by experimental studies and provide a powerful incentive to utilize this pedagogy more often!
Qualitative Themes
If you have stepped out of your comfort sound and implemented any form of active learning you know that students tend to initially resist and prefer to be spoonfed with content-laden lectures.
But the qualitative literature is clear, if nurse educators persevere and utilize case studies consistently, students who are adult learners will begin to recognize the relevance and value of this teaching strategy.
The following are qualitative themes and benefits that students themselves reported when case studies were utilized:
Improved development of caring/holistic care (Kantar & Massouh; Forsgren, Christensen, & Hedemalm, 2014).
Additional clinical thinking skills developed by case studies included the ability to identify the big picture, students felt better prepared for complex patient care assignments by developing problem-solving, self-evaluation, communication, and critical thinking skills (Harman et al., 2015).
Greater self-confidence, feeling better prepared for practice, and having a better understanding of the clinical situation (Kantar & Massouh, 2015)
Though some students were nervous when CBL was initially implemented, over time, they became less anxious. By the end of the semester, students felt empowered and were able to recognize the benefits of working through the case study process. When given a choice, students preferred case-based learning to traditional lecture (Gholami et al., 2017)
Increased engagement in the learning process (Khan, Qamar, Khalid, and Javed, 2015).
One of the top struggles that educators face in the classroom is how to engage students and make them partners in the learning process.
Based on these qualitative studies derived from student's own words, I hope you can begin to get a vision of what could be realized in your classroom as you begin a new school year that can strengthen student learning and even bring about needed transformation!
Though a concept-based curriculum (CBC) is currently the rage in nursing education there are very few experimental studies comparing it to traditional curriculum to determine its effectiveness.
In one study on this topic, Duncan and Schultz (2015) compared a traditional program vs CBC and found that a CBC had no effect on improvement on NCLEX licensure pass rates.
Regardless of the curriculum your program is using, to strengthen and transform your program consider the other CBC as well…Case-Based Curriculum.
Next Steps
The current draft of my literature review is over 40 pages and have done my best to highlight what educators would find most meaningful. I want to encourage you to take three steps in response to the information I have shared with you:
See my references below and go to your CINAHL database in your library and access the full-text article. Read at least one of the study articles that captured a benefit that you would like to see realized in your class to learn more about what the nurse researchers did to obtain that benefit.
Identify what topics your students struggle within the clinical setting or in the classroom and make that content that likely has some degree of infobesity. And make time to integrate a short case study to make learning active through applying essential content to practice.
Just do it. Nike got it right in this slogan fits for every nurse educator who recognizes the need to do things differently and implement needed change.
Free Case Study
I am passionate to do all that I can to strengthen nursing education so students graduate better prepared for real-world clinical practice. That is my why and the reason I developed my website and blog consistently to best serve the needs of nurse educators.
I now have a free resources page that has two free case studies on sepsis waiting for you to download!
Just go to the link below (click "Free" on the slider at top of the page:
Sepsis Case Studies (SKINNY Reasoning-concise or UNFOLDING Reasoning-complex)
If you need other topics, click the link to see what is current on KeithRN.
In Closing
Nursing education remains in need of radical transformation. To realize this needed change that will better prepare students for practice requires only one thing…Be willing to transform the way you teach.
This includes making learning active and emphasizing a deep understanding of essential content then reasoning with this information to make the correct judgment (Benner, Sutphen, Leonard, & Day, 2010).
Based on what is in the nursing literature, implementing a case-based curriculum beginning with the first semester is the missing link that can develop clinical thinking to better prepare your students for practice and licensure!
Want More? Related Blog Topics
---
How to make learning active and transform the way you teach!

Case studies are a practical way to practice clinical reasoning so students graduate practice ready and better prepared for the current and upcoming NextGen NCLEX®.
To get all-inclusive access to over 250 clinical reasoning case studies and tools to help your students think more like a nurse, subscribe to my annual membership site.
Better yet, get your entire department on board at a dramatic discount. Contact Keith for a no obligation estimate!
CLICK HERE to learn more!
Guide to Facilitate Change for Educators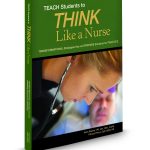 I wrote TEACH Students to THINK Like a Nurse to be a written guide to successfully implement educational best-practice to develop the thinking required for practice and the current and upcoming NextGen NCLEX®.
CLICK HERE to see how you can get the eBook free when you subscribe to my all-inclusive membership for nurse educators!
References
Benner, P., Sutphen, M., Leonard, V., & Day, L. (2010). Educating nurses: A call for radical transformation. San Francisco, CA: Jossey-Bass.
Dehghanzadeh & Jafaraghaee. (2018). Comparing the effects of traditional lecture and flipped classroom on nursing students' critical thinking disposition: A quasi-experimental study. Nurse Education Today, 71, 151-156.
Duncan, K. & Schulz, P.S. (2015). Impact of change to a concept-based baccalaureate nursing curriculum on student and program outcomes. Journal of Nursing Education, 54(3), S16-20.
Forsgren, S., Christensen, T., & Hedemalm, A. (2014). Evaluation of the case method in nursing education. Nurse Education in Practice, 14(2), 164–169. https://doi.org/10.1016/j.nepr.2013.08.003
Gholami, M., Saki, M., Toulabi, T., Kordestani Moghadam, P., Hossein Pour, A. H., & Dostizadeh, R. (2017). Iranian nursing students' experiences of case-basedlearning: A qualitative study. Journal of Professional Nursing, 33(3), 241–249. https://doi.org/10.1016/j.profnurs.2016.08.013
Harman, T., Bertrand, B., Greer, A., Pettus, A., Jennings, J., Wall-Bassett, E., & Babatunde, O. T. (2015). Case-based learning facilitates critical thinking in undergraduate nutrition education: Students describe the big picture. Journal of the Academy of Nutrition and Dietetics, 115(3), 378–388.
Hong, S., & Yu, P. (2017). Comparison of the effectiveness of two styles of case-based learning implemented in lectures for developing nursing students' critical thinking ability: A randomized controlled trial. International Journal of Nursing Studies, 68, 16–24. https://doi.org/10.1016/j.ijnurstu.2016.12.008
Kantar, L. D., & Massouh, A. (2015). Case-based learning: What traditional curricula fail to teach. Nurse Education Today, 35(8), e8–e14. https://doi.org/10.1016/j.nedt.2015.03.010
Khan, M. A., Qamar, K., Khalid, S., & Javed, H. (2015). Comparison of case based learning with conventional teaching: Students' perspective. Pakistan Armed Forces Medical Journal, 65(3), 415-419.
Kulak, V. & Newton, G. (2015). An investigation of the pedagogical impact of case based learning in a undergraduate biochemistry course. International Journal of Higher Education, 4(4), 13-24.
Yoo, M.-S., & Park, J.-H. (2014). Effect of case-based learning on the development of graduate nurses' problem-solving ability. Nurse Education Today, 34(1), 47–51. https://doi.org/10.1016/j.nedt.2013.02.014