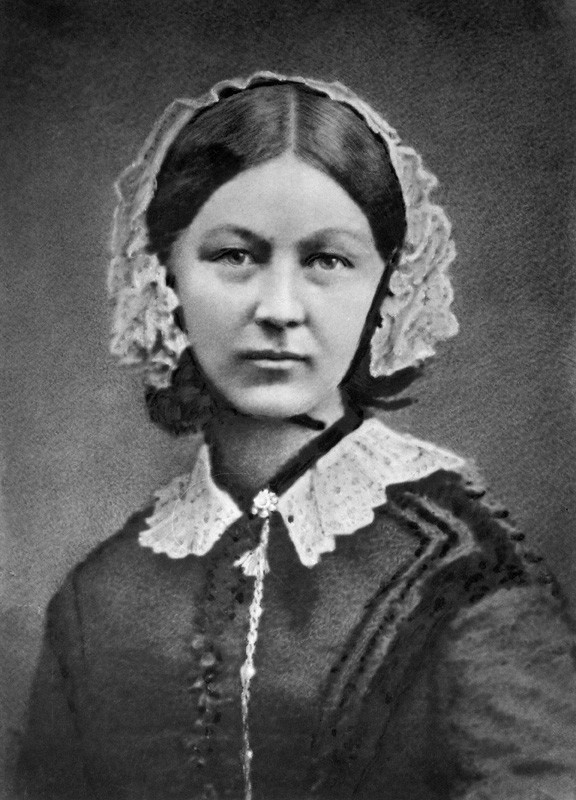 Character matters.
Florence Nightingale, the founder of the modern era of the nursing profession, recognized the importance of personal character and virtue to those who would aspire to the high calling of becoming a professional nurse.
Remember the old Gatorade commercials with athletes such as Michael Jordan, sweating Gatorade and asking "is it in you?"
Excellence and the moral character required of a professional nurse also need to be "in you" as a student or nurse in practice. But for this to stick, nurse educators need to embody these same traits and then ensure they are included in the curriculum and not merely assumed.
What Virtues are Most Important?
Nightingale identified several character traits central to the professional nurse (Woodham-Smith, 1951). Though written more than 150 years ago, Nightingale's reflections remain relevant today.
Use the questions following each virtue to encourage needed reflection for yourself and/or your students.
#1. Truthfulness/honesty
The lack of honesty and truthfulness is at the root of the ongoing problem of cheating, plagiarism and other shortcuts all too many students are willing to pursue to get a passing grade.
If a nurse is willing to lie and compromise the truth for his/her benefit, this will follow them in practice when an error is made and needs to be disclosed. If a student is willing to be deceitful in academia, they will also be deceitful in practice.
Ask yourself:
Are you willing to cheat on an exam to get a passing grade?
Do you consistently tell the truth regardless of the consequences or only when it's convenient?
#2. Integrity
To be a person of Integrity involves a personal choice to hold oneself to consistent high moral and ethical standards. It is living out the ethical principles you value and believe internally.
Another way to identify the degree of your integrity is the degree of congruence between how you behave in public vs. in private.
Integrity is also closely related to honesty. For example, a lack of disclosure and honesty with any type of error or mistake does not just impact you, it also affects the patient and can result in a possible adverse outcome.
Be honest with yourself and carefully reflect on how you handle mistakes in your life. Make it a priority to be a person of integrity who consistently does the right thing.
What are you like when nobody is watching? Are you the same or different?
If you make a mistake, are you honest and own up to it? Or do you tend to minimize and hide your mistake from others so no one finds out?
#3. Sympathy/compassion
Caring and compassion remain foundational to nursing practice. The essence of caring as a nurse is that you recognize the value and worth of those you care for and that the patient and his or her experience MATTERS to you (Benner & Wrubel, 1989).
For the nurse to provide holistic care that includes the "art" of nursing into his/her practice, sympathy and compassion for others must also be evident.
Are you able to identify easily with the pain and suffering of others or are you distant and aloof?
Do you identify with the sufferings of others in such a way that you "suffer together" with them? This is the essence of what it means to be compassionate.
#4. Humility
Humility is being humble, or in nursing is reflected as an attitude that finds joy and satisfaction in serving others. The best nurses have a strong desire to serve their patients and put the needs of others ahead of their own.
A nurse with a humble, servant motivation has a love and empathy for others, is secure and does not feel that it is beneath them to serve others, but embraces and enjoys meeting the needs of the patient and their family.
Do you enjoy and find fulfillment in serving others?
Do you readily recognize your limitations as a student learner? Are you comfortable asking questions to validate your knowledge base?
#5. Thankful
Student entitlement that sees education as a "right" and being owed a passing grade because they paid for it is the antithesis of gratitude and thankfulness.
In contrast, in other parts of the world where I have traveled such as Haiti, primary as well as secondary education is a privilege, and students work hard knowing that they are blessed just to have the opportunity to have an education and go to school. This mindset removes any sense of entitlement thinking.
Am I thankful to have the opportunity to attend this college and am I willing to do the hard work that is required to ensure my success?
Nurses Still Most Trusted…Let's Keep it That Way!
According to the most recent Gallup poll, just-released December 20, 2018 nurses were rated the highest of all professions for honesty and ethics for the 17th consecutive year. 84% of Americans rate the honesty and ethical standards of nurses as very high or high. Physicians were a distant second at 67%.
Though this perception is for nurses in professional practice, I believe that most nurse educators do not see the same high ethical standards lived out when nurses are students. Plagiarism and cheating and other forms of dishonesty and unprofessional behavior are a persistent problem that many educators report.
Raise the bar of ethical and professional expectations of your students by communicating that though nurses currently have a high standard of public trust, it needs to be lived out consistently and with integrity in all that a student and a nurse does in practice and as a student.
In Closing
Ultimately, the authentic character traits that Nightingale insisted be lived out with her probationer nurses needs to flow from the heart.
Transformational change of the heart is possible.
There is hope for your most challenging students who may struggle to live this out. Or even for yourself who may find it hard at times to demonstrate and role model these same values.
As you reflect on the Christmas season and it's true meaning, what the angels proclaimed to shepherds over 2000 years ago remains relevant and provides hope today. "For unto you is born this day in the city of David a Savior, who is Christ the Lord!" (Luke 2:11)
Related Blogs
What do you think?
What virtues do you think are most relevant to nursing today? How do you situate them in your program?
Comment below and let the conversation begin!
References
Benner, P. & Wrubel, J. (1989). Primacy of caring: Stress and coping in health and illness. Menlo Park, CA: Addison-Wesley Publishing Company.
McDonald, L. (1999). Nightingale's spirituality: The faith of Florence Nightingale. Retrieved from http://www.uoguelph.ca/~cwfn/spirituality/spirituality.html.
Woodham-Smith, C. (1951). Florence Nightingale. New York, NY: McGraw-Hill.
Help Your Students Think & Care Like a Nurse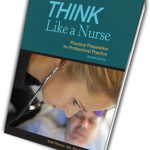 Content from today's blog was derived from THINK Like a Nurse: Practical Preparation for Professional Practice which has been endorsed by Dr. Patricia Benner and successfully adopted by dozens of programs across the country!
Contact me if you are a nurse educator and would like a faculty eBook preview copy to see for yourself how this text can help your students get practice ready by understanding essential content including pathophysiology and pharmacology!
Deepen Students Nurse Thinking

I have numerous handouts and clinical reasoning case studies that integrate caring, compassion and clinical reasoning in my all-inclusive membership for nurse educators.
CLICK HERE to get all-inclusive access to over 70 topics and tools to help your students think more like a nurse! The first month is only $1!
Better yet, get your entire department on board at a dramatic discount. Contact me for a no obligation estimate!
Practical Resource for Educators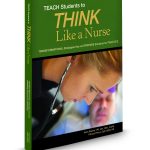 I wrote TEACH Students to THINK Like a Nurse to be a written guide to successfully implement educational best-practice to develop the thinking required for practice and the NCLEX®. This includes practical strategies to teach caring and the ethical aspect of practice!
CLICK HERE to see how you can get this book free when you subscribe to my all-inclusive membership for nurse educators!
Five Values Every Nurse Needs to Possess
Oops! We could not locate your form.