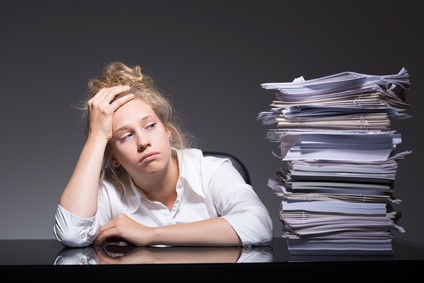 Do you remember what it was like to be a nursing student?
For some, it has been just a few years, and the memories are all too fresh. For others, it may be decades and the challenges, struggles, and trials of being a nursing student are a distant memory.
After graduating 35 years ago from my associate degree program and now pursuing my Ph.D., what I have experienced and felt over the past ten weeks has given me a newfound appreciation for the transition that every nursing student experiences in nursing school.
To better understand the lived experience of what it feels like to be a nursing student and what your students are feeling, every nurse educator should go back to school.
My Journey
I just completed the first quarter of my Ph.D. studies, and as I look back over the past ten weeks, I have been on a roller coaster that has ranged from a fear of failure, feeling like I am in way over my head, then finding a new normal.
I don't think my experience is that unique. Understanding the journey that I have been on can help you as an educator empathize and better understand what your students are likely feeling and experiencing.
Be intentional to do this and you will be able to connect and be more effective as an educator!
Phase 1: Fear of failure.
I thought I was prepared for doctoral studies and was told it would be a breeze by some colleagues before I made my first trip to Hattiesburg, Mississippi to attend the hybrid online Ph.D. program at William Carey University.
Not true.
When I realized I needed a 3.5 GPA even to pass the program which is an 85% bar versus the typical 78% in nursing education it made me pause and reflect and wondered from the beginning if I would make the cut.
As the challenges of writing, my dissertation became evident and my first assignment barely passed at 85%, fear of failure made me again question if I had what it takes. I held off on making reservations on my next flight to attend two days on campus in November in case I didn't make the cut.
Your students are no different.
Most of them come into the nursing program confident that they got this but then quickly realize they are not in Kansas anymore.
How do you support your students who experience these emotions?
How often do you reach out and check in with your students to see how they are doing?
Just because they look calm and cool on the outside does not mean all is well. They are likely churning on the inside.
Phase 2: In over my head.
I was told in orientation that the advanced research and design course would take about 10 hours of study a week. But whether it was because I am a bit perfectionistic and wanted to get everything just right, I was spending close to 20 hours a week instead.
Combine this with two 12 hour night shifts every Friday and Saturday in clinical practice. Add another 30 hours or more devoted to all that I do with KeithRN to create case studies and keep the platters spinning.
How many hours do I get to sleep? I went to bed at 2 AM more times than I would like to admit and began to feel the burn of physical and emotional exhaustion.
Your students are no different. They too have a life, family, and work as well as school.
How do they keep the platters sp ning so they don't come crashing in a broken heap is a challenge for many students you teach.
Do you now see why TMI and infobesity are the Goliath that needs to be taken down in your program?
Those extra readings that are really "nice to know" or having them read the entire chapter can be the literal straw that breaks your students emotionally and physically.
Phase 3: Finding a new normal.
After the first few weeks, I began to realize I could not do it all. I needed to prioritize and fast.
I was able to delegate like a good nurse some of my tasks that I had been holding onto with KeithRN to other capable hands.
Though it was hard to let go of some of the control, it allowed me to keep my sanity and ability to remain joyful despite the challenges I was at times experiencing.
I learned to let go of other commitments that I once had time to make time available for those things that matter most.
Tyranny of the Urgent
The tyranny of the urgent competes with the best and that which is truly most important in life. I cleared my schedule, made time for my wife and adult children and have paced myself a bit like a marathon runner to go the distance.
Your students are hopefully finding this new normal at this stage of the semester.
Some may not be wise and want to maintain their work schedule and life as it was before nursing school.
Do you know your students well enough to ask them in class or clinical how they are really doing? Or are you stressed and struggling as an educator that you are unable to see, really see how your students are doing?
The Rest of the Story
As I write this, I am back in Hattiesburg Mississippi having successfully completed both of my doctoral classes and pleasantly surprised myself with a current 4.0! I am 1/8 of the way to my PhD, and have 7 quarters to go and should graduate in less than two years!
It did not come without blood sweat, tears, and prayers but I am still standing and have learned and grown tremendously personally and professionally as an educator.
I too can say like the apostle Paul, I can do all things through Christ who gives me strength! (Philippians 4:13)
In Closing
Though I am pursuing my passion to be the best nurse educator I can be, I still feel the stretch and the burn. Your students are no different.
Regardless of the size of your nursing program, check in with your students to see how they are doing especially at the beginning of the program.
Stress has a way of impacting individuals differently. For some, it makes them stronger, and they become more resilient as a result.
But for others, stress pushes them over the edge with little reserve to deal with the new normal they may be struggling and close to a meltdown.
Make it a priority as an educator to not only teach your students to think like a nurse but show them practically what it means to care like a nurse by going there, relating to them, and ensuring that they are thriving not just surviving nursing school.
Related Resources
If you are a student or educator and struggle with the "tyranny of the urgent" to make time for what is most important in your life, download this classic article to make room for what is most important in your life!
What do you think?
What are you doing as an educator to find balance? How do you check in with your students to make sure they are not going under?
Comment below and let the conversation begin!
New Features Just Added to Membership!

I just added a test bank with over 250 well-written NCLEX® style test questions and even concise PowerPoint presentations with more to be added in the future!
CLICK HERE to get all-inclusive access to over 200 additional clinical reasoning case studies and tools to help your students think more like a nurse with a subscription to my annual membership site. The first month is only $1!
Better yet, get your entire department on board at a dramatic discount. Contact me for a no obligation estimate!
Practical Resource for Educators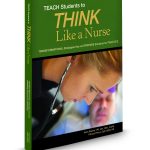 I wrote TEACH Students to THINK Like a Nurse to be a written guide to successfully implement educational best-practice to develop the thinking required for practice and the NCLEX®.
CLICK HERE to see how you can get this book free when you subscribe to my all-inclusive membership for nurse educators!
How to Thrive as a nursing student!
Oops! We could not locate your form.