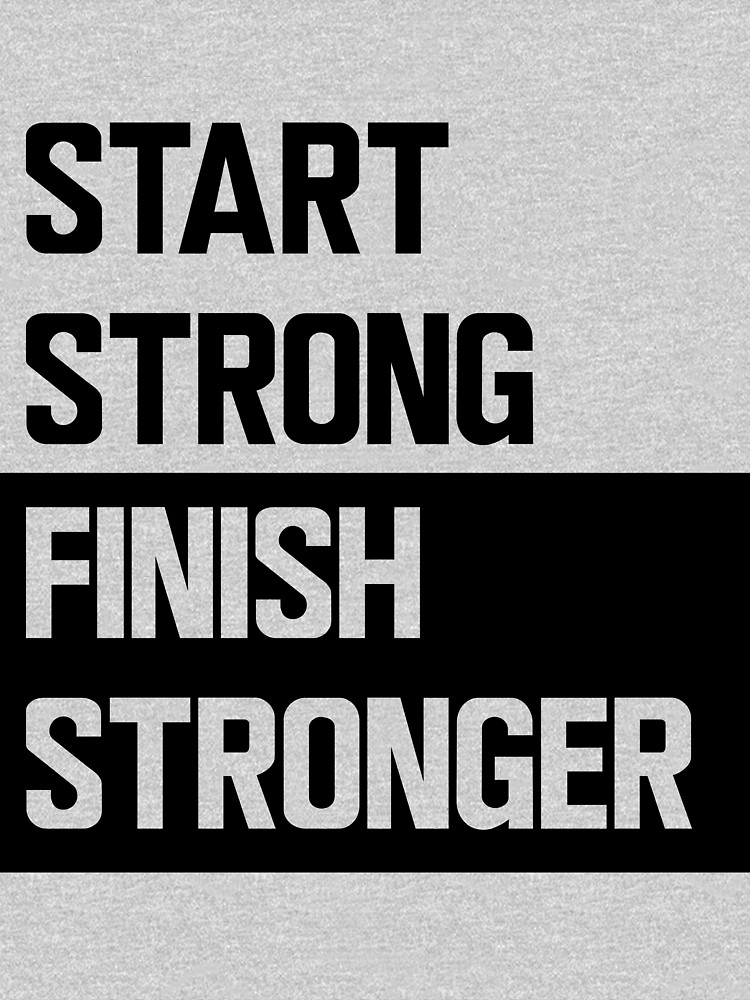 I have been burning the candle at both ends this summer spinning multiple platters with KeithRN…speaking, blogging, building my membership site with case studies to write/revise, and other fires to put out.
I have been tired, even struggling to get out of bed some mornings. I start the day alone in my home office, overwhelmed by my to-do list, not sure if I am making a difference and hesitant to get back on the gerbil wheel but deep down knowing I have no choice.
Can you relate?
I sent out an email last week sharing that I was going back to school this Fall to get my Ph.D. and communicating that things are going to have to change as a result of this commitment.
I asked educators at the end of the email to if they would be interested to join a closed Facebook group just for nurse educators to stay in touch as I cut back on blogging.
When I opened my inbox that morning, I was overwhelmed and began to tear up. Not expecting many responses to my email, the first page of my inbox was completely full of replies. By the end of the day, there were three full pages of educators who responded with encouragement and appreciation and to count them in for the FB group.
As I thought about this, there are takeaways that have relevance to every nurse educator.
What Lies Are You Believing?
As I look back, the root of my discouragement was that I believed a lie and allowed it to take root like a weed in my heart. My weed was:
"You are wasting your time and not making a difference. Nursing education is never going to change."
As I look further back in my story and journey in nursing education, I have believed other lies that almost derailed my path and purpose. These lies included:
"Your value and worth as a person are dependent on what you DO and get done and how well you perform."
"Your value and worth as an educator are dependent on positive student feedback/evaluations."
"Your value and worth as an educator are dependent on being liked and valued by your colleagues."
Voice of Truth
How do you get clarity on what is true about you? You need to stay connected to people who see the value and worth of who you are and what you do. This is why these email responses meant so much to me.
Though some were from educators I knew, most were from educators I had never heard from, but they were there and appreciated all that I was doing all along.
In the same way, surround yourself with supportive colleagues, not those who steal your joy! Once you have that "bestie," they are the lens that you must go to whenever you begin to drift and are in danger of losing perspective.
Solomon, one of the wisest men of the ancient world wrote (my paraphrase)…two educators are better than one and can help each other succeed. If an educator struggles the other can reach out and help. But if you fall alone that educator is in real trouble! (Ecclesiastes 4:9-10)
My faith has kept me grounded and has been the foundation of the voice of truth that brings clarity when my lens gets dirty!
Lessons from an Iceberg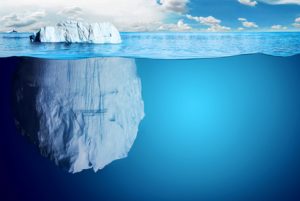 As you serve and give of yourself to the next generation of nursing professionals, you are making a difference far greater than you can ever dream or imagine. The iceberg is a perfect metaphor that illustrates this truth.
The tip of the iceberg above the waterline represents what you do each day and the little bit of encouragement (with plenty of discouragement!) you may receive from others along the way. That is what I was focusing on. But the true value of what you do lies beneath the waterline and is hidden from sight.
Students that you are impacting that you may not even be aware of, contributions you make to your department to improve learning and bringing the passion and joy for what you do have powerful intangible effects on your impact and legacy.
Like a small seed, these intangibles take time to sprout and develop, but when they do develop in the lives of others, your impact will no longer be hidden but made apparent and evident to yourself and others.
Dawn is Coming
The night is darkest just before the dawn of a new day.
If you are struggling to see the value of what you are doing and not looking forward to a new year/semester this Fall, don't give up!
Though you have chosen to make personal and financial sacrifices as a nurse educator, you are needed and are right where you are for a reason.
Your Story
Fairy tales are mythic and communicate timeless truths that parallel your life story.
What do all fairy tales have in common?
A villain whose sole purpose is to derail the purpose and destiny of the key character.
Think the evil stepmother in Cinderella, or Scar in the Lion King. But despite their best efforts, they fail.
Your story also has villains. Incivility in academia by both students and faculty are what I have encountered most often, and I almost let these villains win.
Whatever naysayers or villains you are facing right now, you must dig deep within, see the true value that is uniquely you and stand your ground.
I love the mindset that Christian author John Eldredge shared in his classic book "Wild at Heart"…
"Let people feel the heat of who you are and let them deal with it!"
Give yourself permission to be authentic, be different and to be you!
Get Connected!
Since I am starting my PhD at William Carey University in Mississippi this Fall, I will be blogging every two weeks for now.
But since the overwhelmingly positive response to a closed Facebook group for Nurse Educators, you too can stay connected by joining "Teachers Transforming Nursing Education!"
Ask a question, reply to others and get the support you need from myself and other educators to stay the course and finish strong!
Here is the link to join:https://www.facebook.com/groups/transformnursinged/
In Closing
Life is hard and choosing to walk the narrow path that recognizes the need to implement transformational change is even harder!
But never lose sight of the big picture of the value of what you do as you serve students and the value of what YOU bring to colleagues, students, and the profession!
Spit out the hook of the lies that you may be believing and get connected to those who can speak the voice of truth into your life.
Stay the course and make a lasting difference fulfilling your purpose and calling despite the storms and adversities inherent in academia!
As you serve and care for your students with this spirit, you will make a difference and leave a lasting legacy!
Comment Question:
What lies do you tend to believe? What have you done to overcome them and listen to the voice of truth?
Comment below and let the conversation begin!
How to Get Better Prepared for Fall!

Get all-inclusive access to over 200 additional clinical reasoning case studies and tools to help your students think more like a nurse with a subscription to my annual membership site. The first month is only $1!
See for yourself how this unique resource can strengthen student learning and empower you with essential teaching and practical support!
Better yet, get your entire department on board at a dramatic discount. Contact me for a no obligation estimate!
Help Your Students Think Like a Nurse!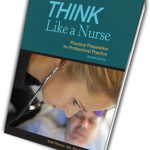 THINK Like a Nurse: Practical Preparation for Professional Practice  is endorsed by Dr. Patricia Benner and successfully adopted by dozens of programs across the country!
Contact me if you are a nurse educator and would like a faculty eBook preview copy to see for yourself how this text can help your students get practice ready by understanding essential content including pathophysiology!
How to help your students NOT be "THAT Nurse!"