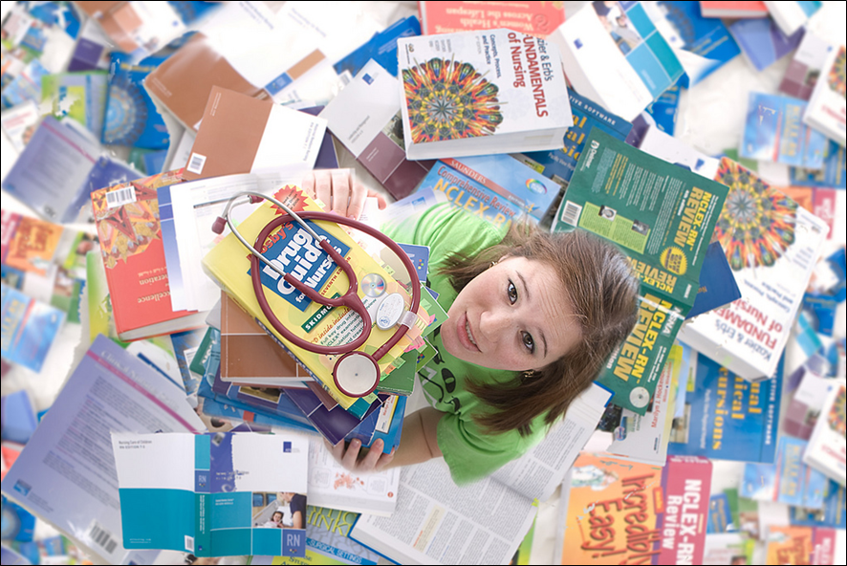 There is a consequence to information overload and "infobesity" that students experience in nursing education.
Your students may have memorized enough content to pass your tests and even the NCLEX®, but do not deeply UNDERSTAND the content well enough to USE and APPLY it to the bedside where it matters most.
As a result, they are NOT adequately prepared for clinical practice.
This insight was recently confirmed by the journal article, "A Crisis in Competency: The  Strategic and Ethical Imperative to Assessing New Graduate Nurses' Clinical Reasoning."
Over the five years of this study that assessed the clinical reasoning of over 5000 nurse graduates, all who passed the NCLEX®, only 23% demonstrated entry-level expectations of clinical reasoning and practice readiness (Kavanaugh & Szweda, 2017).
Infobesity in nursing curriculum was identified as one of the contributing factors to the lack of practice readiness and inability to think like a nurse.
Unintended Consequences of Information Age
We live in an unprecedented era of access to information and knowledge. In nursing content alone, knowledge is doubling every six years (Huston, 2013)!
Benner (2011) comments that nursing textbooks have become unwieldy encyclopedic compendiums of information that focus primarily on knowledge acquisition but overlook knowledge usage and application. As a result, novice student nurses are unable to use knowledge and apply it in practice.
Critical Thinking Defined
To provide another perspective why TMI must be eliminated in the nursing curricula when critical thinking is defined and understood the implication and unintended consequences of infobesity become clear.
This definition of critical thinking by Potter and Perry (2012) makes this connection explicit.
Critical thinking is a commitment to think:

Clearly
Precisely
Accurately
ACT on what you KNOW about a situation
Did you catch that?
A student or a nurse in practice will not recognize the need to ACT or "rescue" when a patient status changes unless they deeply understand and KNOW.
This is why info obesity is enemy #1 in nursing education, and responsible nurse educators must do whatever is needed to slim it down at all costs!
Memorizing essential content is not the same as knowing and understanding. Content that is memorized is gone tomorrow while knowledge that is deeply understood is retained for a lifetime of clinical practice.
What Educators Need to do Differently
Nothing will change until something changes. By simply changing the way that nursing is taught nurse educators can also be the solution and facilitate needed transformation
To strengthen nursing education and better prepare students for clinical practice, the following principles can guide educators to slim down the content:
1. Determine what content is NEED to know vs. NICE to know.
Use your lens of clinical practice to determine what content is relevant and most important.
The goal of nursing education is to prepare students for what they will most likely experience in their first year of practice, not for every obscure illness or problem that is included in Med/Surg textbooks.
How do you decide what content is the need and nice to know?
NEED to know content. Answers the question, "What does a nurse need to know (about today's content) in order to safely provide care for a patient with…?"
NICE to know content. Includes aspects of care that are important, but not essential. This content is also readily available in textbooks so students can read and review on their own.
Takeaway
Never assign an entire chapter or chapters of textbook reading. Use these principles to identify need to know textbook pages and base your test on 75-80% of this need to know content and lightly test the remainder of the chapter on the nice to know.
Classroom NEED to Know Content
To structure a concise and meaningful 20 to 25-minute classroom lecture (not the entire hour!) that captures the essence of NEED to know information so students can translate this to practice, consider the following content areas as essential highlights to help students transfer learning from the classroom to the clinical setting:
Pathophysiology review
Relevant/most important labs
Relevant/most important medications

Emphasize mechanism of action!

Medical management
Most essential nursing priorities/plan of care
Body system to focus/essential assessments
Review worst possible/most likely complication(s)

How to PREVENT complication from developing
Assessments needed for EARLY identification of problem
How to manage problem if presents
2. CONTEXTUALIZE  content to the bedside
Once the most important content has been identified and presented, contextualize it to the bedside of patient care so novice nursing students can readily see why it is relevant.
This was an essential shift of integration from the Carnegie Foundation research presented in Educating Nurses (Benner, Sutphen, Leonard, & Day, 2010). This is not only common sense for a practice-based profession, but it is also educational best practice!
Why Case Studies
Case studies are one of the most effective ways to teach a practice-based profession such as nursing.
I have developed numerous case studies including a just posted topic of G.I. bleed hypovolemic shock that emphasizes clinical reasoning so this essential nurse thinking skill can be practiced in the safety of your classroom!
Action Step…Change the way you THINK!
As I travel across the country and share my clinical reasoning tools and strategies, I am surprised how few nurse educators have read the educational research contained in Educating Nurses or the article a Crisis in Competency.
Change and transformation in nursing education will not come by merely teaching new ways and strategies of doing things differently. You need to change the way you think and WHY transformational change is needed and must be embraced.
These two books can help you do just that!
Two Books that Can Help You Put Content on a Diet!
Educating Nurses: A Call for Radical Transformation. Though this book was published in 2010 it's emphasis on how to strengthen and transform nursing education remains remarkably relevant today and remains a must-read for every nurse educator.
TEACH Students to THINK Like a Nurse. Now 20% off through June 24th. Enter coupon code "teach20"! This book summarizes the current challenges in nursing education as well as solutions that are grounded in educational best practice. Practical strategies and tools are included throughout to make it as easy as possible to implement needed change!
In Closing
Infobesity not only impacts the ability of students to learn, but it also influences their ability to use and apply knowledge and critically think in the clinical setting.
Do not hesitate to be ruthless and put your classroom presentations as well as the curriculum on a needed diet and then contextualize this need to know content to the bedside!
Do this, and you are well on your way to being a needed transformer of nursing education that will result in your students not only being well prepared for the NCLEX® but more importantly professional practice!
What do you think?
What have you done in your classroom to decrease content saturation and emphasize what is most important?
Comment below and let the conversation begin!
RELEVANT Past Blogs to Check Out
Learn more! The following past blogs provide additional background on today's topic!
References
Benner, P. (2011). Proceedings from NovEx introduction workshop: Educational philosophy and pedagogical goals of NovEx situated learning program. Pepperdike, Ohio.
Benner, P., Sutphen, M., Leonard, V., & Day, L. (2010). Educating nurses: A call for radical transformation. San Francisco, CA: Jossey-Bass.
Huston, C. (2013). The impact of emerging technology on nursing care: Warp speed ahead. Online Journal of Issues in Nursing, 18(2), 1. doi 10.3912/OJIN.Vol18No02Man01
Kavanagh, J. & Szweda, C. (2017). A crisis in competency: The strategic and ethical imperative to assessing new graduate nurses' clinical reasoning. Nursing Education Perspectives, 38(2), 57-61.
Potter, P. A. & Perry, A. G. (2012). Fundamentals of nursing. (8th ed.). St. Louis, MO: Mosby–Elsevier.
How to Make Learning ACTIVE and Meaningful

In addition to asking the right questions, make learning active with all-inclusive access to over 200 clinical reasoning case studies and tools to help your students think more like a nurse, subscribe to my annual membership site. The first month is only $1!
See for yourself how this unique resource can strengthen student learning and empower you with essential teaching and practical support!
Better yet, get your entire department on board at a dramatic discount. Contact me for a no obligation estimate!
---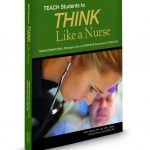 How to Teach Students to Think Like a Nurse!
Need a summer read and additional strategies to develop the thinking of your students? If you are looking for a practical resource to help you successfully implement active learning in your program to strengthen student learning, this book can help.
Though it can be purchased on KeithRN, it is also a FREE bonus when you subscribe to THINK Like a Nurse, my all-inclusive membership for nurse educators.
See how easy it is to implement active learning with this case study on COPD/pneumonia!