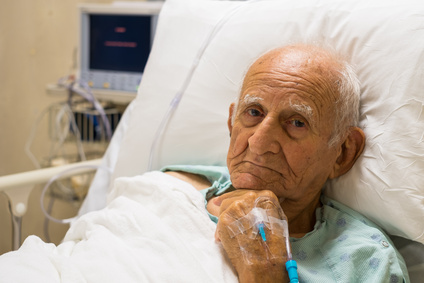 This the 5th blog in a series on nursing failure to rescue and what nurses need to know to be empowered to recognize a potential problem EARLY and save a life!
Though all patients are created equal, they are not at equal risk of developing a potentially life-threatening complication.
To be safe in practice, the nurse must recognize that certain patients are at a much higher risk of developing the most likely or worst possible complication.
The nurse can also prevent the problem from developing or recognize it early when a problem presents when this is known. Do this and the nurse will improve patient outcomes and may even save a life!
Five Rights of Clinical Reasoning
To identify which patients are at highest risk, the article "The Five Rights of Clinical Reasoning" (Levett-Jones, et al., 2010) is a must read for nurse educators because it provides a practical framework for identifying at-risk patients by teaching clinical reasoning and rescue in a practice-based framework. These "rights" are addressed in the article and summarized below.
Just as the rights of safe med education administration are pounded into fundamental students from day one, these five rights of clinical reasoning must also be taught and applied from day one in nursing programs. But as I present at conferences around the country, I find that most educators do not even know these rights exist and are in the literature.
If you did not know these five "rights" of clinical reasoning existed, this blog will highlight how to use this content in your program!
1. "Right" Patient
Certain patients are at a much higher risk of developing a complication because of their age, altered immune status, or medical complexity.
For example, when a nurse cares for multiple patients, he/she must be able to recognize that an 18-year-old with an appendectomy is not as likely to develop a complication as a patient with the same problem who is a 78-year-old diabetic patient on prednisone!
Once in practice, students will be caring for multiple patients and will not only be overwhelmed at times but focus on the tasks and not think like a nurse by identifying the priority patient(s).
The following principles will guide a nurse to recognize which patient is a "right" patient and needs to be a priority and seen first because they are at a higher risk of developing a complication:
How old is the patient? The older the patient, the higher risk they are to develop complications. Therefore, if all considerations are equal, see the oldest patient FIRST.
Why were they admitted? A patient with a primary problem that is respiratory related such as pneumonia or COPD is at a higher risk to develop a complication.
Do they require supplemental oxygen? A patient who requires supplemental oxygen is at a higher risk of developing a potential complication and needs to be assessed sooner, not later.
When were they admitted? The more recent the day of admission, the more likely the patient is higher acuity and at risk for a change of status. Therefore, if all considerations are equal, see the most recently admitted patient FIRST.
When did they have surgery? The more recent the day of surgery, the higher the acuity and risk for a change of status. See the most recent surgical patient FIRST.
How many body systems are involved? Chronic renal failure patients are an excellent example of patients who typically have multiple body system derangements because of systemic metabolic changes influenced by renal disease. If medical complexity is present and all other considerations are equal, this patient should be seen FIRST.
2. "Right" Cues
Cues are the clinical data collected and clustered by the nurse. Recognizing the RELEVANCE and RELATIONSHIPS of this data and contextualizing to your patient is the essence of this "right." When EARLY cues of VS changes are missed or not identified, allowing a complication to progress is a classic example of "failure to rescue" by the nurse.
RED FLAG Clinical Data
To get a quick overview of red flag clinical data including which vital sign is most crucial to recognize a potential change in status as well as the use of early warning score tools such as the modified early warning scores (MEWS) be sure to check out the following recent blogs on these essential topics:
3.  "Right" Time
This refers to the timeliness of identifying a high-risk patient among multiple patients you may be caring for. Recognizing EARLY signs of a complication and then initiating nursing interventions at the RIGHT time and in the RIGHT sequence is imperative.
Remember that "failure to rescue" is not only missing a complication that develops but also when nursing/medical interventions are started too late.
4. "Right" Action
Once a clinical judgment is made, the right action or intervention must be undertaken by the nurse. Did you know that on a typical med/surg floor over an 8-hour shift a typical nurse engages in 50 significant clinical reasoning concerns that require a clinical judgment?
Clinical data that suggests a potential complication must be acted upon. The consequences of an incorrect clinical judgment can make the difference between life and death.
 5. "Right" Reason
The right reason is not just making the correct reasoning that leads to a nursing judgment, but understanding the RATIONALE or WHY of everything that is done in practice by the nurse. This is a principle of being able to clinically reason.
The Real Problem
Nurses who are unable to clinically reason fail to detect patient deterioration and then fail to rescue (Aiken et al., 2003). The ability for a student and graduate nurse to clinically reason is an essential component of competence, but current teaching does not always facilitate the development of clinical reasoning skills. Infobesity in the curriculum prevents students from acquiring the DEEP learning of what is MOST important.
Teaching the five rights of clinical reasoning is only the beginning. Developing a "clinical reasoning-based curriculum" is the essence of what is needed to better prepare students for practice.
To effectively teach clinical reasoning, it needs to be clearly defined. I have been influenced by the work of Dr. Benner on this topic, and this definition of clinical reasoning is found in Educating Nurses: A Call for Radical Transformation:
The ability of the nurse to THINK IN ACTION and REASON as a situation CHANGES over time by capturing and understanding the significance of clinical trajectories and grasping the essence of the current clinical situation.
The ability of the nurse to focus and filter clinical data in order to recognize what is most and least important (what data is RELEVANT) so a problem can be identified if present.
Patients in any care setting rarely stay static, they either improve or can begin to swirl in the wrong direction and require the nurse to recognize the need to "rescue" before it is too late.
FREE Download to Teach Clinical Reasoning!
Using my current lens of clinical practice and the theoretical work of Dr. Patricia Benner and Dr. Chris Tanner, I developed a sequential step-by-step framework of clinical reasoning that requires the student to reflect and answer each question before, during, and after care is provided.
I recently revised this tool to include five new questions that address reflection in action after clinical to strengthen clinical reasoning that leads to better judgments next time in the clinical. This tool can replace a care plan, especially for advanced students to help them transition to real-world practice by being empowered to think more like a nurse.
ACTION Steps
Download the article the Five Rights of Clinical Reasoning and strengthen your understanding of this essential content, then share it with a colleague!
Download my revised template of clinical reasoning questions and incorporate into your clinical teaching as a framework to guide reflection during care as well as reflection in postconference.
Use this blog and the YouTube recently posted on vital signs to save a life as a basis for discussion and application to nursing practice.
In Closing
To improve the ability to recognize a potential complication EARLY, the nurse must be able to identify which patients are at highest risk of developing a problem.
Though identifying the right patient is needed, students must also be able to understand, use and apply clinical reasoning to practice. Make it a priority to integrate the application of content with the reasoning required to think in action using this knowledge in class and clinical.
In addition to having your students recite the five or more rights of safe med administration in your clinical setting, teach and then expect them to use the five rights of clinical reasoning to help them think more like a nurse and graduate practice-ready!
Comment Question:
Do you incorporate these rights into your clinical teaching? What do you plan to do differently to apply this content to your program?
Comment below and let the conversation begin!
References

Levett-Jones, T., Hoffman, K., Dempsey, J., Yeun-Sim Jeong, S., Noble, D., Norton, C…Hickey, N. (2010). The 'five rights' of clinical reasoning: An educational model to enhance nursing students' ability to identify and manage clinically 'at risk' patients, Nurse Education Today, 30, 515-520.
Benner, P., Sutphen, M., Leonard, V., & Day, L. (2010). Educating Nurses: A Call for Radical Transformation. San Francisco, CA: Jossey-Bass
How to Help Your Students Think Like a Nurse!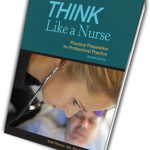 Help your students better understand essential content including clinical reasoning and the need to rescue with the student textbook THINK Like a Nurse: Practical Preparation for Professional Practice
This practical resource provides a practice-based perspective on content and is endorsed by Dr. Patricia Benner and successfully adopted by dozens of programs across the country!
Contact me if you are a nurse educator and would like a faculty eBook preview copy to see for yourself how this text can help your students get practice ready!
New Resource for Nurse Educators

To easily implement a "clinical reasoning-based curriculum" in your program, subscribe to my new all-inclusive membership site and get access to over 200 clinical reasoning case studies and tools to help your students think more like a nurse. The first month is only $1!
Better yet, get your entire department on board at a dramatic discount. Contact me for a no obligation estimate!
CLICK HERE to learn more!
[dt_divider style="thick" /]
Vital signs you need to know to save a life!