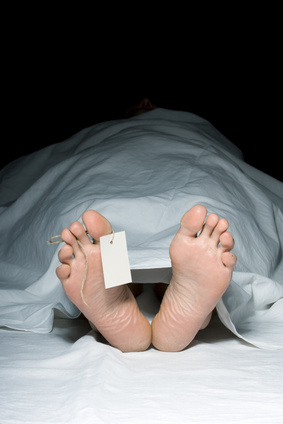 This is the first in a new blog series on failure to rescue in nursing and practical strategies educators can implement to prevent needless loss of life in the clinical setting.

Today, I discuss the scope of the problem of medical errors that lead to patient death that includes failure to rescue.
A healthy 62-year-old woman was admitted to the hospital for cholecystitis and recently returned from the operating room having undergone a routine laparoscopic cholecystectomy.
Within thirty minutes her respiratory rate was 36/minute but did not complain of shortness of breath. This was documented in the chart by the nurse, but nothing more was done.
Over the course of the next two hours, the patient continued to deteriorate. When the patient was rechecked two hours later, her respiratory rate was now 50/minute. Her breath sounds were clear, blood pressure elevated at 148/90, but heart rate went from 90 to 120/minute.
Recognizing a change of status (but should have been identified two hours prior!),  the beside nurse initiated a rapid response team which was paged overhead. She was now in acute respiratory distress and required BiPAP to keep O2 sat >92% and transferred immediately to ICU.
Within 30 minutes after arrival she was intubated, had a central line inserted, and three vasopressors were needed to keep her systolic blood pressure greater than 90.
Could this scenario have been avoided? And if so, who and what is to blame?
This true but all too common scenario in healthcare highlights the problem of PREVENTABLE errors that contribute to unnecessary adverse outcomes that can lead to patient death.
How prevalent are needless patient deaths as a result of medical or nursing error in the United States? Unfortunately, this is not an isolated event. Medical errors that include nursing failure to rescue in hospitals in the United States are now the third leading cause of death and responsible for over 250,000 deaths each year (Makary & Daniel, 2016).
Death by Care Providers
Death by care providers is not limited to nurses but includes all members of the healthcare team. Medical errors are complex and can be caused by individuals or the result of systems that fail to ensure adequate safety.
Medical errors result when an action that should have been taken did not occur or an action that was done negligently caused an adverse outcome.
In the opening scenario, this adverse outcome can be attributed to an act of omission when something that should have been done (recognizing that her RR was too high at 36/minute) was not that led to an adverse outcome.
In healthcare, as well as in nursing, we need to focus on those adverse outcomes that are preventable so that reflection and alternative actions can be implemented to prevent this problem from repeating.
The Scope of the Problem
In the groundbreaking 1999, Institute of Medicine report To Err is Human, identified that 44,000-98,000 patients die annually as a result of medical error.
But according to Makary & Daniel, this report underestimated the magnitude of the problem due to older data and only focused on inpatient hospital deaths and did not include deaths outside inpatient care such as in long-term care or ambulatory surgical centers.
Using current data provided by the CDC the authors of this study concluded that this number was calculated too low and that medical error is now the third most common cause of death in the United States resulting in an average of 251,454 deaths annually.
Takeaways for Nursing
Because nursing care is provided by people, human error is inevitable. Nurses will make mistakes in practice. Most errors that a nurse may commit will not usually lead to harm but result in reflection to strengthen future nursing practice. This is why reflection on thinking is so important for all nurses so that needed learning and takeaways take place.
Make reflection the foundation of clinical post-conference. Start out postconference by asking students their highs and their lows or what went well and what did not go well. Then reflect on what could have been done differently to apply to future care.
Communicate to your students the gravity of the current prevalence of needless patient deaths in healthcare settings. Nurses who act and think like a nurse can help address this problem directly and bring these numbers down.
Remind students of the incredible responsibility that nurses have as primary care providers. The skill which nurses provide care and the thinking that is required to use knowledge and clinically reason to make correct clinical judgments can make the difference between patient life and a successful discharge or patient death and a trip to the morgue.
Help students see that nursing is not about them but about being the best for each patient they care for in practice. This mindset needs to begin on day one and continually emphasized until they graduate. This mindset and attitude can mitigate student entitlement for those that are motivated to be nurses to care and serve others.
In Closing
One needless patient death is one too many.
Medical errors in healthcare are killing too many patients, currently over 250,000 in the United States alone. Nursing and nursing education can be part of the solution by tackling this problem head-on by doing all that is needed to better prepare nurses for real-world practice.
This includes emphasizing clinical reasoning and providing numerous opportunities to practice this essential nurse thinking skill through the use of case studies and pedagogies that require the application of essential content.
Nurse educators are gatekeepers of public safety. Embrace this responsibility to create an innovative academic culture that is willing to implement needed transformational change.
Do this and academia can graduate nurses who will be a literal superhero who will save patient lives by acting and thinking like a nurse!
Relevant Past Blogs 
Comment Question:
How do you help your students to embrace the responsibility of being a primary care provider?
Comment below and let the conversation begin!
References
Makary, M.A. & Daniel, M. (2016). Medical error-The third leading cause of death in the US. British Medical Journal, 353.
New Resource for Nurse Educators

Case studies are a practical way to practice clinical reasoning so students graduate practice ready.
To get all-inclusive access to over 200 clinical reasoning case studies and tools to help your students think more like a nurse, subscribe to my annual membership site. The first month is only $1!
Better yet, get your entire department on board at a dramatic discount. Contact me for a no obligation estimate!
CLICK HERE to learn more!
---
How to Help Students Think Like a Nurse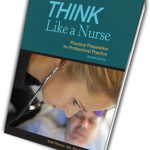 Help your students better understand essential content including clinical reasoning with THINK Like a Nurse: Practical Preparation for Professional Practice
This book provides a practice-based perspective on content and endorsed by Dr. Patricia Benner and has been successfully adopted by dozens of programs across the country!
Contact me if you are a nurse educator and would like a faculty eBook preview copy to see for yourself how this text can help your students get practice ready!
Why Today's Nursing Students are Not Prepared for Practice