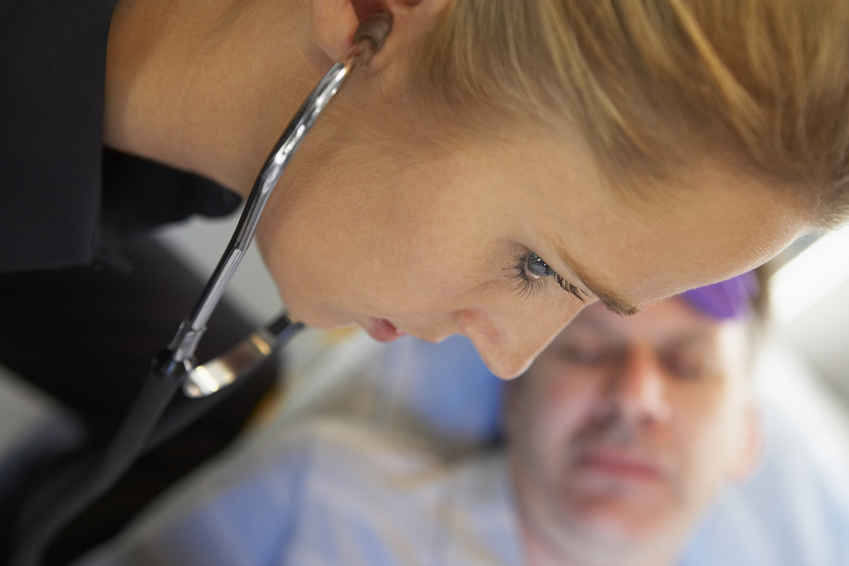 Video #3: Five Essential Steps to Strengthen Student Learning
Where is Your Journey Taking You?
Every nurse educator is on a journey.
In this video, I share the five steps or milestones in your journey that need to be attained to teach students to think like a nurse.
Plus a bonus PDF assessment tool to help you see clearly where you are right now, and where you need to go from here to better prepare students for practice.
First, view the video then download the bonus assessment tool. For those that are accustomed to my Friday blog, it is below, but there is valuable content in the video you won't want to miss so be sure to check it out!
---
FREE PDF Download:
Nurse Educator Self-Assessment Tool
Coming Monday!

Video #4: How to Better Prepare Students for the NCLEX® and Clinical Practice

---

I am in the middle of a free four-part video series "How to Teach Students to Think Like a Nurse".
If you missed prior videos you can review below and get bonus PDF downloads to help you teach your students to think more like a nurse!

Video #1: Clinical Reasoning Made Simple

Video #2: Most Important Skill that Students Must Practice
Today's Blog…
How to be Confident You're on the Right Path to Prepare Students for Practice
Have you ever allowed Google maps or your GPS to take you on a different path to a familiar place because it may save you time or an unexpected detour was present? Did you have moments of anxiety, fear and even panic not knowing if this road was going to take you where you needed to go because nothing looked familiar?
But just when you thought you were hopelessly lost, a familiar milestone became evident, and you relax, knowing that you are right where you need to be.
In the same way, every nurse educator is on a similar journey, except this one does not involve your GPS!
Is it flipping your classroom? Make learning fun? Or Changing to a concept-based curriculum?
To help you get clarity, I will share what I have learned in my journey to help you take needed next steps on your educational journey with confidence!
What Keeps You Awake at Night?
As I share my clinical reasoning workshops around the country, I have the chance to get the pulse of nursing education and what educators think as well as what keeps them awake at night! Can you identify with any of the following thoughts that can turn into doubts that then prevent you from doing nothing?
I am trying to reduce lecture content and worry about content overload, but how do I decide what to cut out?
I don't want to lecture anymore. I want my students to come to class prepared, but I don't know how to be creative and come up with active learning activities.
 How do I engage my students and encourage them to be the best and not just be good enough to pass the test?
If you can identify with any or all of these thoughts that educators experience, here are five steps to confirm that you are on the right path and making progress in your journey to better prepare students for practice.
Five Steps
Step 1: Transforming the EDUCATOR by overcoming fears and restoring your joy

Transformation will not come by using better tools or flipping classrooms. The nurse educator needs to be transformed by overcoming fears, recognizing the need to do things differently and restoring passion and desire to be the best.
This also includes changing the way you think about nursing education. Is everything you do centered on preparing students for real-world practice or passing the NCLEX®?
Two questions to reflect on:
What fears do you have that may be keeping you from implementing needed change? Are you paralyzed or moving forward right now?
What priority dominates in your teaching philosophy…preparing students for the NCLEX® or preparing them for real-world practice?
Step 2: Transforming the CONTENT by emphasizing what is most important
Content overload and saturation is an ongoing struggle in nursing education. Textbooks have morphed like the Incredible Hulk over time and knowledge in nursing is doubling every seven years!
What content is most important? When the MOST critical content is identified by educators and then  DEEPLY understood by students, they can begin to USE this knowledge. Then it is possible for students to critically think and transfer knowledge to the bedside and think more like a nurse.
To do this pathophysiology must reign supreme in your curriculum by contextualizing and integrating it into all aspects of your program.
Two questions to reflect on:
Do you identify NEED to know content and textbook pages vs. NICE to know, so students know what to focus on?
Do you emphasize pathophysiology in your content as the golden thread that ties essential content such as pharmacology, F&E, and developing critical thinking needed for practice?
Step 3: Transforming the CLASSROOM by bringing clinical to class every time

Clinical realities must be brought to class. Students must come to class prepared ready to engage with meaningful active learning that emphasizes clinical reasoning.
At a minimum cut your lectures in half and strive for a scrambled classroom of half of the class NEED to know content and the other half active learning.
Content heavy lectures dependent on PowerPoint need to become a relic of the past!
Two questions to reflect on:
If you lecture in class, do you limit your content presentation to no more than 20 to 25 minutes, so you have time to apply what is taught?
Do you consistently use case studies or other types of active learning each time you teach in the classroom?
Step 4: Transforming the CLINICAL by developing critical thinking and clinical reasoning
Students must not just learn and apply new skills, but improve the most important skill of all… think of a nurse using clinical reasoning.
This paradigm shift must guide clinical paperwork and clinical pedagogy. Infobesity in clinical paperwork must be addressed and eliminated and clinical reasoning emphasized, so students can apply what they have learned in class and think more like a nurse.
Two questions to reflect on:
Do you integrate clinical reasoning in your paperwork and do you allow students other ways to identify the care priority besides NANDA?
Have you reviewed the clinical paperwork to ensure that it is concise, relevant, and need to know to strengthen student learning?
Step 5: Transforming the PROFESSION by addressing incivility and professional behavior
Students need to recognize that nursing is not about them, but about serving their patient and putting their needs ahead of their own.
Serving others has value, but this value is not appreciated by popular culture and healthcare organizations. Nurses care. This caring needs to extend to one another. Incivility and bullying that is all too common in academia and practice needs to be replaced with a culture of civility by respecting and valuing each other and strive to find common ground.
Two questions to reflect on:
Do you teach students about incivility in the nursing profession and how to respond directly and respectfully using cognitive rehearsal when it occurs?
Do you define uncivil behaviors that occur in the classroom such as using cell phones or computers inappropriately during class and enforce a zero-tolerance policy?
Next Step
Change that can improve your program to better prepare students for practice is possible. I have done it, and I have helped other educators do the same.
Don't settle for the status quo. Change the way you teach, so patient outcomes are improved and be part of the needed change to transform nursing education!
In just a couple days I will share a brand new resource, an all-inclusive membership site for nurse educators.
It will help you stay on the right path and provide numerous tools to help you confidently implement active learning that will teach your students to think more like a nurse, so they are well prepared for the NCLEX® and clinical practice!