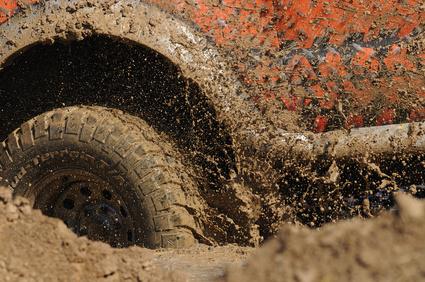 When I first began teaching, I thought it was going to be a "beach experience" as I brought my passion for nursing and teaching into academia. I naively thought that students would value the extra effort I put into developing active learning that would help them apply classroom content.
Instead, I had students resist and some even revolt; as they wrongly assumed they were now teaching themselves and that my responsibility was to tell them what they needed to know to pass the test!
Can you relate?
I am not alone. Many educators face numerous challenges inherent in academia.
What struggle are you experiencing right now that keeps you awake at night or is stealing your joy?
I asked this question to nurse educators in a survey last week and received over 350 responses!
As I carefully reviewed each response, it became apparent that there were frequent challenges that seemed to be universal.
Today, I am going to share the most common themes and specific responses for two reasons:
You are NOT alone. It is easy to take struggles that may include student feedback and negative evaluations personally. It is NOT about you. It is important to see this clearly so you can be encouraged and empowered to be the needed change.
Take the NEXT step to do what is needed to overcome them and embrace educational best practice to teach students to think like a nurse and be better prepared for a practice based profession.
So let's get started!
Current Joy Stealing Challenges 
I have categorized ongoing struggles with specific responses from educators.
1. Student Struggles
How to ignite passion for nursing in today's student and help them recognize that they need to drive themselves beyond what is the minimum standard to pass
Lack of responsibility and customer mentality with students who have an entitled attitude that states they paid for this class so serve up the test material!
How do we reach the inner nurse and feed his/her soul?
How to get students engaged and involved in class
Lack of respect for bedside care. So many nursing students are in school because they want to be NPs

or nurse anesthetists
2. Teaching Struggles
Promoting the responsibility and calling that is foundational to nursing but at the same time is missing in the day to day activities of nursing
Incorporating more hands-on learning in the classroom/flipping the classroom to allow for more applied learning time in the classroom.
Still making sure they get all the material that they need to know without infobesity.
Teaching strategies to engage my students in the classroom, to facilitate their learning at a level they understand and clinical reasoning – how a nurse would think in this situation.
How can I be sure I'm giving the students all they need to know to start their practice?
3. Classroom Struggles
How to cover essential content and engage students in learning
How to get students to see the importance of coming to class prepared
How to get students to want to learn and be great nurses instead of binge and purge learning to pass a test
How to 'chunk' class time into 10-20 min segments to improve retention and learning.
What is the need to know versus nice to know? As a critical care nurse, there are a lot of things I think are need to know, but what are they?
Tools to quickly bring case studies that contextualize content into the classroom
Trying to reduce the lecture content – I worry about content overload, but have a hard time deciding what can be cut out.
4. Clinical Struggles
How to incorporate "thinking like a nurse" principles into clinical instead of just focusing on the tasks
Moving students from task orientation to deliberate practice to applying those skills in a critical thinking manner in different situations
Recognizing early warning signs to prevent patient decline
How to teach students that clinical reasoning is more important than the tasks or skills
How can I spend more time with students besides just supervising skills in clinical? I need more time for teaching critical thinking and clinical reasoning!
Knowing the right questions to ask students at clinical to improve the clinical reasoning and critical thinking skills
Next Steps
I too experienced many of these challenges and came close to throwing in the towel more than once. But I persevered, learned some valuable lessons and was able to confront these challenges and successfully overcome them.
I am not alone. Many other educators have done the same.
How?
By thinking differently about nursing education and using simple strategies and tools that make practical educational best-practice, so students can apply knowledge and think more like a nurse.
I want to help you do the same and start the new year strong. That's why I've created a free video series beginning this Monday titled "How to Teach Students to Think Like a Nurse." I will share a new video every other day over the next week.
In this upcoming video series you'll learn:
What teaching hand washing and clinical reasoning have in common (both are skills that need to be broken down step-by-step!)
What questions can you ask students to help them think more like a nurse?
Identify the most important skill your students must master before graduation
How to engage students and make them partners in the learning process
What is the best strategy to successfully implement active learning in the classroom?
What type of curriculum will best prepare students for practice and the NCLEX®?
How to decide what content is need to know vs. nice to know?
Identify where you are at right now to strengthen your academic practice
If you do not yet subscribe to my updates, to receive this free video series, fill out the form at the bottom of this page. If you already receive my email updates, do nothing, you are in the loop and will receive this in your inbox Monday!
In Closing
If you stuck in an academic rut with ongoing challenges and no apparent solution in sight, the good news is that change is possible and easier than you thought possible.
Educational best-practice strategies contained in Educating Nurses: A Call for Radical Transformation and the recent journal article A Crisis in Competency reveal the path that is needed to teach students to better prepare students for a practice-based profession.
Using my lens of current nursing practice, I will share practical strategies in this upcoming video series to teach students to apply knowledge and think like a nurse plus get downloadable tools to move you forward!
I am confident that once you see for yourself the bigger picture with small steps to take today, you will be able to successfully implement solutions to your current challenges tomorrow and make this year your best yet as an educator!
Comment Question:
What struggle in nursing education is stealing your joy? What have you done to overcome it?
Comment below and let the conversation begin!
Why Today's Nursing Students are Not Prepared for Practice