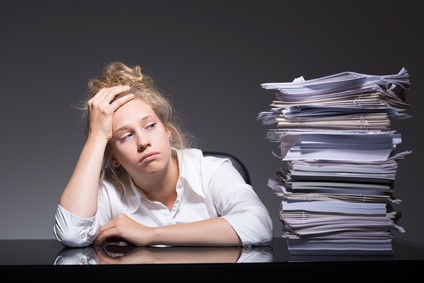 There is a problem in nursing education that needs to be shouted from the rooftops. The essence of the findings of a must-read journal article titled A Crisis in Competency revealed that in a large study of graduate nurses, less than 1/4 (23%) met entry-level expectations of clinical reasoning.
In other words…
Even if your program has 100% "NCLEX® success" this is a false blanket of security that in no way assures that your graduate nurses can transfer knowledge to the bedside and think like a nurse.
Sadly, most educators that I share these findings at conferences across the country have never heard of this must-read journal article that exposes the depth of the current problem and lack of practice readiness of graduate nurses today.
This needs to change.
Wake Up Call
This wake-up call to nursing education was published less than a year ago in Nursing Education Perspectives and is titled "A Crisis in Competency: The  Strategic and Ethical Imperative to Assessing New Graduate Nurses' Clinical Reasoning."
Though Educating Nurses: A Call for Radical Transformation sounded the alarm seven years ago to do things differently to better prepare students for practice by emphasizing clinical reasoning in nursing education, this follow-up study provides quantitative data that the majority of graduate nurses are NOT currently "practice ready."
The need to radically transform nursing education has not yet been realized. More troubling than that, the conclusion in the abstract states that we are losing ground.
The Problem
To provide a quick overview of the actual problem, this is the abstract of the article:
AIM: The aim of the study was to assess entry-level competency and practice readiness of newly graduated nurses.
BACKGROUND: Literature on success of new graduates focuses primarily on National Council of State Boards of Nursing Licensure Examination (NCLEX®-RN) pass rates, creating a false and incomplete picture of practice readiness.
METHOD: Posthire and prestart Performance-Based Development System assessments were administered to more than 5,000 newly graduated nurses at a large midwestern academic medical center between July 2010 and July 2015.
RESULTS: Aggregate baseline data indicate that only 23 percent of newly graduated nurses demonstrate entry-level competencies and practice readiness.
CONCLUSION: New data suggest that we are losing ground in the quest for entry-level competency. Graduates often are underprepared to operate in the complex field of professional practice where increased patient acuity and decreased length of stay, coupled with a lack of deep learning in our academic nursing programs, have exacerbated a crisis in competency (Kavanagh & Szweda, 2017).
For Such a Time as This
To put the need to act in perspective, I want to go back 2500 years in history to the book of Esther in the Old Testament. A beautiful Jewish virgin (Esther) is chosen to be the queen of Ahasuerus, the king of Persia who does not know she is Jewish.
A plot to have all the Jews killed is hatched and signed into law by the king. The entire nation is at risk of annihilation including Esther.
Esther is encouraged by her uncle Mordecai to intervene on behalf of her people, or they would all be killed.
Esther reminded Mordecai that anyone who came before the king without being called, even the queen, would be subject to death. But Mordecai answered,
"For if you remain completely silent at this time, relief and deliverance will arise for the Jews from another place, but you and your father's house will perish.
Yet who knows whether you have come to the kingdom for such a time as this?" (Esther 4:14).
Esther then agreed to risk her life for her people. She put her life on the line by going to the king for help, the king accepted her request for help, and the people were saved. The Jewish feast of Purim is based on this event.
Current Challenge
Similarly, there is a challenge facing nursing education and it also requires that educators are willing to take needed risks.
Embrace the responsibility to actively advocate for educational best practice in your program that includes an emphasis of clinical reasoning, contextualizing content to the bedside and decreasing content saturation that hinders the deep learning of what is most important.
If you too recognize the need to change and strengthen practice readiness in your program, this is NOT a coincidence. Like Esther, you are right where you need to be FOR SUCH A TIME AS THIS!
Now that a new year has begun, this is the time to roll up your sleeves and do all that is needed, so students are taught to think like a nurse and become practice-ready when they graduate from your program.
Next Steps
To move forward on this marathon journey to realize the needed change in nursing education, the following are steps to move forward from here:
DOWNLOAD and READ the entire article "A Crisis in Competency: The  Strategic and Ethical Imperative to Assessing New Graduate Nurses' Clinical Reasoning."
REFLECT. Identify the current strengths as well as weaknesses in your program to determine if your program emphasizes practice readiness. Remember that the NCLEX® pass rates of your program do not correlate to practice readiness based on the findings of this study.
ACT. Do something to take steps that will move your content forward to realize transformational change. Emphasize the thinking of clinical reasoning in practical ways in the class and clinical settings. Decrease content saturation and emphasize deep learning of what is most important.
A New Resource + FREE Case Studies!
I have developed an all-inclusive annual membership site that can help realize the needed change in nursing education that will be available later this Spring. Now is the time to get on a list to be first in line for special bonuses and pricing when it becomes available in April.
It will include access to over 200 case studies of varying levels of complexity, additional topics that are not currently on my website, clinical tools to teach clinical reasoning, and hours of webinars to successfully implement transformational strategies that will improve nurse thinking and practice readiness for a low monthly price.
Receive FOUR sepsis case studies of varying complexity that you can put to use in your class and be first in line to receive special pricing and bonuses when it becomes available, just click the button below:
In Closing
When an iceberg is sighted, it is not the tip that can be visualized that is the problem, but what is below the waterline.
The crisis in competency and the lack of practice readiness of new graduate nurses in nursing education is only the tip of the iceberg.
I believe that numerous contributing factors are beneath the waterline that needs to be identified and exposed so that nursing education can be strengthened and transformed to improve practice readiness.
This includes an emphasis on clinical reasoning, active learning that provides clinical contextualization of content, and tackling infobesity by putting content and curriculum on a diet
It will not be easy, but it will be worth it. What is at stake is not only the practice-readiness of graduate nurses but the outcomes of the patients they will soon be caring for.
In 2018, commit to doing what is needed to be part of the needed solution to better prepare students for real-world clinical practice!
References
Benner, P., Sutphen, M., Leonard, V., & Day, L. (2010). Educating nurses: A call for radical transformation. San Francisco, CA: Jossey-Bass.
Kavanagh, J. & Szweda, C. (2017). A crisis in competency: The strategic and ethical imperative to assessing new graduate nurses' clinical reasoning. Nursing Education Perspectives, 38(2), 57-61.
 What do you think?
What have you done to rise up to the challenge to better prepare students for professional practice?
Share your thoughts below and let the conversation begin!
Related Posts
Help Students Get Practice Ready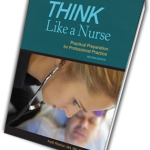 THINK Like a Nurse: Practical Preparation for Professional Practice was written to provide practical strategies to help students understand and apply clinical reasoning to practice.
Programs across the country have successfully adopted and student learning has been helped and strengthened.
Contact Keith to see how to get a no obligation faculty preview eBook copy.
Why Todays Nursing Students are NOT Prepared for Practice